See some of the unseen photos taken by war photographer and photojournalist Robert Capa on display at New York's International Center of Photography in a forthcoming exhibit, Capa in Color.
Robert Capa, born Friedmann Endre, was a Hungarian native and a very well-known war photographer and photojournalist. His career as a war photographer had covered five various wars – the Spanish Civil War, Second Sino-Japanese War, World War II across the European theater, the Arab-Israeli War in 1948 and the First Indochina War.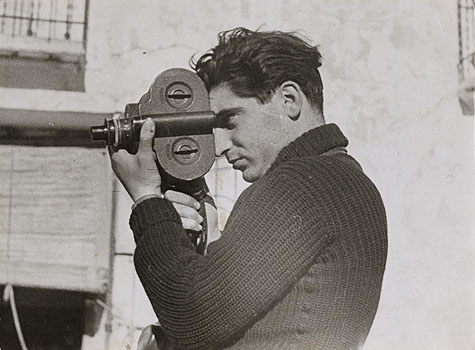 He almost exclusively used black-and-white medium to capture his war photos and is even acknowledged as a master of it.
However, he did use the colored medium starting to use color film in 1941 and using it regularly for his works until his death in 1954. Some of his colored photographs made it into the pages of famous magazines like Collier's and Holidays but majority of them are unpublished.
Capa in Color aims to display the different side of the war photographer Robert Capa's works – that of the lighter, glamorous lives Americans and Europeans led after WWII ended – in full array of colors.
The exhibit will run from January up to May.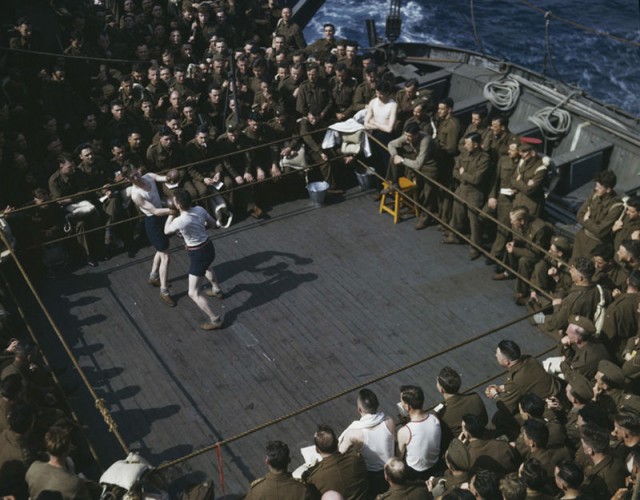 This June-July 1943 photo taken by war photographer Robert Capa showed American and British soldiers aboard war ship bound for North Africa watching a wrestling match. It will be part of the exhibit showing collection of his colored photographs.
This 1949 photo taken by war phtographer Robert Capa showed skiers about to start their run at Zermatt, Switzerland with the Matterhorn mountain seen at the background. This, too, will be one of the featured photographs at the Capa in Color exhibit.
– Business Insider Australia reports