A battalion of Marines who served in the Vietnam War was determined to see their leader, Sergeant John Canley (a gunnery sergeant at the time), receive the Medal of Honor for service, for his leadership during the war's week-long, bloody Battle of Hue in 1968.
After their commander was seriously injured, Canley, of 1st Battalion, 1st Marines, immediately took control to help and protect his men. Although wounded by shrapnel himself, he did not allow his injuries to deter him. He led an operation that vanquished the enemy, saved dozens of lives, and helped get his wounded men to safety when the battle was over.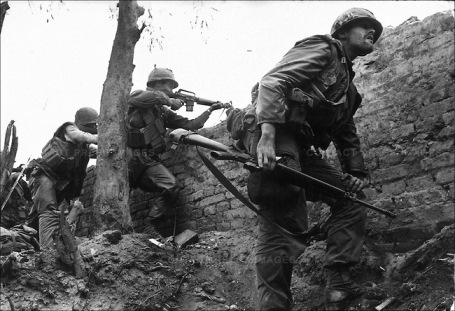 Canley had already received the Purple Heart, two Bronze Stars, and the Navy Cross – an astounding list of achievements for any Marine. However, his men felt strongly that he deserved more. It took 15 years for the Battalion, led by one of Canley's Marines, John Ligato, to get this result. Ligato endured more than 10 "turn downs" by officials before he and his comrades achieved their goal.
"There were times I gave up," Ligato admitted to the military website military.com. "The irony is that he is one of the most deserved Medal of Honor recipients ever in the history of our country."
Typically, the Medal of Honor – the highest award given to any soldier – must be awarded within five years of service. Because this one hurdle was proving insurmountable, Ligato and another marine took their proposal to Congresswoman Julia Brownley, D-California (where Canley lives, in Oxnard), in 2014, and persuaded her of the merits of their cause.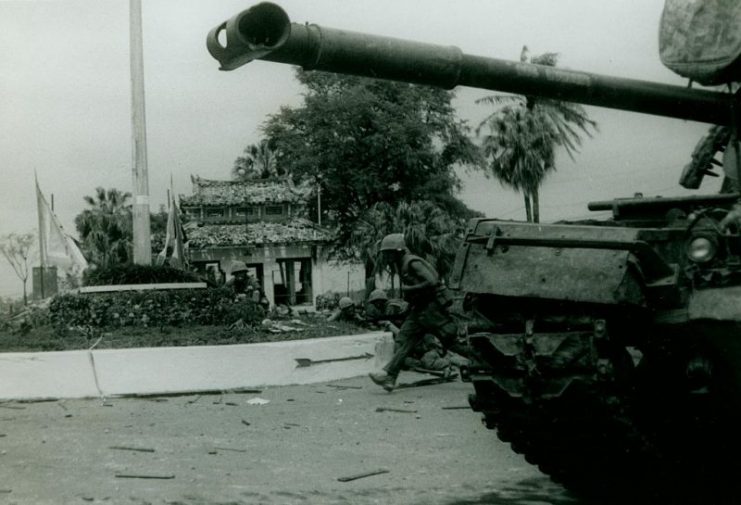 Brownley then contacted the Secretary of Defense Jim Mattis, who agreed that Canley was deserving of the recognition. However, Mattis's office reiterated that the five-year window prevented him from qualifying.
Undaunted, Brownley drafted and promoted H.R. 4641 in the House of Representatives. The document allowed President Donald J. Trump to bestow the Medal on Canley, despite the time lapse. In July of this year, Canley took a call from the President himself, who signed the official document in early 2018.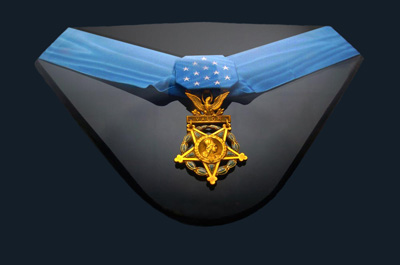 The President told him of the outcome of his men's remarkable perseverance. "Congratulations, you've waited long enough," President Trump told the 80-year-old veteran, who recounted the phone call to the Ventura County Star on July 19th. Trump then added, "We've made it happen." The administration will formally announce Canley's award when a date for the ceremony is set.
Canley was a gunnery sergeant when he won the Navy Cross. Its citation reads: "Gunnery Sergeant Canley lent words of encouragement to his men. And [his efforts] exhorted them to greater efforts as they drove the enemy from its fortified emplacement."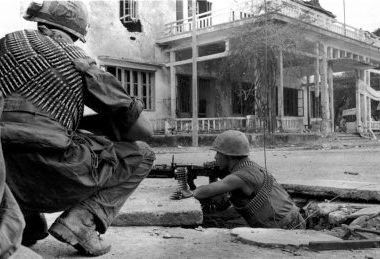 Canley is now Retired Sgt. Major Canley, yet he seems to be taking this latest development in his career in the modest, self-effacing manner his men say is typical of him. But, Ligato added, "He's totally fearless. You followed him because he was a true leader – something you need in a life or death situation." (military.com.)
Read another story from us: Protecting His Marines at All Costs This Devil Doc Jumped on a Live Grenade in Vietnam to Save Them
In a release announcing the award, Brownley's office said, "he neutralized many enemies and saved dozens of our soldiers' lives. He is a true American hero, and a shining example of the kind of gallantry and humility that makes our Armed Forces the best military in the world."
"It's more about them than me," Canley told the Ventura County Star in July. "This is for the young marines who sacrificed so much. I just happened to be their leader." Spoken like the true American hero that he is.