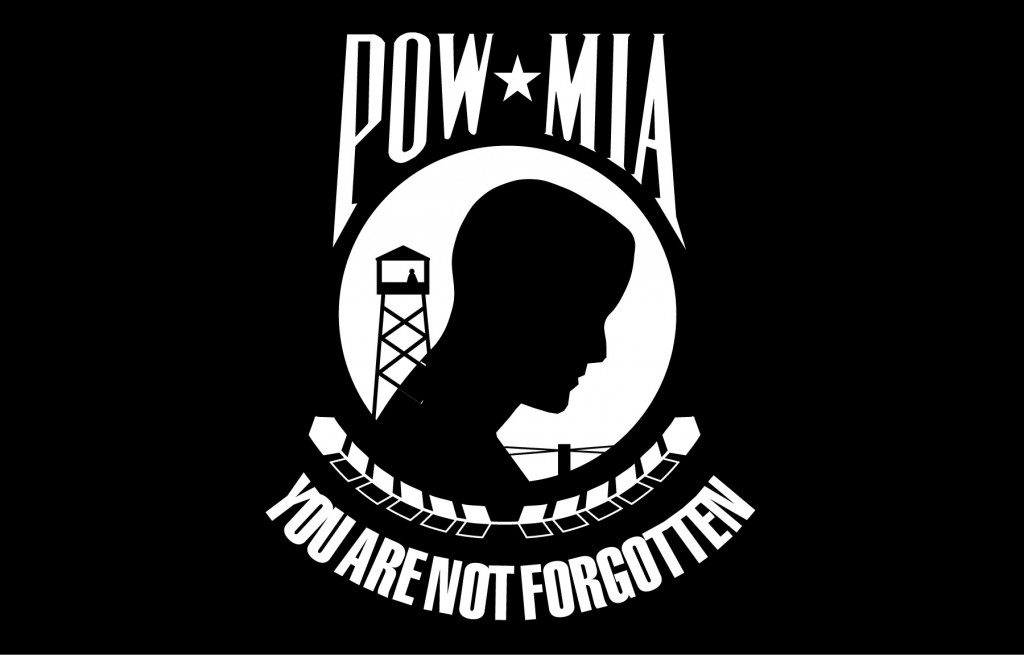 Deputy Assistant Defense Secretary, Vikram Signh, told Trust.org that a delegation team of eight members will be lead by Senior Lieutenant General Nguyen Chi Vinh. Vinh has sent a message to U.S. defense officials that Vietnam will open four additional sites to investigators to seek the remains of American military personnel who are still noted as missing since the Vietnam War.
"They basically opened the meeting by turning over the information and providing us access to an additional four sites for remains recovery operations to go look for our fallen," Singh said.
On November 1, a U.S. official stated the sites were located in the southern part of Vietnam in which small areas were where specific conflicts occurred. Officials would not elaborate further, stating the minimal details were to protect the families of the missing soldiers.
According to the Defense Department's POW/Missing Personnel Office, 1,643 Americans are still noted as missing from the Vietnam War. 1,275 of these soldiers were last seen in Vietnam alone. The others are believed to be missing somewhere in Laos, Cambodia, and China. The office has investigated up to 600 cases from Vietnam which were believed to be impossible to find the remains. This leaves 675 individuals whose remains are hoping to be found somewhere within Vietnam.
Vinh visited the Pentagon to initiate talks between the two former enemies. Within the last decade, the military ties have deepened between the U.S and Vietnam.
There has been increased contact between the United States and Vietnam due to the United States focusing in on the Asian Pacific region which was brought on by the war in Iraq and Afghanistan. Washington and its Asian allies become wary about China's growing assertive presence within the area.
The Ties Deepen
Leon Panetta who was acting as the U.S. Defense Secretary, visited Vietnam last year while traveling to Hanoi. He stopped to visit Cam Ranh Bay where a U.S. Navy supply vessel was being repaired.
During an interview he gave recently, he stated, "In the year since then, what we've seen is just an across-the-board deepening of defense ties." He also mentioned that John Kerry, Secretary of State, and Chuck Hagel, Defense Secretary, had both served in the war with Vietnam; because of this, both men had a special interest in the country.
The United States and Vietnam have been working together as a result of a memo that was sent in 2011. With mutual respect, both countries work together to achieve: maritime security, humanitarian assistance and disaster response, search and rescue, high-level exchanges, and peacekeeping.
Singh said the countries have been able to increase their cooperation regarding peacekeeping over the past year once Vietnam changed the laws and regulations to allow their military to participate in international peacekeeping operations.
"We see it as in our interest for all the Southeast Asian nations to be active supporters and contributors to peacekeeping operations," he said.
Both sides have also set up an opportunity to cooperate further on maritime security during the visit. Admiral Robert Papp, who is the commandant of the Coast Guard, and Nguyen Quang Dam, who is the commander of the Vietnam coast guard, has signed an agreement making their decision to work together official.
Since China and other countries have made advances in claiming territories around the recourse rich waterway, the South China Sea has become strife with tension.
"Having this cooperation is an opportunity for us to work together with them on things that we think will help contribute to overall peace and stability in the South China Sea," Singh said.