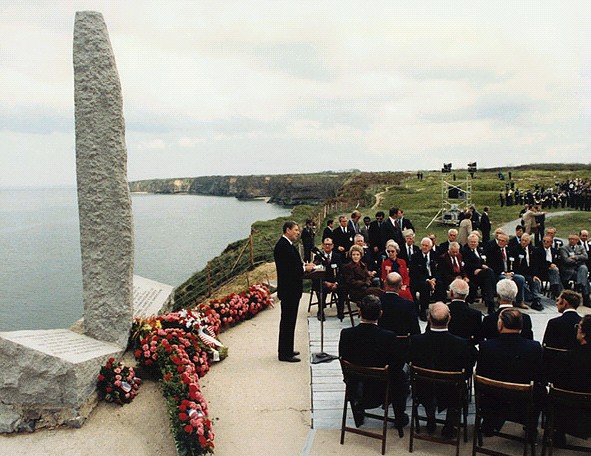 There will be almost 300 veterans from the United States who participated in the Second World War D-Day landings, hoping to attend this ceremonies in France to commemorate the 70 years since those events.
The French government is supposed to be covering the costs of accommodations and transportation to the beaches of Normandy, according to the Minister of veterans, Kadar Arif.
"We are starting to put all the organization in place," Arif went on record saying while he was in Washington the day after President Barack Obama hosted a luxurious state dinner for the president of France, Francois Hollande.
Paris wanted to honor the role of the American soldiers that "died on the beaches of France in the name of liberty," he said.
Elderly veterans, which include six men who were decorated with the Legion of Honor by Hollande. Each of the gentlemen are in their late 80s or 90s.
The age of the former soldiers make the commemoration this year is particularly important, he said, because it will be the last chance to have so many veterans in attendance.
Obama announced on Tuesday that he will attend the anniversary on June 6th—which marks the 70 years since the Allied forces was able to liberate France from the Germans.
It is believed that the Queen of England will also attend during a three-day visit to France.
Russian President, Vladimir Putin has accepted an invitation from Hollande and will attend the ceremonies.
There will be about650 US military members will participate in the ceremonies this coming June. The festivities will last for several days.
The commemorations will include a ceremonial parachute drop of nearly 700 troops. Military personnel who will participate originate from France, United States, Britain, and the Netherlands.
The English RFI reports that the activities will conclude with a grand finale on June 6th. Here, the heads of state will meet at Sword Beach—the place where the British troops and Free French commandos landed. There is expected to be more than 5 million people to attend the anniversary festivities.