In the 1930s, Dame Vera Lynn began performing in men's' clubs in the East End of London. In World War II she used her voice to raise the spirits of soldiers and civilians, becoming known as "the Forces' Sweetheart." Next month, she will celebrate her 100th birthday and release a new album to commemorate it.
Titled "Vera Lynn 100," the album contains original vocals and newly-orchestrated versions of her most popular hits. With the release, she will break the record for "oldest person to release a new album." She already holds the record having released "National Treasure – The Ultimate Collection" when she was 97.
Lynn left school at 14 in order to start her singing career. It didn't take long for her to be discovered by a booking agent. She performed regularly with big bands. In 1937, she had her big break – a regular spot on the "Life From Mayfair," with the famous bandleader Bert Ambrose.
While on the show, she worked the two composers that helped her write her biggest hit, "We'll Meet Again." The song was released in 1939, just in time to raise the spirits of a country at war. She sang, "We'll meet again/ Don't know where/ Don't know when/ But I know we'll meet again/ Some sunny day."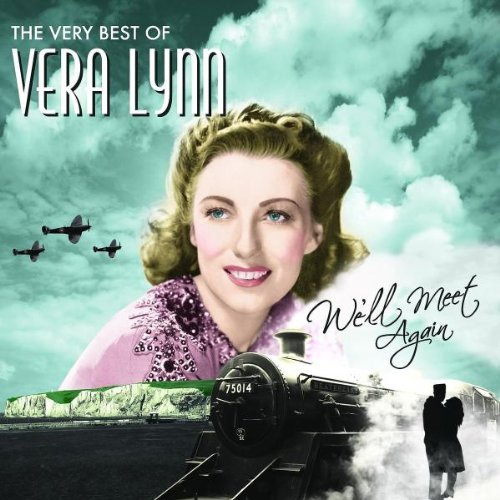 She released "(There'll be Bluebirds Over) The White Cliffs of Dover." The song was about a soldier longing for home and a better future. It was another hit for Lynn. Lynn became determined to use her voice to raise morale for her countrymen. She joined with the Entertainment National Services Association in 1944 and traveled to India, Burma and Egypt as she performed for the troops. This is when she earned her "Sweetheart" nickname.
When the war ended, Lynn's career continued. In 1952, her cover of "Auf Wiedersehn, Sweetheart" was the first song by a British artist to hit number 1 on the US charts.
Emphysema forced her to slow down her performance schedule near the end of the 1960s. She still received the Order of the British Emperor in 1969, Smithsonian.com reported.
In 2009, she released her greatest hits album which quickly climbed into the top twenty. The success surprised Lynn. She thought that more modern music would take the place of her old standards.