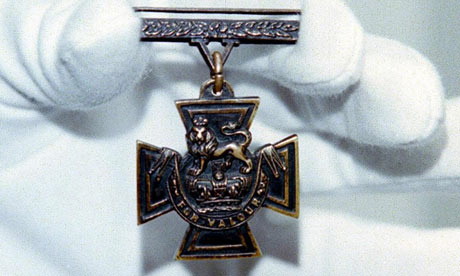 The heroes of WWI will be remembered this centenary year as five commemorative paving stones will be laid for Sefton's Victoria Cross (VC) recipients.
Five men from around the borough will be honored in August which will signify the 100 years since the beginning of the First World War.
Arthur Evans was born in Seaforth, on April 8, 1891. He attended St. Thomas C of E school. He was part of the 6th Battalion of the Lincolnshire Regiment. He swam across a river that was south-west of Etaing, France and he attacked a German gun crew. The VC was awarded for gallantry on September 2nd, 1918. He later died in Sydney in 1936.
Alexander Lafone, born in Waterloo in 1870, fought with the Imperial Yeomanry and then he later fought in the Boer War.He received the VC on October 27, 1917 for his heroic efforts while at the Battle of El Buggar Ridge. There, he continued to fight until he was mortally wounded.
Richard Masters was born in Southport in 1877. Beore he joined the army, he was a chauffeur in the resort. During the war, he acted as an ambulance driver for the 141st Ambulance.
He received his VC for driving the injured soldiers back to safety after communications were severed following an attack lead by the Germans near Bethune in France. The VC was awarded on April 9, 19189. Richard died in April of 1963 and was laid to restat St. Cuthbert's parish church in Churchtown, Southport.
Harold Ackroyd was born in Southport in 1877 and studied at Cambridge University. He later joined the Royal Berkshire regiment and was awarded the VC during the Somme campaign either July 31st or August 1 in 1917.
He was awarded the medal for attending to the many casualties without worrying about the heavy fire during the taking of Delvill Wood.
Arthur Procter was born in Bootle in 1889 and was a member of the 1/5th Battalion. The King's Liverpool Regiment. He received the VC on June 4th, 1916 after he helped two wounded comrades who were merely 15 feet from the German trenches battle near Ficheux, France. The men were rescued and Arthur's bravery was recognized with the VC which was presented by King George V, in France.
Sefton Council is now looking for any friends or relatives of the VC recipients to mark their achievements.
The Crosby Herald asks family or friends who may have some connection with the VC heroes mentioned in this article are asked to email mayoralservices@sefton.gov.uk with their contact details.
Jack Colbert, a member of The Royal British Legion, said: "It's fantastic that these men are being honored. However we need to remember that all service personnel are heroes, not just Victoria Cross winners."