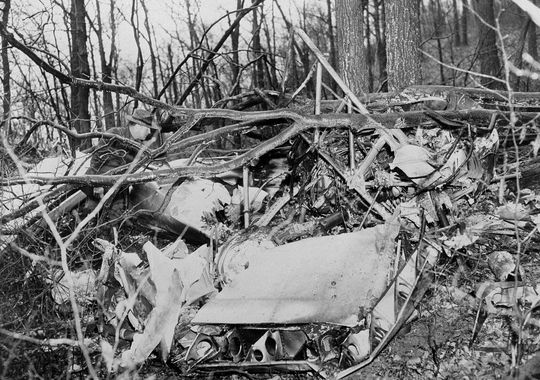 The 70th anniversary of a World War Two plane crash that killed six US Navy airmen on Mount Beacon near the Hudson River, north of New York City, has been remembered with a series of organised walks to the mountain.
A group called the 'Friends of the Mount Beacon Six' organised the treks this summer to honour those who were killed in the crash. It was early November in 1945 that a US Navy transport plane was making its way from Caldwell air base in New Jersey to the Quonset air base in Rhode Island when it began to fly through a huge storm with lashing rain. The pilot was unable to battle through the storm and the plane crashed along the northwest side of Mount Beacon, not far from the town of Fishkill, the Hudson Valley News Network reports.
All six US Navy crewmen were killed when the plane crashed, but it took recovery units more than 15 hours to find the wreckage because of the poor weather conditions. The six crewmen included Lieutenant Commander Zielinski from Massachusetts (44), Lieutenant Heinzen from Colorado (23), Lieutenant Kohler from New Jersey (25), Air Machinist Hooper from North Carolina (23), Seaman Wood from Connecticut (23), and Captain Kiefer from Idaho (49) who was also the Commander of the Quonset air base.
The Friends of Mount Beacon Six group has created a Facebook page to share the story of the airmen and plans to make another hike to the mountain crash site in September, as well as hold a ceremony in honour of the six airmen.