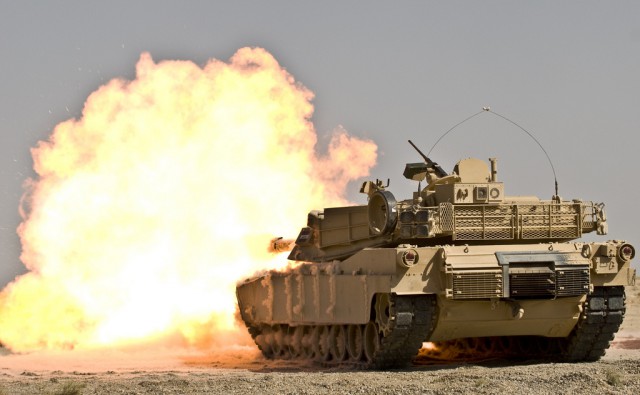 The US military's Abrams tank underwent a massive overhaul during the 1980s in the midst of the Cold War. However, at that point, it remained untested in real combat and it had not come under real enemy fire, there were therefore many doubters of its capabilities in real conflict.
Thirty years on, and after almost 10,000 of the Abrams tank have been developed at a cost of over $20 billion, the Abrams has proved itself as a vital part of the US military machine. Its success has ensured that the economic benefits to Michigan State, where it is built, have been retained and look certain to continue.
US military tanks were made in the 1980s by the Chrysler Defense Inc. XM1 Tank Program, which was later taken over by the Virginian General Dynamics Corporation. General Dynamics renamed the program General Dynamics Land Systems.
Meanwhile the defense contractor, Sterling Heights, completed first production of the M1 tank in the mid-1980s and delivered the first of the overhauled M1A1 Abrams tank series.
So far, Sterling Heights has built around 8000 Abrams tanks for the US Army and around 400 for the US Marines in many different models. In addition, more than 1200 tanks have been supplied to other forces in the Middle East, North Africa and Australia.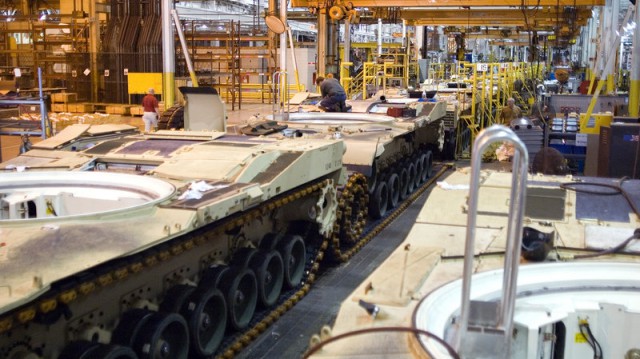 However, future plans to continue to make improvements and adjustments to the Abrams tank are in doubt. US Congress is due to pass a new National Defense Authorization Act, which will approve around a $400 million budget for development of the Abrams in the next financial year alone.
The funding would secure the existing General Dynamics Land Systems program as well as future development of the next generation of Abram tanks – the M1A3.
Those Abrams supplied to the Middle East are being upgrade by the countries' own military including in Egypt and Saudi Arabia.
The Abrams first saw conflict during Operation Desert Storm in 1991. It outperformed its Soviet and Chinese counterparts which were being used by the Iraqi forces and it went onto to serve in the second Iraq War and in the Afghanistan War, the Crain's Detroit Business reports.
Since the early 1990s, General Dynamics Land Systems has manufactured all of its Abrams tanks at the government-owned Lima Army Tank Plant. It produces around two and a half tanks a day but production is dwindling until it secures the additional budget from the government.
The plant is keen to keep production rolling over so that they can continue to employ the staff and specialists required to produce the next generation.