Ursula Graham Bower's exploits in India beginning in 1937 have been compiled into a play about her life. Entitled "Ursula: Queen of the Jungle," it was performed in the very village she helped during the war. Bower's daughter, Catriona Child, flew to Laisong in the Naga Hills to attend the play on December 30, 2017. She said that her mother was "ahead of her time." She also said that Bowers did not like the "Naga Queen" nickname that US airmen bestowed upon her after she helped rescue them.
Ursula Graham Bower attended the prestigious Roedean School, located in East Sussex in Britain. In 1937, when she was 23, she accepted an invitation to visit the Naga Hills in India. She traveled to Laisong, a village in Assam, where she stayed to work as an anthropologist. During her time there, she took thousands of photographs of the tribe and became so endeared to them that some natives worshiped her as a divine being.
Bower initially took up the offer to travel to Naga, after a financial crunch left her unable to attend Oxford, which had been her goal. When she received the opportunity to visit India, her grandmother encouraged her, feeling that Bower might meet a nice husband while overseas.
She spent her early days in the region shopping and sightseeing. After spending time with the headmen of Laisong village, she felt a connection and began photographing them. She spent her time working as an anthropologist taking thousands of pictures documenting the lives of the locals.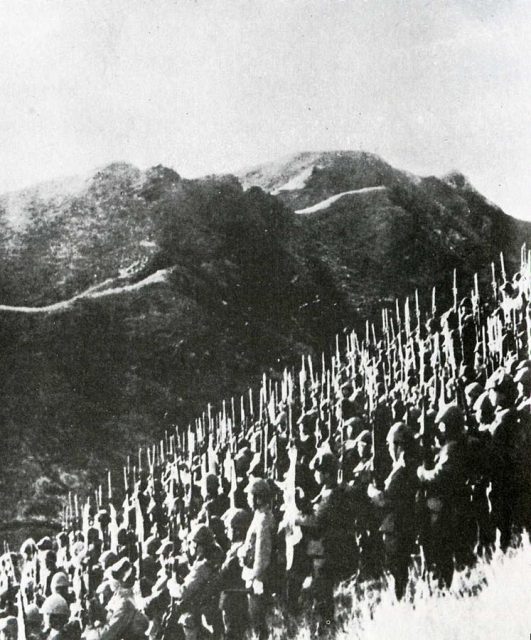 She returned to England but went back to the Indian village as WWII was beginning. In 1942, the British Army asked her to help organize the locals to scout out Japanese forces who were marching towards India. Bower mobilized and led a group of 150 warriors armed only with muzzle-loaded rifles against the Japanese. She posted guards on jungle trails enabling thousands of evacuees, escaped prisoners and downed US airmen flee from Burma into India.
From 1939 to 1946, Bower traveled amongst the remote villages of the region. She provided medicine and basic health care while photographing and documenting the ways of the Nagas who lived there. Bower's concern for the villagers of Laisong ran very deep; she insisted that her right-hand man kill her and present her head to the Japanese if things went wrong. That way she believed the Japanese would spare the villagers. Meanwhile, the Japanese recognized her importance to the British and put a bounty on her head.
For her bravery and ability, she was praised by General Slim, Commander of the British forces in Burma. She received an OBE in 1945.
But the British and Japanese were not the only ones to notice the intrepid young woman. She met a young intelligence officer, Lieutenant-Colonel Frederick Nicholson Betts, stationed in Burma with the V Force reconnaissance unit. In 1945, three weeks after meeting, they were married by Naga rites.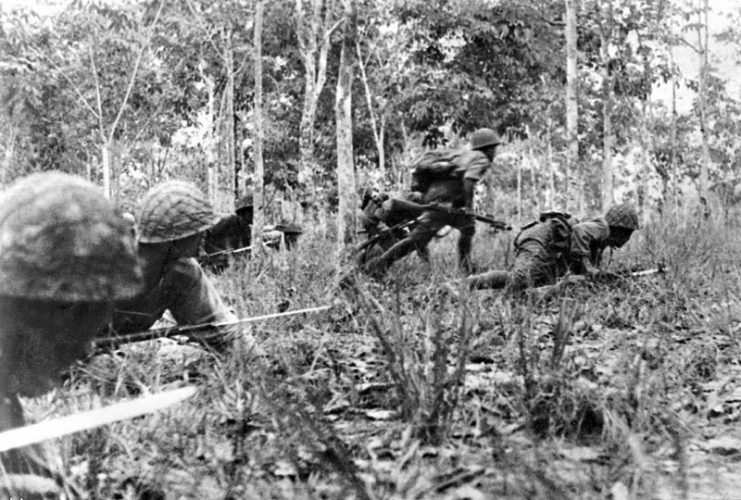 In 1952, U V G Betts – as she was known after her marriage – published a book, Naga Path. Soon after, India won its Independence, and the Betts moved to Kenya where they grew coffee. Leaving there due to unrest they settled in Scotland on the Isle of Mull where they brought up their two daughters. She never returned to the Naga Hills and passed away in 1988.
The play is based on diaries Bower kept, and Chris Eldon Lee wrote the script. When it was performed during the Edinburgh Festival, it starred Joanna Purslow. The playwright joined Catriona Child in Laisong for the performance. They traveled eleven hours on dirt roads to see the play performed in a village that does not have electricity.
The play also had to be translated into the local language, as most of the villagers speak no English.