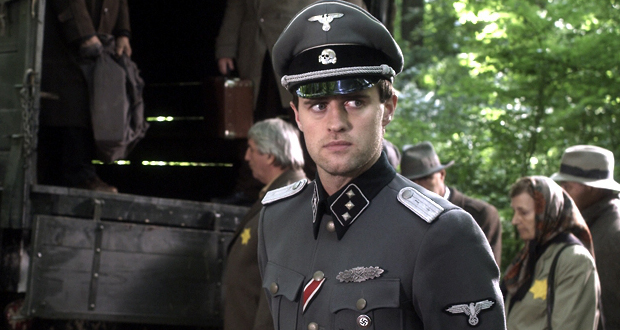 WWII movies have always been a strong subject at the cinema, but given that the WWI centenary is this year, some would have expected a slight shift in this. Perhaps that shift will come in the four years that the centenary will technically be celebrated, but for now old trends continue strongly. It appears that the Second World War is still a strong subject for filmmakers, and that means that this year will continue to see the release of more and more WWII movies despite the technological and historical significance of WWI.
Several have already been released. A short film, entitled The Lady in Number 6, told the story of a Jewish woman who eased tensions in Auschwitz with her music. Stalingrad was about the eponymous battle. Possibly the most popular of WWII movies to be released this year was The Monuments Men, a film starring John Goodman and Bill Murray as two soldiers who rescued priceless art that had been planned for destruction by the Nazis. Despite its historical inaccuracies, the film was praised by many who saw it.
This year, the trend carries on with several additional films. Celebrity pair Brad Pitt and Angelina Jolie both have upcoming projects, with the latter directing an adaptation of Laura Hillenbrand's Unbroken, the story of a soldier's survival, and Pitt appearing in Fury, the story of a tank commander at war's end. Lesser known WWII movies to be seen in the near future are Suite Francais, a romance about a German soldier who enters into passions with an Allied civilian, and Little Boy, a more family-themed film set to release on the anniversary of the Normandy invasion, the Newsday reports.
Set to release sooner than any of these is Walking With the Enemy. The film was inspired by the story of Pinchas Rosenbaum, a Jew who saved the lives of many of his fellows. The film itself bridges the gap between WWII movies mostly about violence and those about imprisonment. It centers on Hungarian soldiers, and the filmmakers hope to get deeper into the war's history than some films in the past have done.
WWII movies will always be an easy target for filmmakers looking to do an inspirational film high in action and/or emotional content. While some feel it would be nice to see WWI focused on a little bit more in lieu of the centenary, it is much easier for filmmakers to concentrate on the Second World War, where the Nazis appear to be clear-cut villains. This means that WWII movies will likely continue in strong numbers, though it is still possibly that WWI films will make a comeback over the next few years.