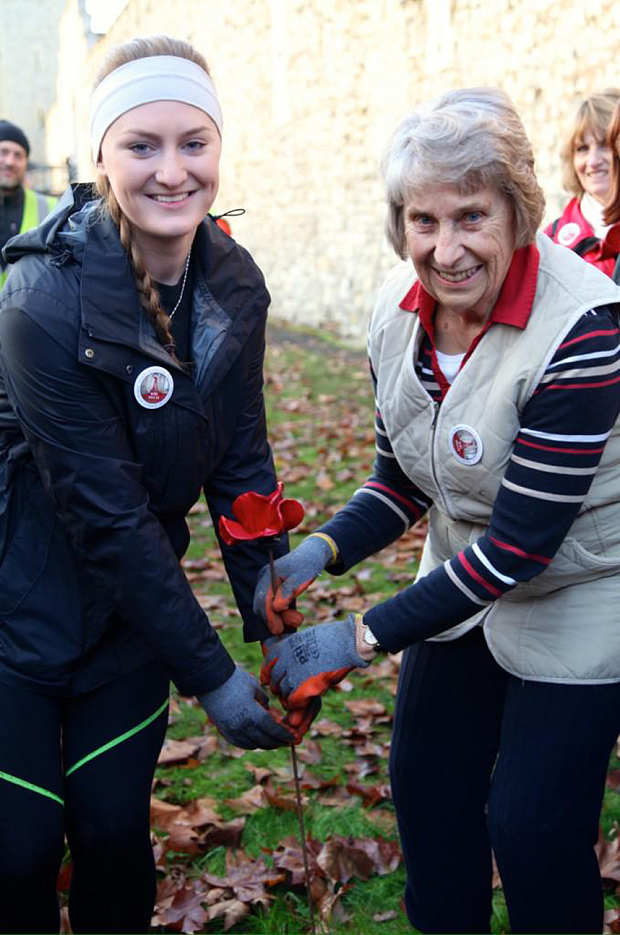 The last commemorative ceramic poppy of the inspiring project installed in the Tower of London's moat was finally removed by the youngest and the oldest volunteer Friday, November 28.
18-year-old Alexandria Sims and 82-year-old Eileen French removed the last commemorative ceramic poppy together during the final shift carefully, readying it for transportation to the hands of its owner.
For almost five months, the sea of ceramic poppies "planted" in the dry moat of the Tower of London awed and inspired not just Britain but the world. The installation was the brainchild of artist Paul Cummins along with his team of potters in remembrance of the fallen soldiers of the Great War during the 100th year celebration of the outbreak of WWI. Each commemorative ceramic poppy stood for one fallen British and Commonwealth soldier with the whole installment composed of 888,246 ceramic flowers.
The flowers were sold with proceeds going to the Royal British Legion.
After Remembrance Day, volunteers have started to remove and pack away the ceramic flowers for shipment to their respective owners. And two weeks after the event, he last commemorative poppy was removed leaving behind a sea of mud in its stead, a poignant remembrance of the muddy terrains of Flanders marred with the horrors and blood — leftovers of WWI.