Construction workers in Düsseldorf recently uncovered an unexploded British bomb from World War II. Officials evacuated 8,000 people, shut down a major roadway, diverted air traffic and suspended rail traffic through the area after determining that there was no way to guarantee that the bomb would not detonate while disposal experts disarmed it on Thursday.
A one-kilometer area was cordoned off during the disarmament procedure. 250 guests of a local hotel were included in the evacuation. Major traffic delays were reported in the city due to the cordon.
A spokesman for the police reported that traffic was getting worse, but there was potential for catastrophic problems in the coming hours.
One hour after the experts began their disarmament procedure, the fire department issued the all-clear.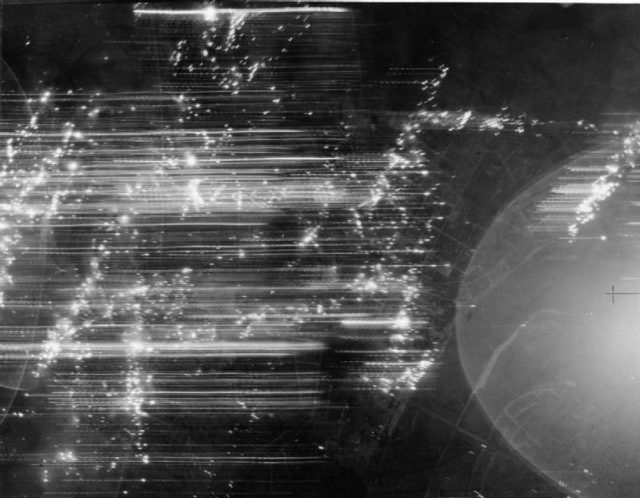 Three more bombs were found in Moers on Monday and scheduled to be defused on Thursday. The one American and two British bombs caused the evacuation of over 400 people and led to traffic delays in that city, DW reported.
The weekend before, authorities in the nearby town of Ahrweiler defused a 250-kilogram American bomb after about 3,600 fled the city.
Germany frequently uncovers unexploded bombs from WWII. On Christmas Day, 54,000 people evacuated Augsburg after a 1.8 metric ton British bomb was uncovered. The devices are often discovered by construction crews.