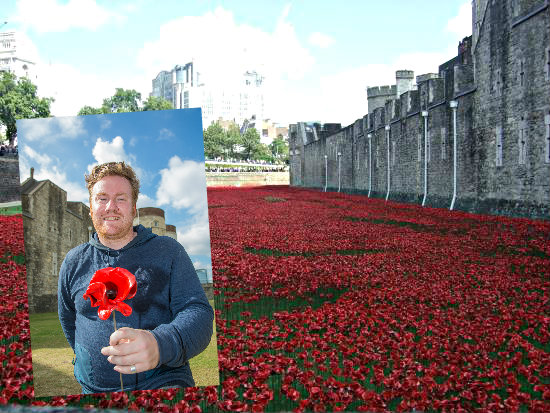 According to Paul Cummins, the artist behind the stunning installation of the Tower of London poppies, thieves are targeting the ceramic flowers as they are being shipped away from the capital.
Paul Cummins, who spearheaded the Tower of London poppies project called Blood Swept Lands and Seas of Red, said that robbers have been going after the lorries carrying the ceramic poppies as they are removed from the Tower of London's moat and shipped to the buyers who have paid £25 each for them.
He added that he is not happy with this turn of events pointing out that it is not only a disrespect to him and his team who made them as well as to those who bought them but also to the countless men and women in the Great War in whose honor they were made.
Paul Cummins added that many people still wanted to have the Tower of London poppies but every one of the ceramic flower in the moat had been bought and he and his team are not making any more  888,246 poppies that they were required to. He said that if they did make more, it would be a discourtesy since each of the Tower of London poppies represented the British and Commonwealth soldiers who died during the Great War.
Since its installation earlier this year, over five million people came to take a look at the Tower of London poppies. After the last poppy had been planted 16-year-old cadet Harry Alexander Hayes during the Remembrance Day ceremony, volunteers started to remove the ceramic flowers from the moat in a rate of almost 75,000 poppies per day.
The Tower of London moat is expected to be cleared away from the ceramic flowers by the end of this month.
Most of the Tower of London poppies were shipped to Derbyshire where they will be cleaned before they are sent out to their respective buyers. However, there will be two sections of the display that will go on tour throughout Britain until 2018.