Teddy Roosevelt, one of the US' most beloved presidents, was renowned for his legendary engagement in physical activities and challenges. He exercised, led tropical expeditions, played water sports, boxed, and practiced martial arts. His keen interest in staying fit prompted him to introduce regulations that imposed fitness requirements on sailors in the US Navy.
From weak to strong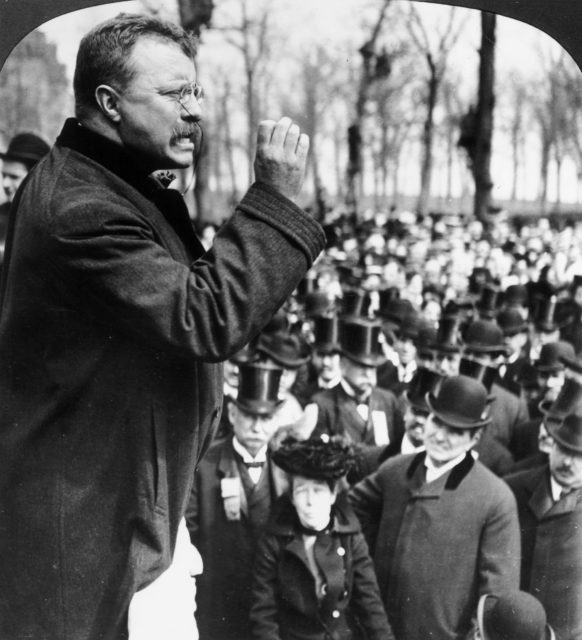 Surprisingly, for a man whose life is remembered for his love of the outdoors and physical challenges, Roosevelt was actually born a weak and sickly child. He turned to physical excursion to overcome his natural disadvantages.
Fitness was as integral to Roosevelt's life as politics. Even as the President, he continued to punish his body with sports and activities. In addition to those mentioned above, Roosevelt also loved swimming, horse riding, rowing, climbing, and hiking.
However, one of his biggest interests was fighting sports. He was known to invite high-ranking fighters from a number of sports, whether that be martial artists, boxers, or wrestlers, to hone his "natural body prowess." Roosevelt didn't mind what sport the fighter came from, as long they would provide a challenge.
Love for boxing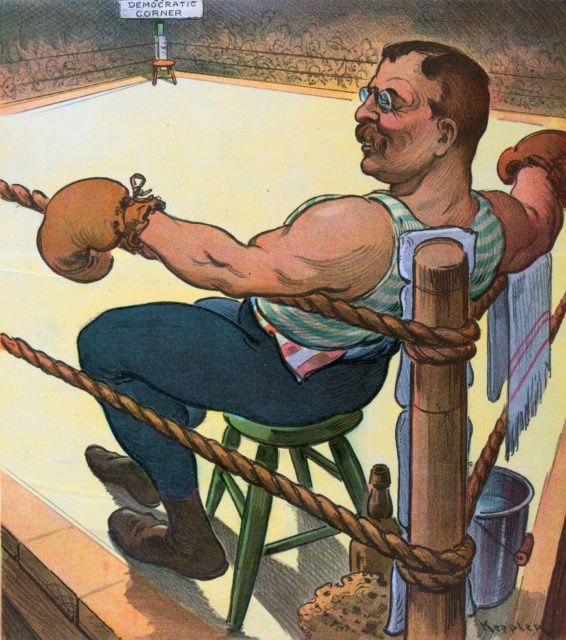 As a young boy, Roosevelt was picked on by bullies for his physical abilities but was unable to defend himself. In one particular occasion, Roosevelt tried to fight back against some bullies, who subsequently responded in ways as to not truly harm him, yet not let him harm them. This moment stuck with Roosevelt, as he had essentially been toyed with.
To ensure this would never happen again, Roosevelt turned to boxing.
His father introduced him to ex-prizefighter John Long, who began training Roosevelt. Although he did not take to the sport naturally, over time he improved to the point where he was able to enter a lightweight tournament and actually win.
Although his opponents were not exactly world-class, he was proud of his achievement and continued boxing all the way through his time at Harvard University.
His 'career' in boxing would come to an end at the hands of an artillery sergeant. After handling the much younger sergeant for a number of rounds, Roosevelt threw a left hook that missed, allowing his opponent to launch a cross counter and land a fist on the eye of the President.
This seemingly ordinary punch burst the blood vessels in Roosevelt's eye, forcing him to retire from the sport.
Naval fitness reforms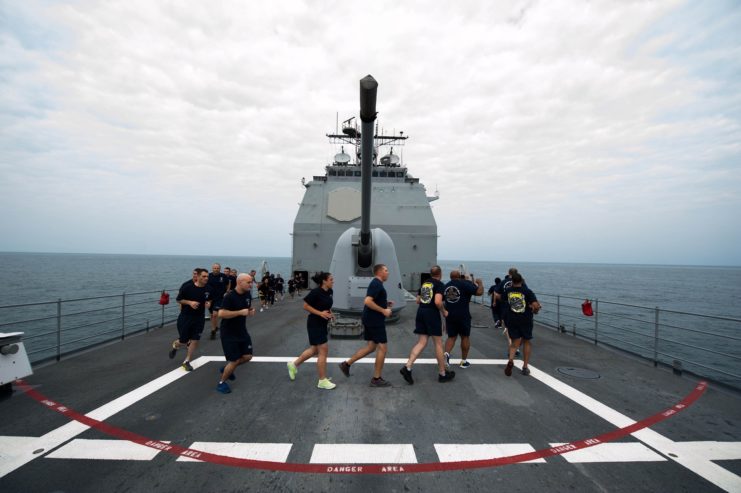 Roosevelt's pursuit of fitness did not stop when he became the 26th president of the United States either. In fact, he brought his training equipment into the White House so he could continue his training on his downtime away from leading the country.
Thanks to his love for the great outdoors, as president, Roosevelt got to work establishing national parks and conserving nature. He also turned to the physical fitness of sailors in the Navy, asking the Secretary of the Navy, Truman Newberry, to introduce new fitness standards.
In response, Newberry and the Navy's Chief of Medicine and Surgery established a PT test system, where sailors would choose one of three options:
A 50-mile walk within three consecutive days and in a total of 20 hours.
A 90-mile ride on horseback within three consecutive days.
A 100-mile ride on a bicycle within three consecutive days.
More From Us: The Forgotten Roosevelt: The Life Of Theodore Roosevelt Jr.
Roosevelt also ensured the Army received new fitness standards too, leading the way when he took the Army General Staff on a "fun run." However, the Navy was not as accommodating to the changes as one would think, suggesting that the increased fitness requirements would negatively impact morale and reduce sailors' operational abilities. They eventually compromised and began providing sailors with gymnasiums.
Unfortunately, as soon as Roosevelt left office, his fitness regimen order was modified so much that it lost much of its original meaning.