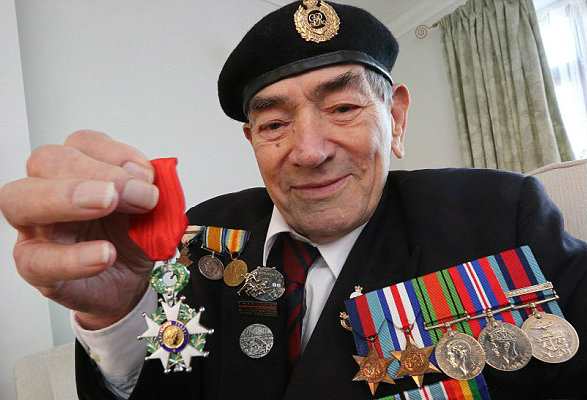 Ted Young, the D-Day hero who had to lie about his age so he could join up the army, was recently made Chevalier de la Legion d'Honneur, the top French honor, as the country bids to to recognize those soldiers who had a part in France's liberation during the Second World War.
Ted Young was only a young lad when WWII broke out. But he was so determined to join the army he lied about his age and told the recruiting officer he was already 19 instead of 17.
And, at that very young age, Ted Young became part of the Allied force that landed at Juno beach, France on D-Day helping liberate the country from the German Nazis.
Seventy years on from that day, Ted Young, one of the youngest surviving soldiers during the D-Day became the recipient of France's highest honor in gratitude for the efforts he exerted during the Second World War.
The bestowal of the Chevalier de la Legion d'Honneur to the WWII veteran is in lieu French President Francois Hollande's pledge to give credit to those individuals who helped in France's liberation during WWII.
The Story
Ted Young, who was from Poole, Dorset, revealed that he attempted to join the army twice even when he was too young to do so. He tried to enlist when he was 15 but then, he got rejected. Two years later he did the same stunt lying about his age saying that he was already 19 years old.
The "lie" actually worked and the WWII vet became part of the Allied troops, a member of the Royal Engineers with the responsibility of being a sapper. On June 6, 1944, he was one of the many Allied soldiers who became part of the D-Day landings.
His unit was responsible for building bridges and Spitfire airstrips as their other comrades fought the Nazis out of France.
Ted Young was able to serve not just in France but also in Belgium, Holland and Germany until he got invalided when a tank rolled over him crushing his ankle. He was sent home after that terrible incident.
The Awarding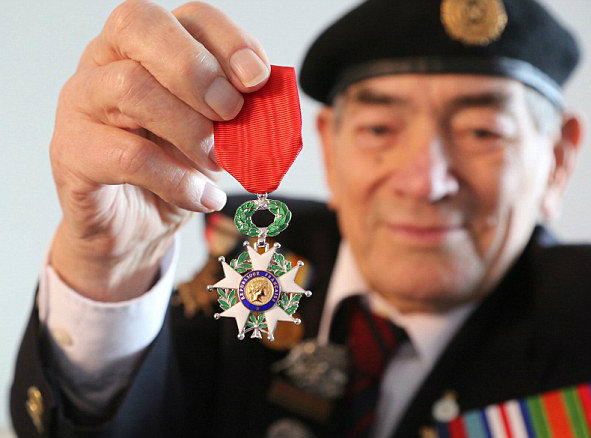 WWII vet Ted Young was presented with the honor by the honorary French consul Annie Burnside in a moving and solemn ceremony which was held in Bristol.
His daughter, Irene Richards, couldn't be more proud of her dad during the said event. She said it touched her to see a young boy come up to her veteran father, take his hand in a handshake and thank him for giving the life "he enjoys today".
Ted Young wore three WWI medals which included a Mons Star during the ceremony. They were the legacies left to him by his uncle who served during the Great War – William Young.