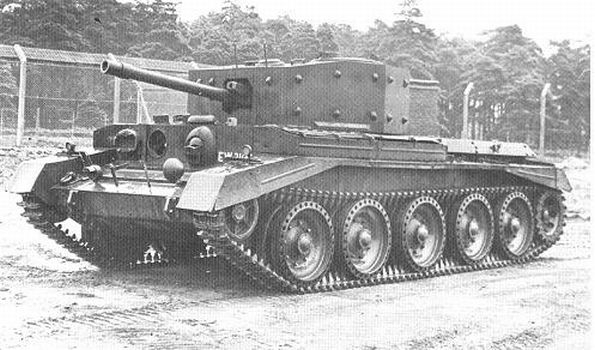 For seventy years following the Normandy landings, a deserted tank has lain unutilized on the banks of France. Used in the operations at the nearby Pegasus Bridge, the tank lent its support in some of the most key operations of the day. Its repairs have been handled by a wartime aviation museum which specializes in artifacts from the Normandy landings.
The tank in question is one of a very unique type, called a centaur tank. A very small number of these tanks was ever manufactured, only eighty of them altogether. Of these eighty, five are believed to remain intact. Of these five, the one which sits on the banks of the canal is the only one directly involved in the Normandy landings. The tank provided support fire for troops storming the beach, which allowed them to take more ground and solidify their presence during the invasion. The cover provided by the tank's cannon saved many lives from the defense forces present on the beaches of France that day.
A swarm of gliders took the bridge on June 6th, 1944, and used their higher vantage point to aid the troops taking part in the invasion. With only a couple hundred men, they aided several more in the Normandy landings using nothing but skills and bravery to aid their cause. This was the nature of the historic mission in which the now-restored tank took part. The importance of the mission was a leading factor in the museum's decision to repair it, as they do not normally specialize in the commemoration of ground assaults.
The honor ceremonies of June 6th are due to be among the most historic events of 2014, but the tank is almost certain to be one of the most notable attractions. Its ammunition boxes have been repaired, its tracks have been refurbished, and the entire vehicle has been repainted to give it the same look that it had during the Normandy landings seventy years ago. A great deal of care has gone into the restoration to make the tank into a monument of sorts. The artifact will be viewed by veterans, their families, and other spectators at the anniversary events, the Clactonan Gazette reports.
The Normandy landings were among the most important events of the Second World War, as well as one of the most well-known. With everything that happened on D-Day, the Pegasus Bridge ordeal remains quite famous itself. By honoring the tank which helped to make this ordeal possible, the museum dedicated to Pegasus is honoring the Normandy landings themselves.