The Tank Museum in Dorset is opening its new World War Two exhibition with a live, online tour.
Anyone can tune in on YouTube on Thursday, May 13, at 11 a.m. BST (6:00 a.m. EST) to get a first glimpse of the WW2: War Stories exhibition.
During the tour, museum curator David Willey and Richard Cutland, from sponsors World of Tanks, will highlight compelling and moving stories.
There will also be live interviews with veterans who actually used some of the 57 vehicles in the exhibition.
A huge flag depicting a swastika and a Union flag that were both at the Siege of Tobruk are amongst the items on display, and details about this battle of attrition in 1941 are told.
If the roadmap to opening up from the lockdown goes ahead as planned, people will be able to visit the Bovington Museum in person from May 17 and see the new WW2 exhibition.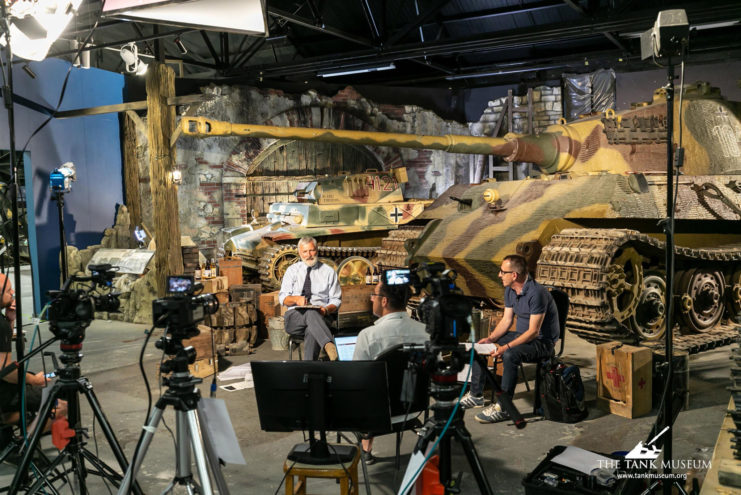 First-hand testimony from tank crewmen is at the center of the displays, which will take visitors in chronological order through the war.
Each battle is represented by objects, graphics, and vehicles — telling the story of the Royal Armoured Corps.
The exhibition plots the war from the start, when experimental vehicles were developed, to the end when tanks helped liberate the concentration camps.
The museum has one of the largest YouTube followings of any similar attraction, and it has grown sharply through the pandemic.
David Willey said: "There has been a lot happening behind the scenes during the latest lockdown, and it includes the new exhibition which is the culmination of three years' planning.
"We have used our online profile to great effect over the last year and we decided to open the exhibition online.
"Also, we have followers around the world who are unable to visit, so our online offering is of interest to them. And students studying the war also find our output of use.
"As ever, we want to tell the human stories and not just show off the hardware and vehicles — although of course there are many on show.
"That is why we wanted to include interviews with veterans who were actually there and we have several who will be involved.
"YouTube is a useful medium because people can leave comments and ask questions and we'll do what we can to answer them.
"We believe this is a great exhibition with new stories, objects, and vehicles that show the war in another way."