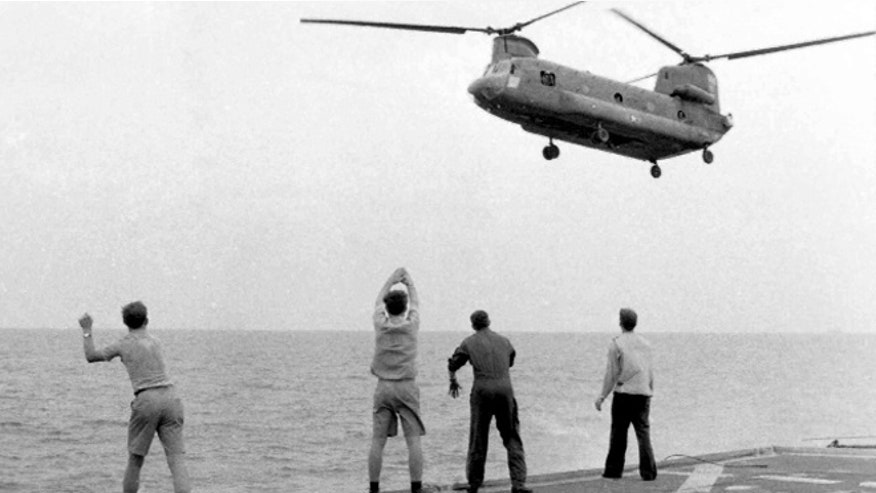 January 21, 2014, Fox News shares the story of a filmmaker, Rory Kennedy, who has created a film about American heroes that very few people know about. In her documentary, Rory describes their story. The documentary, "Last Days in Vietnam," will premiere this week in the Sundance Film Festival.
"I came across these pretty extraordinary stories of men and women on the ground who really went against U.S. policy, which at that point was just to evacuate only Americans," Kennedy told FOX411. "They risked their lives to save South Vietnamese. It was a story I didn't really know anything about, and I figured most other people didn't either. It's such an important chapter in our history, and yet very few people know what happened in those final days. For a topic that has been written about so much, this really is an original story."
"Last Days in Vietnam" delves deep into the end stages of the Vietnam War. The film shows the point in time when the North Vietnamese Army had closed in on Saigon and the South Vietnamese were desperately attempting to escape. As you view the film, you will see American soldiers and diplomats struggle with a moral dilemma: to obey White House orders and only aid American citizens or should they save as many South Vietnamese lives as they could. Rory's film certainly shows how secret operations that were conducted by troops and officials in order to save the lives of the Vietnamese allies.
Why did it take so long for a story like this to be told? Rory feels that many of the heroes (heroes like Army Captain Stuart Herrington, who worked under Pentagon's radar to protect the lives of over 30,000 Vietnamese citizens) never viewed their actions as anything heroic.
"When he came back to American soil, after this extraordinary act, he and his entire crew were spit on. They never saw it as heroic," she said.
Rory also states that others who went against their directives and instead put South Vietnamese locals on boats and helicopters, they could only think of the lives they could not save. Many of these men feel great guilt because of this.
"Last Days in Vietnam" features a range of interviews with important political figures. These figures include the former Secretary of State, Henry Kissinger, Special Forces Advisor Richard Armitage, and White House Press Secretary Ronn Nessen. Even with her well known last name (Kennedy), she had a difficult time convincing these gentlemen to participate in the making of the film.
"There was some resistance," Kennedy admitted. "It took a little bit of encouraging of these folks but pretty much everyone who I wanted to be in the film agreed to be in the film." Beside the acknowledgement of the courageous actions of the American troops and government officials in Saigon, Rory hopes that viewers will be more appreciative for the Vietnamese culture within the US. "I hope this film starts a dialogue and opens up deeper conversation and appreciation for them," she said.