What is the extent of a soldier's duty?
A thought-provoking examination of the ethics & philosophy of war – and its impact on the individual
Under the vast majority of the world's military criminal codes, punishments for the crime of desertion range from prison time to the death penalty.
And yet, from the American Civil War (wherein the Union Army saw somewhere in the range of 200,000 desertions) to the Iraq War (it's estimated that about 40,000 troops from all branches of the U.S. military have deserted), the numbers tell a chilling story about the immensity of this rarely discussed issue – and the realities of war's impact on those who serve.
The non-fiction debut from Andy Owen – a British Army veteran who has completed operational tours in Northern Ireland, Iraq, and Afghanistan – All Soldiers Run Away: Alano's War, The Story of a British Deserter [Lammi Publishing, November 1 2017] offers unique and rare insight into the story of a deserter – and urgent, thought-provoking analysis of the broader philosophical, moral, and ethical questions that surround this controversial subject.
All Soldiers Run Away is centered on WWII-era British soldier Alan Juniper, and his experiences in the war's North African and Italian Campaigns – which saw him arrested and thrown in military prison for deserting… twice.
In an evocative, painstakingly researched narrative, All Soldiers Run Away takes readers through Juniper's life and experiences as a soldier in war-torn North Africa and central Italy, relying on archived documents, rediscovered diaries, and testimony from Juniper's family – who only became aware of the scale of Alan's story sixty years after the fact, when the onset of Alzheimer's made his previously undiagnosed Post Traumatic Stress Disorder more acute.
Through the story of Alan Juniper and contrasting desertions from the same war and more recent conflicts, All Soldiers Run Away looks at some of the reasons soldiers desert – and how we do, and should, respond to their desertion. As the book progresses, Owen also weaves his own experience of battle into the narrative, resulting in what University of Oxford Professor of Political Philosophy Cécile Fabre calls "a challenging and, at times, profoundly moving book."
"Before being faced with the outline of Alan's story, I made an assumption that there was something inherently unethical in the act of desertion itself," says Owen. "But clearly, like other moral and legal offenses, context is important.
"My initial negative response was shaped by the context I know," he continues. "I served in a volunteer army with modern logistic support, with limited operation tour dates. Understanding the context around Alan's desertion forced me to challenge some of my beliefs about how a soldier should be and why I thought the way I thought."
A timely and provocative read that raises larger questions about what we owe the societies we are part of, All Soldiers Run Away reveals:
The true scale of the horrors soldiers had to endure in WWII, and our fading recognition and remembrance for those impacted
The intrinsic link between duties and rights
The moral, philosophical, and ethical dilemmas that desertion poses, and why it continues to be such a controversial and rarely discussed reality of war
The two types of hero: one more obvious and widely regaled than the other
The circumstances in which all soldiers run away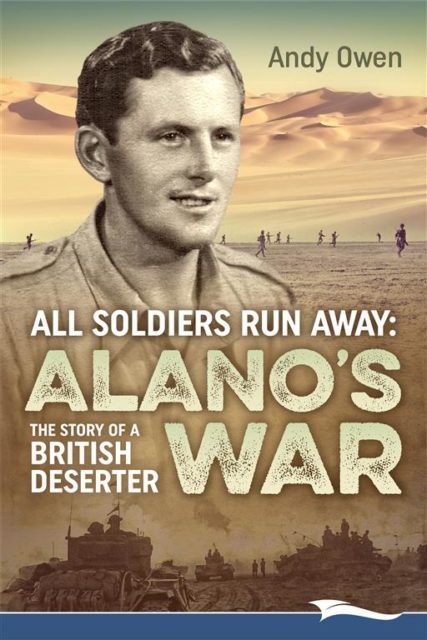 All Soldiers Run Away: Alano's War, The Story of a British Deserter is currently available for pre-order via Lammi Publishing, and will be available in paperback and e-book editions wherever books are sold as of November 1, 2017.
About the Author:
Andy Owen served in the Intelligence Corps of the British Army reaching the rank of Captain. He completed operational tours in Northern Ireland (2003), Iraq (2004 and 2005) and in Helmand Province, Afghanistan (2007). All Soldiers Run Away is his third book following the novels East of Coker (2016) published by the War Writer's Campaign and Invective (2014).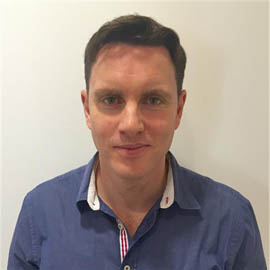 Connect with Andy Owen on Twitter.