Dachas, in the sense, are the traditional places Russian families make their 'escape' from the humdrum of the world. And so, it is in this spirit that Stalin's dacha  was built in the Russian resort city which hosted this year's Winter Olympics- Sochi.
Stalin's house in Sochi, meant to be his summer residence, was built in 1937. With several of its original furnishings intact, Stalin's dacha is open for group tours. Let's take a peek inside: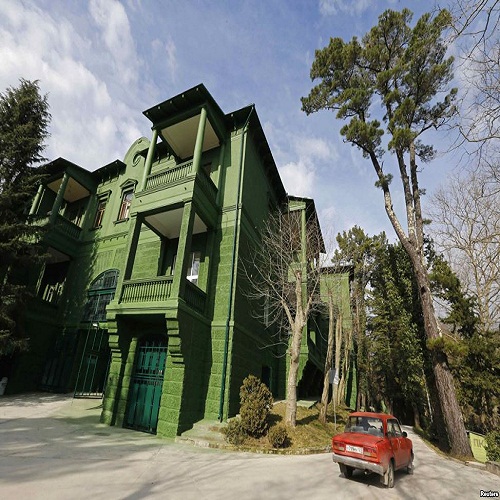 The Soviet dictator had issues regarding his safety, thus, he painted the exterior of his summer house green. The green hue, the same color as the trees surrounding it, acts as its camouflage.
The villa's interior consists of beechwood paneling seen uniformly seen all throughout the edifice. When the dictator was still alive, the whole summer house was devoid of decors. The above portrait found in the dacha's boardroom was placed after his passing.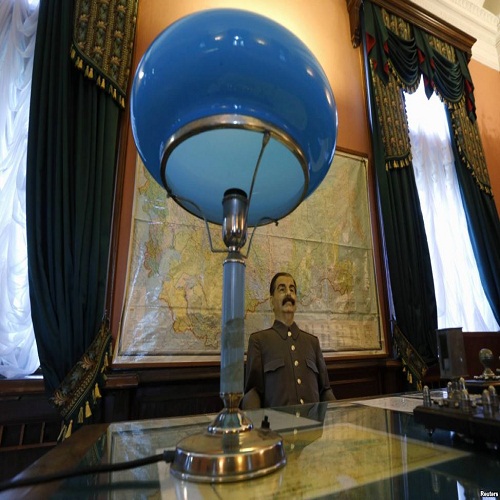 A wax statue of the Soviet leader is found inside the cinema hall of Stalin's dacha along with a bullet-proof sofa. According to a CNN report, the room is cooler by five degrees compared to other rooms within the villa, an unsolved mystery which guides refuse to credit to the rumors of Stalin's ghost inhabiting the place.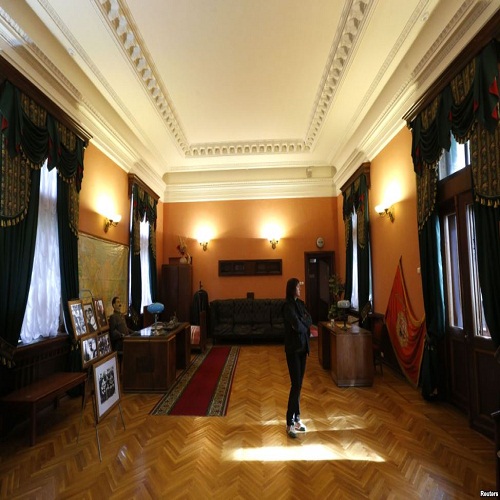 The overview of the whole cinema hall with the bullet-proof sofa and its wooden flooring. Josef Stalin detested the use of carpets as he wanted to hear the footsteps of those who came and went. In this room, Stalin watched his favorite Charlie Chaplin movies.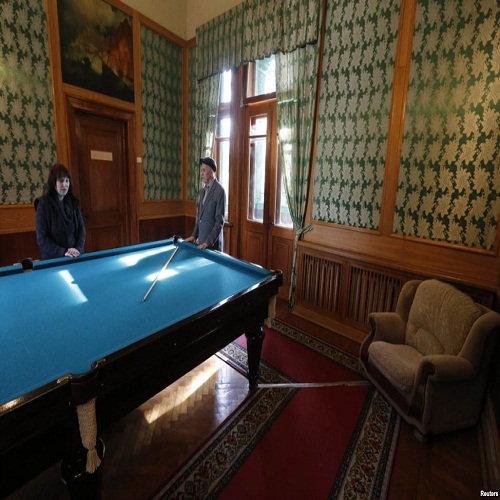 Entertainment is sparse in Stalin's dacha with the cinema room not functioning anymore. Still, visitors and guests can play billiards using the original cue and table used by the Soviet ruler.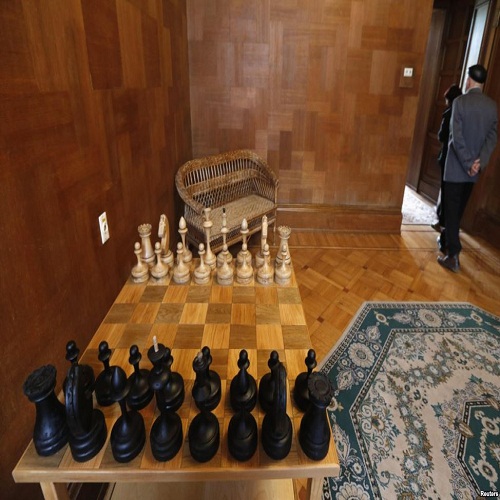 There is also an existing chess set inside the villa, a vintage piece own by the Soviet dictator himself.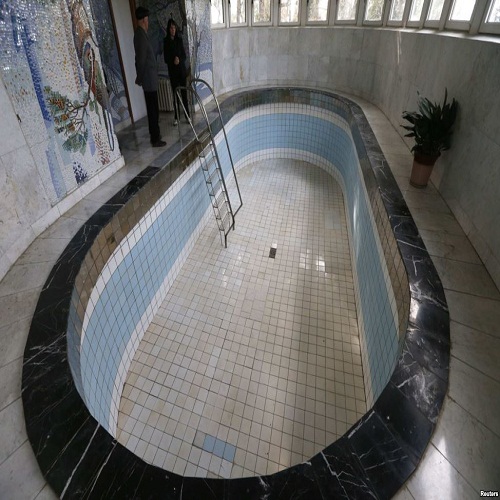 This small pool found inside the summer house resembles more of a bath tub than the former. Stalin had it filled with seawater from the Black Sea and enjoyed walking shoulder-deep water (surprisingly, he couldn't swim).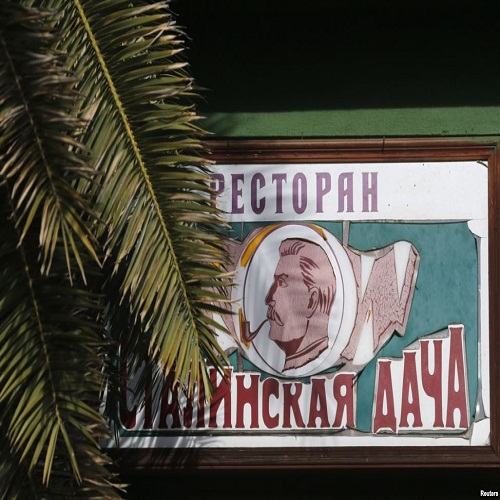 The advert sign promoting the restaurant that is part of Stalin's dacha.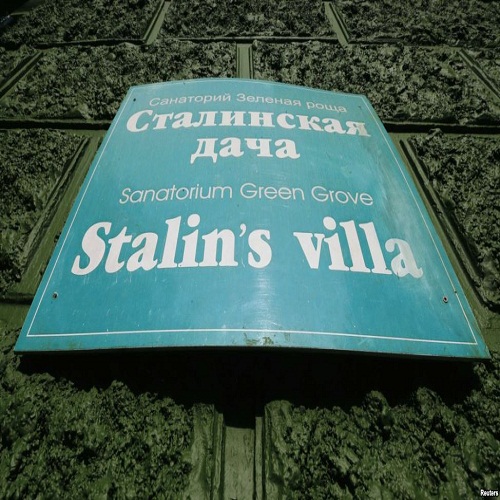 Not only is Stalin's villa (dacha) open to tour groups, it also caters to stay-in guests over the summer. 
– Radio Free Europe (Radio Liberty) reports