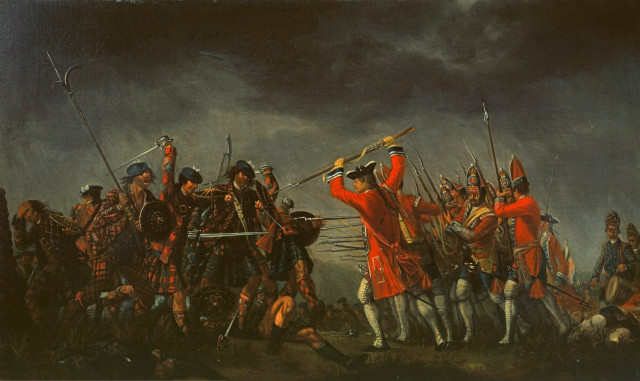 3D digital scanning technology has been used to recreate a model of a skull from the battlefields of Culloden. The section of skull that has been 3D scanned is believed to have belonged to one of the soldiers fighting for either the Jacobite or government army side. Most likely, the skull belongs to a Jacobite soldier.
The Battle of Culloden took place in April 1746. The skull bone is thought to be the only remains left from the battle. It originally came from part of a collection of over 3,000 items that once belonged, in 1825, to Scottish surgeon Sir Charles Bell.
Bell's records of his collection, which started in the years following 1746, state that the skull was retrieved from a part of the battlefield, where men fighting for Bonnie Prince Charlie attacked government troops.
According to archaeologists the skull bears an injury that shows evidence of a distinctive entry and exit wound, which could have been caused by musket fire from a distance of approximately 45 meters.
The skull, which was on display at the Surgeons' Hall Museums in Edinburgh, was scanned using 3D technology by The National Trust for Scotland, in collaboration with The Royal College of Surgeons.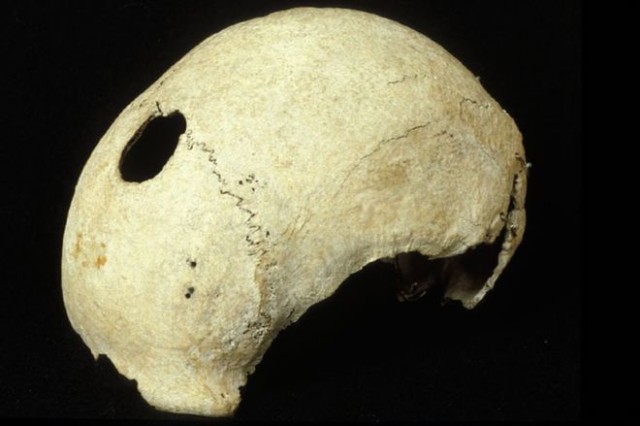 The head of archaeological services for NTS, Derek Alexander, thinks that the injury could be interpreted in a number of different ways:
"It could be from someone, head down, looking at the ground as they charge forward, or an individual who has already been wounded and is on their hands and knees or indeed it could be someone hit while focusing on reloading their musket."
Archaeologists from NTS believe that in using this revolutionary technology to print models like the skull they can accurately replicate them so that they can be displayed and handled without any concerns that the original object will be damaged.
The 3D scanning process used is called photogrammetry. Archaeology data officer for NTS, Stefan Sagrott, said, "Photogrammetry is a great tool for us, especially because it is low cost and doesn't require any fancy equipment aside from a decent camera and the processing software.
"We are using it to record a whole range of cultural heritage sites, monuments and artefacts, and we are getting some really outstanding results. By using it to record cultural heritage, it allows us to open up the past to even more people than ever before. We can take an object which would be too fragile for anyone to handle, photograph it, 3D model it and then make it available online for anyone to see, wherever they are."
Curators at Surgeons' Hall Museums, Edinburgh, are excited about the project and hope that the future use of 3D technology in this way will help to engage even more people in Scotland's military history.
Source: http://www.bbc.com/news/uk-scotland-highlands-islands-35669686
Public Domain, https://commons.wikimedia.org/w/index.php?curid=3290900