It is an unmanned combat air vehicle, which was created in Russia in the year 2007, wherein it reached its test flight phase. In February of the same year, there was a near midair collision over Arkhangelskoye Region, which was reported by the pilots of two L-29 jet trainers that belong to a civilian flying club located at the Barataevka airfield nearby Ulyanovsk.
ATC radar was quick on detecting the object, flying at 270 knots and  7,000 feet. As it approaches the L-29s from the rear, they might not even have known it was there if not for the controller warning the pilots. The object was so fast that it continued on its path to Penza and later disappeared from the radar screen.
The pilots believed that it was some sort of jet, probably a jet-powered UCAV with swept wings. Some think that it might be an old Tupolev Tu-143 Reis reconnaissance UAV or the latest version of Tu-300 Korshun experimental UAV that was created during the 1990s. However, reporters believed that it was the Skat.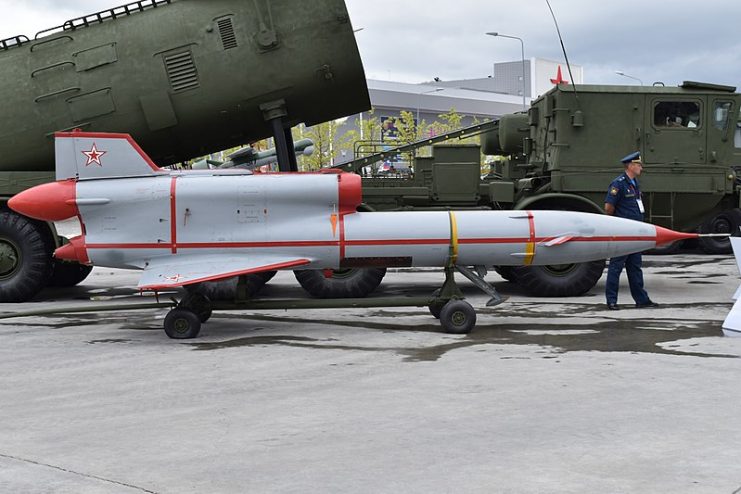 The Russian defense ministry never did acknowledge the incident happened. Right before the event, defense minister Sergei Shoigu divulged some information to the journalists. It was about the funding that has cost 320 billion Rubles ($9 billion) for new UAV designs that were indeed approved, which was believed to be finished by the year 2020. The Russian armed forces can operate around 500 UAVs, but it didn't live up to the requirements that it was supposed to.
In 2007, some Skat UCAV were exhibited in Moscow, but they were just mockups. The people who made it said that it is a stealthy multipurpose UCAV  that has the intention of active, pre-located, stationary targets, as well as, part of an effort of suppressing the air defense system of the enemy in situations such as an ECM and/or anti-aircraft attack.
The UCAV is designed to engage hidden and heavy land and sea objects that might prove dangerous to the general public. Also conducting its operation either independently or as part of a larger air aviation strike force that is consisted of human crewed and crewless aircraft.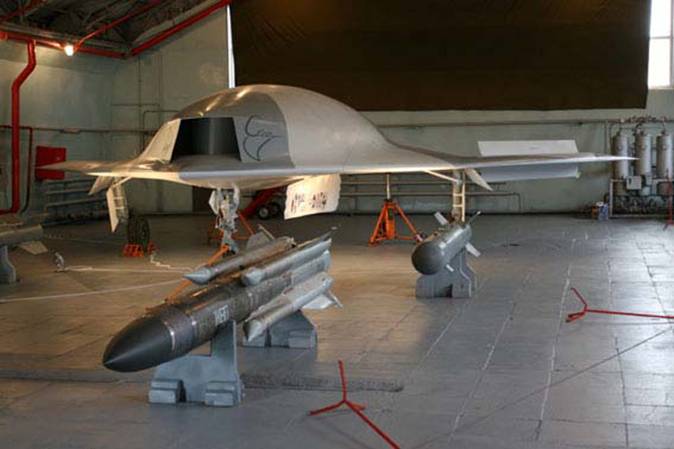 The Skat gets its power from a single Klimov RD-5000–a non afterburner, which is probably copied from the RD-33 that is used on the MiG-29 fighter that weights around 11,000 pounds. Its maximum takeoff weight is approximately ten metric tons; its zero level speed is more than 430 knots, max speed of Mach 0.80, a maximum ceiling height of 40,000 and a range of  2,500 miles.
The weapon's weight is around 2,000 kg (4,400 pounds) and they are carried internally and separated in two bays, a typical load would be two Kh-31P A anti-radiation, anti ship missiles or KAB500 series guided bombs. The Skat has a wingspan of 11.5m (38 feet) a fuselage length of 10.25m (34 feet).
There were times in 2011 and 2012 that MiG general director Sergey Korotkov announced that he was working together with Sukhoi on creating a future UCAV with the help of the experience they gained from the Skat program, to which MiG's role was merely a subcontractor.
"We are doing it together because a [UCAV] is a comprehensive system, not just an air vehicle that requires combined industrial, scientific, engineering and technological resources," he said.
Chief of MiG's engineering center, Vladimir Barkovsky, added, "Skat was a technology development program during which we assembled a full scale crewless combat air vehicle with stealth features and conducted a huge amount of studies into aerodynamics, gas dynamics and other areas. This helped us create a technology base for the next phase of our studies, which we continue to perform."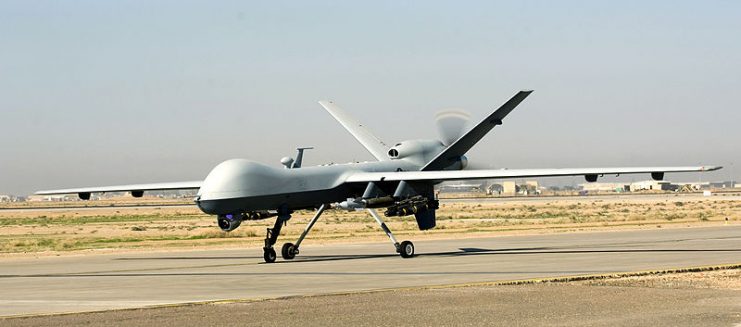 In March 2013, there was confirmation coming from the United Aircraft Corp. that Sukhoi's and MiG's was part of the development process of UCAV development. Mikhail Pogosyan claimed that with specialists from both companies working together, they would be able to have some progress with formulating requirements.
Around that time, the defense ministry revealed that Sukhoi was chosen as the leader for the R&D on a heavyweight UCAV, which might be available in 2018 to 2020, while Transas and Sokol gets the contracts of a smaller UAV that weigh  up to five metric tons that should be ready by the year 2015 to 2016.
However in 2013, RAC MiG won a split contract from Russia's ministry in favor of the industry and trade that would carry out R&D work to develop a future UCAV. "The experience we gained in the frame of the Skat effort provides the base for new designs which the MiG's Engineering Center is doing," Korotkov commented at the time.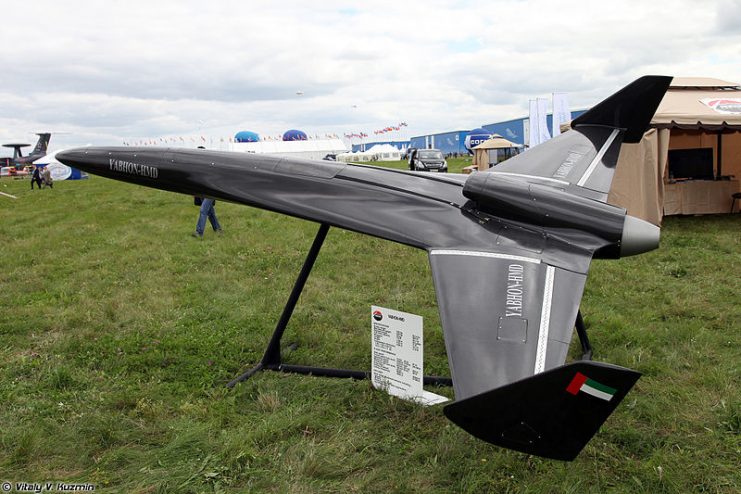 Read another story from us: The Early Days Of Drones – Unmanned Aircraft From WWI & WWII
What is the current situation?
In the year 2018, Sergei Korotkov, the chief executive of RSK "MiG" announced that the development of the Skat would no longer proceed. The decision comes from the Russian Defense Ministry and Sukhoi Holding, who is now the Head Developer for the Strike UCAV project.