James E. Davis was a World War II veteran who retired from a career as a factory supervisor. He passed away recently at the age of 96.
Davis was born in Philadelphia, Pennsylvania, on September 3, 1920. He was the middle of Harrison and Louise Davis, Sr.'s three sons. When he was three, his mother died from complications while giving birth to his younger brother. Davis' father put his sons in the care of their aunt, Biship Minnie Davis. The boys were raised in a Christian home in South Philadelphia.
Davis left Central High School after the ninth grade to get a job driving trucks with his older brother, Harrison, Jr.
In 1941, Davis enlisted in the US Army. He served in WWII and was honorably discharged in 1945. He served in Company K, 47th QM Regiment, working as a truck driver in Normandy, Rhineland and Ardennes. He was promoted to the rank of technician fifth grade or corporal and was awarded several commendations and medals.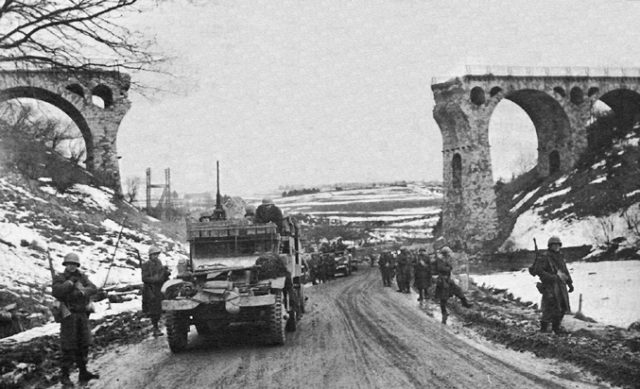 On February 23, 1946, he married Marion E. Tuck. They raised two daughters together.
Davis worked for the Celotex Corporation which later was known as Allied Chemical for over 25 years. He worked making roofing materials and retired in 1979 as a supervisor. After retirement, he was busy remodeling the family home.
He became a Christian at a young age and was baptized at the First Union Church of God. He was a member of Greater St. Matthew Independent Church and then, later, a member of Cathedral of Praise Community Church. He served as an usher at the latter church.
Known variously as "Pop," or "Pops," "Pop-Pop," "Shorty," or "Mr. D," Davis was mild-mannered and laid-back. He lived in the 600 block of N. 55th Street for over 40 years and then moved to University Square Apartments.
When Davis quit smoking cigarettes, he started eating Werther's Original candy. You could tell where he had been by the trail of candy wrappers.
David enjoyed travel to Bermuda, bowling, photography, family gatherings and reunions.
Known in his family and in his neighborhood as a handyman, he was always happy to share his talents with others. He rented a garage and used it to work on the cars of friends and neighbors. He was also known to help neighbors with leaky faucets and other repair work. He was able to keep his own car running until it simply would not go on anymore.
His favorite car was the Chevy Impala. He drove until just before he turned 95. He remained independent until last summer when old age prevented him from caring for himself anymore. His daughter, Inez, and her children cared for him until he passed.
Davis was preceded in death by his parents, stepmother, wife, brothers and sisters.
He is survived by his daughters, grandchildren, great-grandchildren and great-great-grandchildren, The Philadelphia Tribune reported.
Services were held at Mt. Carmel Baptist Church on Monday, April 24, 2017. Viewing was at 9 am. Services were held at 11 am. The burial took place on April 25, 2017, at 10:30 am at Washington Crossing National Cemetery.