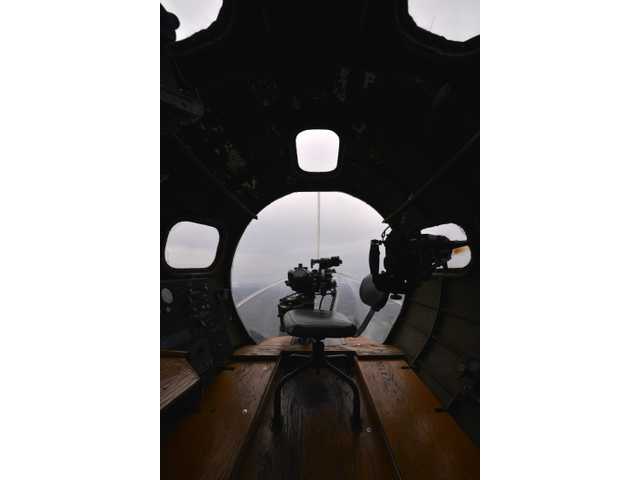 To raise funds to maintain and refurbish two other B-17s, Liberty Foundation organised a tour in which the Memphis Belle was flown to give passengers a Second World War experience.
When Memphis Bell flew as part of the tour, passengers had the opportunity to have a peek at the situation the bomber crew member worked in. It gave a better perspective on what it was like to fly in it during World War Two than when it is parked on the ground.
Immediately the plane took off, passengers could hear crew members telling them to begin their self-guided tour. The plane's passengers were made up of about 15 journalists, videographers as well as photographers who were assembled for two different flights. The group flew aboard the Memphis Belle. In one of the flights was a Second World War Navy veteran as well as a Korean War veteran.
While the flight's tour was to give passengers a feel of what it was like for the veterans, it cannot be compared to the 8 – 10 hours the crew member spent on air during the war. The tour offered to passengers lasted for roughly 25 minutes in the air with the entire experience lasting for about 40 minutes.
One important highlight of the tour was the chance passengers had to visit the aircraft's see-through nose. It has a rotating seat that is surrounded by curved glasses at the front and in the sides. And it is the airplane's workspace. Liberty Foundation pilot Cullen Underwood described the views as "a glass-carpet" and as a "magic-carpet ride".
To replicate how the bomber looked like during the war, there were replicas of bombs that are harmless and hollow cartridges were attached to non-working machine guns. In wartimes, each of the planes had 10 standard 50-caliber machine guns that can transport bombs as heavy as up to 8,000 pounds.
Speaking about why they fly the B-17, Ron Gause, one of Liberty Foundation pilot's said it was to honour the war heroes as well as to teach the younger generation the history of the Second World War.
The 78-year-old Gause said even though he has flown around 45 kinds of propeller planes in his 55 of flying, the B-17 is his favourite as it was the one that facilitated the conquest of Germany.
According to the Director of Liberty Foundation, Scott Maher, all the B-17s currently flying were never used for battle.
The Memphis bell, which is privately owned, was one of the B-17s flown to Europe to film a 1990 movie after it was re-equipped and repainted to look like the original, the Statesboroherald.com reports.
Liberty Foundation leases the B-17's from the private owners and organise tour with them in order to raise funds to complete the restoration of the two B-17s it owns.
http://www.libertyfoundation.org/index.html