Where were you in the summer of 1998? Following the latest revelations in the Bill Clinton-Monica Lewinsky escapade? Listening to the fresh new hits of the Backstreet Boys? Trying out a brand new internet tool called Google?
For many people the summer of 1998 meant coming into contact with digital music, dial-up internet, and following the ongoing sagas of E.R. and Friends. For many others the summer of 1998 meant experiencing a war movie that would forever change their lives and seep into the proud collective consciousness of a generation.
Saving Private Ryan turns 22 this summer. 22 years since that opening sequence which rocked cinemas and left audiences breathless. 22 years since Captain Miller and his squad of unsung heroes located the last remaining brother of a family that had sacrificed so much. 22 years since people started quoting Bible verses while pretending to take aim as a sniper. 22 years since the tank scene, yes, that tank scene.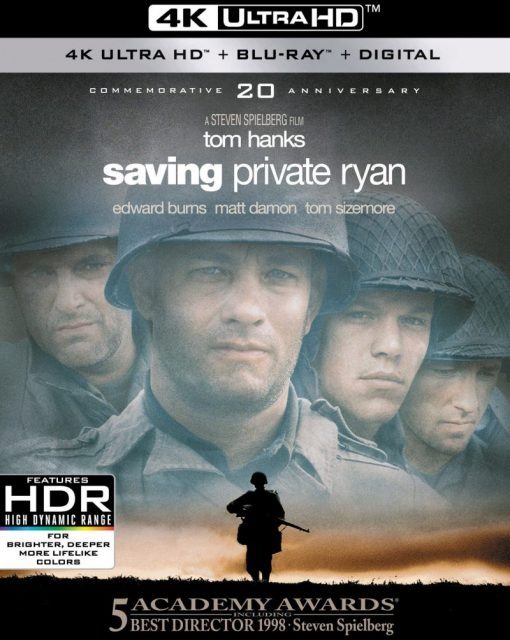 22 years later people still gather for the ritual of watching the initial D-Day landings on Omaha Beach in wall-to-wall surround sound, which THR called "a baptism of hellfire" and Roger Ebert remarked was "as graphic as any war footage I've ever seen." 22 years later people still swap stories of how Capt. Miller's last stand moved them to tears and how Saving Private Ryan instilled in them a newfound respect for veterans.
Upon its release on July 24, 1998, Saving Private Ryan was an instant smash, grossing over $480 million worldwide and earning 11 Oscar nominations, including Steven Spielberg's second win for Best Director – his first being for another WW2 drama, Schindler's List in 1994.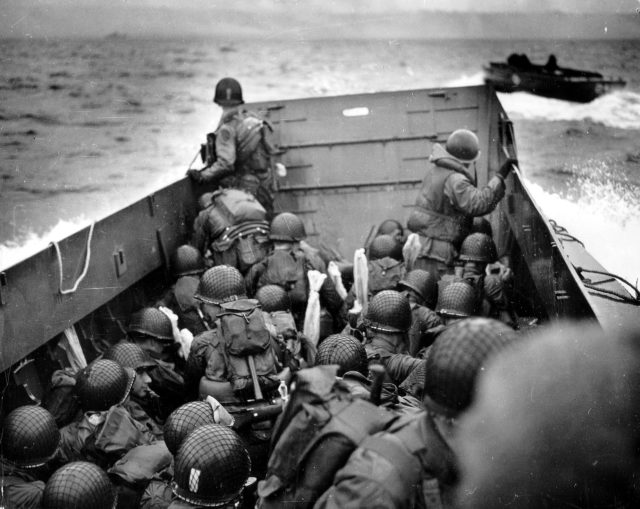 The violence and realism of war was so visceral and graphically depicted that it even caused psychological responses in some veterans, leading the Department of Veterans Affairs to set up a dedicated hotline specifically designed for those affected by the film.
A special part of Saving Private Ryan's enduring appeal is the stellar cast involved. Capt. Miller and his team put a human face on the horrors of war. A face we could relate to, whether we were a teenage kid looking for a path in life or a grandparent looking back at the years gone by. The personalities of this film continue to exist in the popular imagination, providing every successive generation of viewers a fresh look at the struggle, glory, and tragedy of war.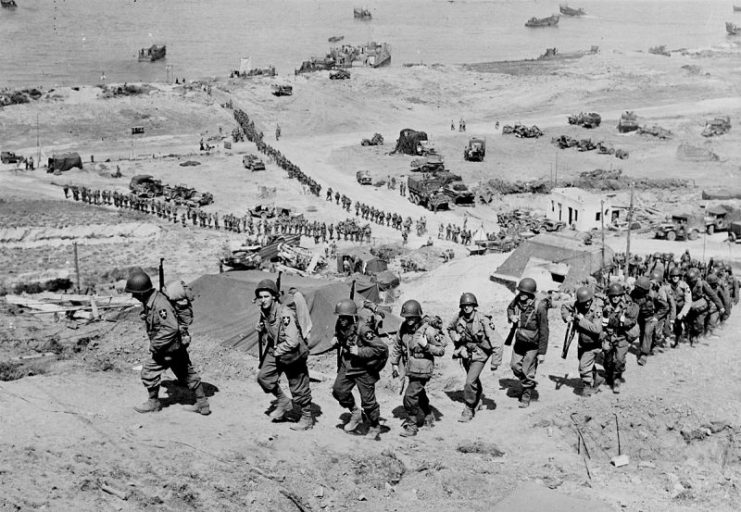 But what about the actors behind the roles? What has happened to them since that seminal summer of 1998?
Tom Hanks (Captain Miller)
Hanks was at the peak of his career in 1998 (when is he not at the peak of his career?). Fresh off of recent hits Forrest Gump (1994), Apollo 13 (1995), Sleepless in Seattle (1996), Toy Story (1997), as well as making his directorial debut with That Thing You Do in 1996. Hanks earned his third Best Actor nomination for Saving Private Ryan and success didn't stop there. You've Got Mail (1998), The Green Mile (1999) and Cast Away (2000) continued Hanks' consecutive string of hits.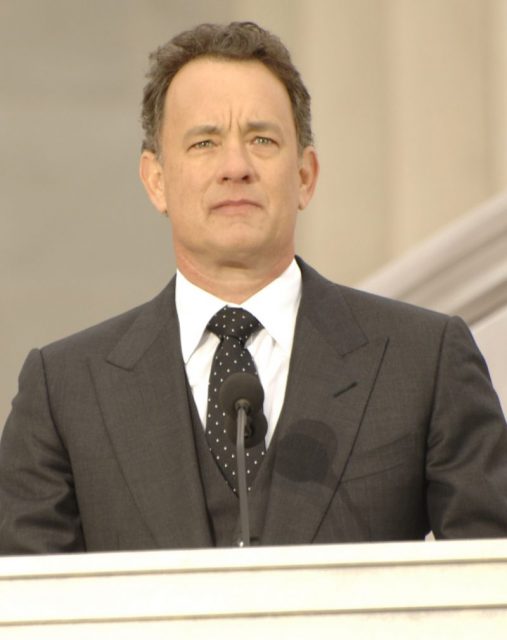 Saving Private Ryan was a very personal film for Hanks which sparked a series of collaborations between him and Steven Spielberg, who has directed him a total of five times, including Catch Me if You Can (2002), The Terminal (2004), Bridge of Spies (2015) and The Post (2017). Both of them sharing an insatiable interest in WW2 history, they co-produced the highly-acclaimed HBO miniseries Band of Brothers and The Pacific, set in different theatres of WW2.
Hanks is one of the highest-grossing actors of all time whose films have made more than $9 billion worldwide. He plans to release his first book, Uncommon Type: Some Stories, in October. His love for veterans, however, hasn't stopped with the silver screen. He helped establish and serves as chair of the Hidden Heroes campaign, which raises awareness and provides the necessary resources to military caregivers.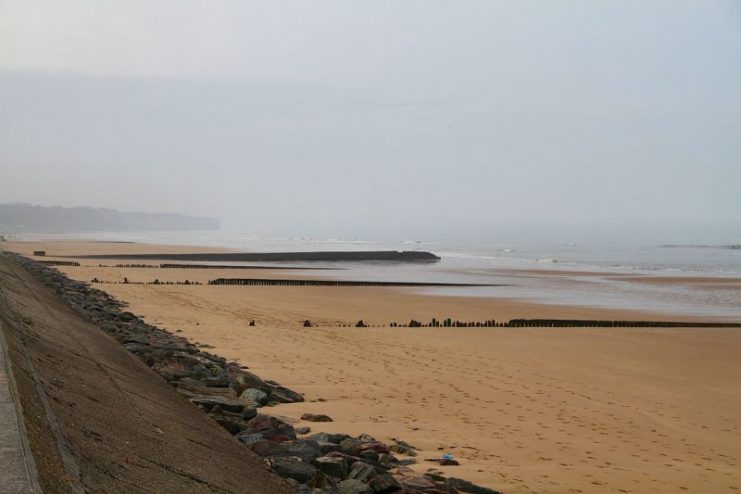 Matt Damon (Private James Ryan)
Damon's fledgling career was on the rise at the time of Saving Private Ryan. He had just been nominated for Best Actor and won the Best Original Screenplay Oscar a few months earlier along with friend Ben Affleck for Good Will Hunting. As the titular character, Damon is offscreen until late in the film.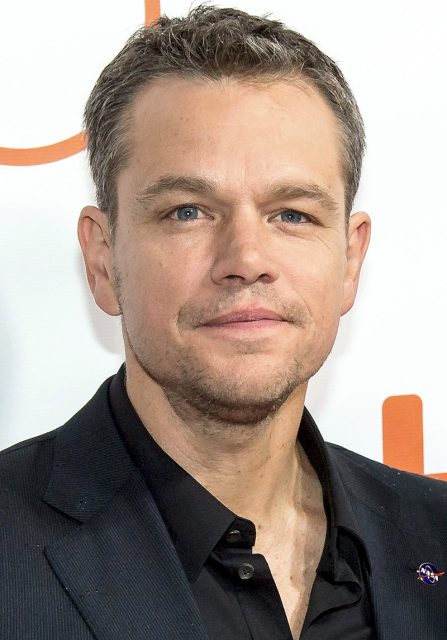 During pre-production, the story goes that Spielberg sent the main cast members to a "boot camp" program in order to learn the ins and outs of realistically portraying a soldier. Damon, however, was intentionally left out of the grueling ordeal in order to create a real sense of resentment towards him from the other actors, captured in the film by their initial hostility towards Ryan for the sacrifices and hardships they endured while trying to locate him.
After Saving Private Ryan, Damon's career took off with many critical and commercial successes, including The Talented Mr. Ripley (1999), Ocean's Eleven (2001), and of course the Jason Bourne films. He received a Best Supporting Actor nomination for Invictus (2010) and a second Best Actor nomination for The Martian (2015).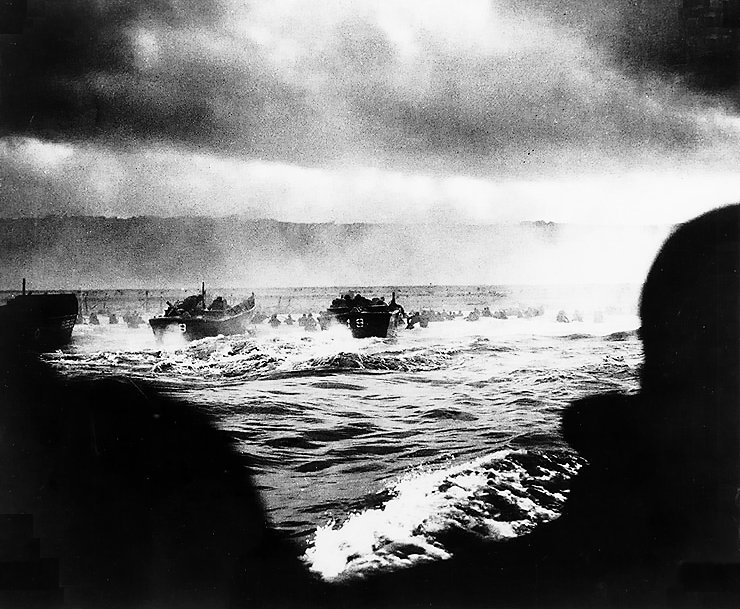 The occasional flop aside, and a hilarious lampooning in Team America: World Police (2004), Damon has remained one of Hollywood's most successful stars, his films having grossed over $3 billion domestically. Lately he has been spotted popping up in comic celebrity cameos such as Thor: Ragnarok and Deadpool 2.
Vin Diesel (Private Caparzo)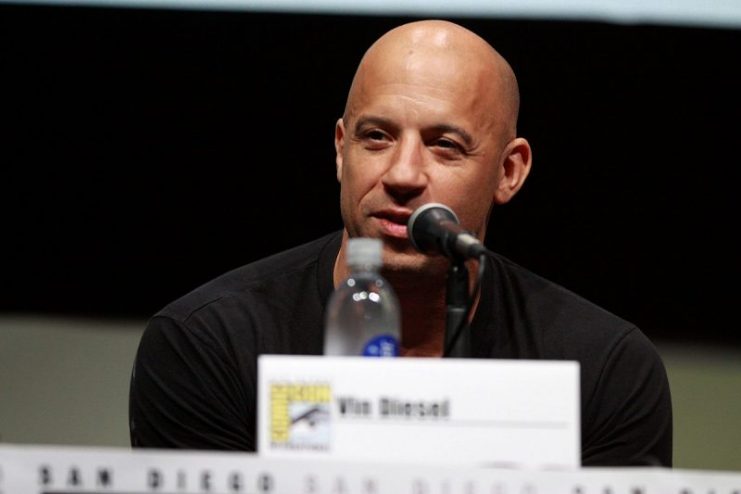 Diesel has a brief but memorably tragic role in the film as a private who is shot and killed during a rainy attack while clutching a letter to his father. Before Saving Private Ryan Diesel was relatively unknown, writing and directing his own short films. A far cry away from his current box-office bankability. He caught Spielberg's eye with his feature debut Strays (1997) and the rest is history.
His big break came soon after with leading roles in the action flicks Pitch Black (2000), The Fast and the Furious (2001) and xXx (2002). Nowadays, Diesel, is one of Hollywood's biggest box-office draws who consistently ranks among the highest paid actors in the industry. But some people will always know him as the rain-soaked private grasping onto his father's letter with his last dying breath.
Tom Sizemore (Sergeant Horvath)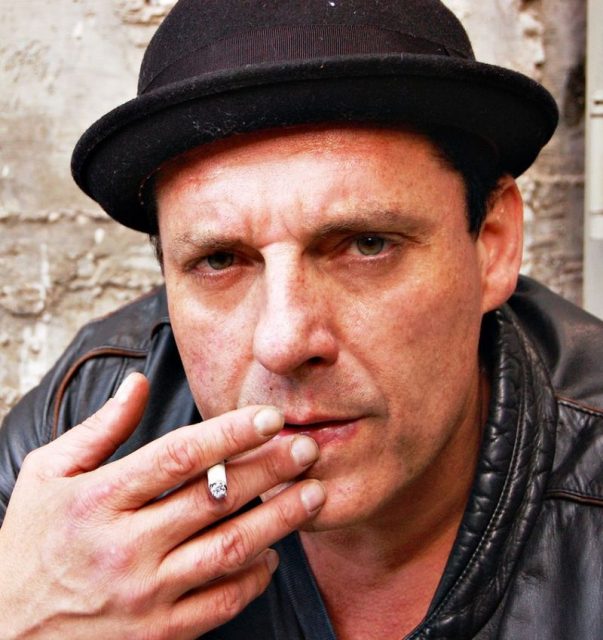 In one of the most memorable lines of the film, Sgt. Horvath muses, "Someday we might look back on this and decide that saving Private Ryan was the one decent thing we were able to pull out of this whole god-awful, s****y mess." Sizemore appeared in gritty roles throughout the 90s in films like Wyatt Earp (1994) and Heat (1995). After Saving Private Ryan, he continued in the war genre with appearances in Pearl Harbor and Black Hawk Down both in 2001.
Sizemore has battled numerous scandals throughout his career. His relationship with famed "Hollywood Madam" Heidi Fleiss was tabloid gold for years. He was convicted of physical abuse and harassment against Fleiss and later appeared with her on Celebrity Rehab with Dr. Drew. He has struggled with drug addiction for most of his life and has been in and out of rehab.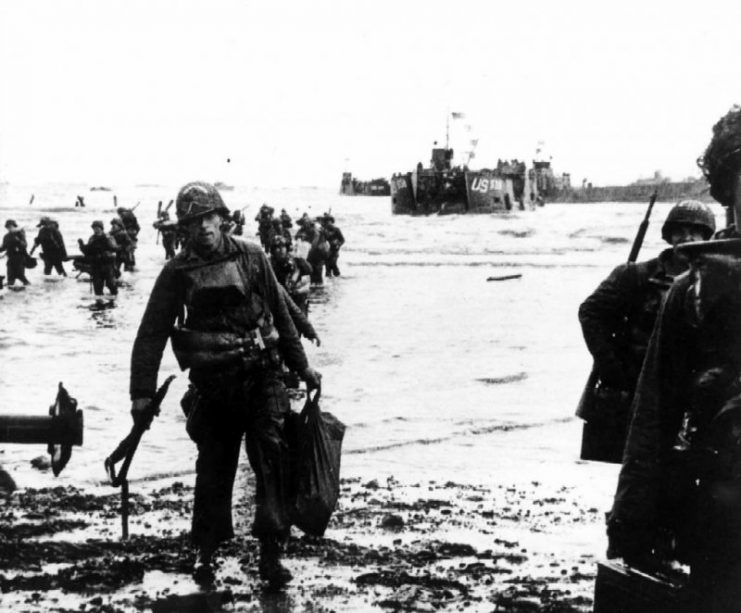 His most recent brush with the law was for domestic abuse in February 2017 which he pleaded no contest. Nevertheless Sizemore's career has stayed stable, with peaks and valleys dotting the path.
Edwards Burns (Private Reiben)
The brash, cigar-smoking, Brooklyn native Private Reiben's character arc provided a pivotal movement in the tone of the film. Who can forget his tense scenes with Captain Miller and the heartbreaking final look at his fallen commander. Saving Private Ryan was actually the first time Burns acted in a movie he didn't also direct.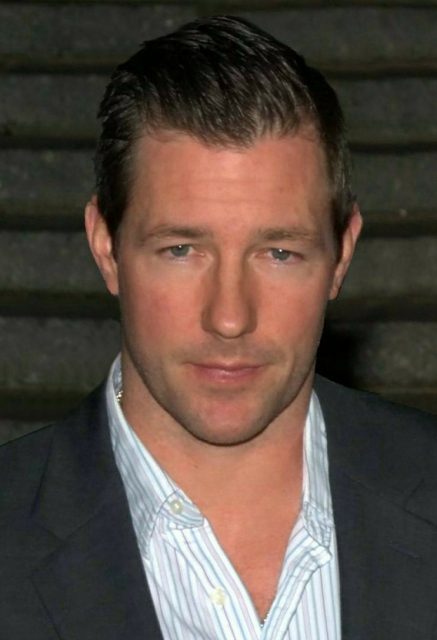 Burns' Hollywood career began with his critically-acclaimed directorial debut, The Brothers McMullen, a film he shot for $28,000 on the weekends at his parent's house using free actors. While working as a production assistant on Entertainment Tonight, he managed to stop Robert Redford at the elevator to give him a copy.
That was the stroke of luck he needed to get his film screened at Sundance in 1995, where it ended up winning the Grand Jury Prize. Burns has since acted, written, and directed more than 10 independent films and continues to consistently work on his projects to this day.
Adam Golberg (Private Mellish)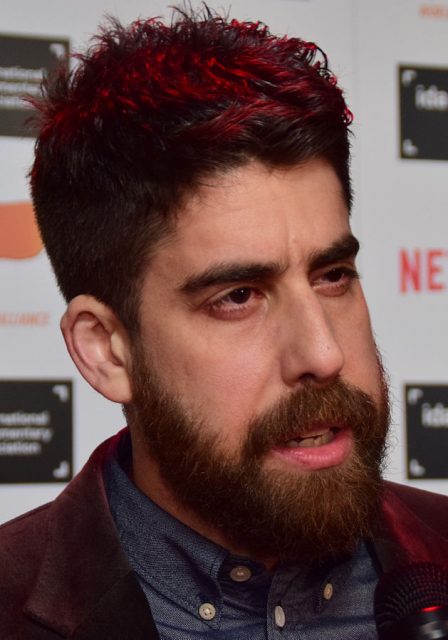 As the wisecracking Private Mellish in Saving Private Ryan, Goldberg flaunts his Star of David at captured German soldiers and lets Corporal Upham in on the secret of the acronym FUBAR. Goldberg's first break came in 1992 alongside Billy Crystal in Mr. Saturday Night. He followed that up the next year with one of his most memorable roles in Richard Linklater's Dazed and Confused.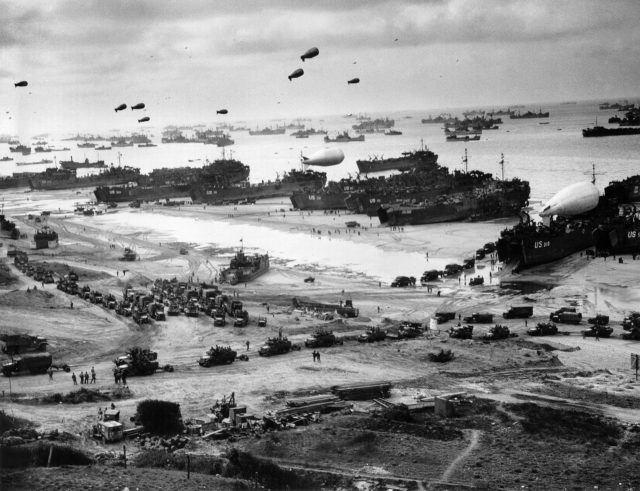 After Saving Private Ryan Goldberg has become an in-demand and much-loved character actor, appearing in A Beautiful Mind (2001), How to Lose a Guy in 10 Days (2003), and the Friends spinoff Joey. He was also a series regular on The Jim Gaffigan Show (2015-16).
In 2015, Goldberg initiated a well-known feud with the similarly named Adam F. Goldberg, creator of the ABC sitcom The Goldbergs. Goldberg expressed frustration that Twitter users constantly mistook him for the TV show creator, which ultimately escalated into an all-out Twitter war, much to the joy of onlooking users.
Barry Pepper (Private Jackson)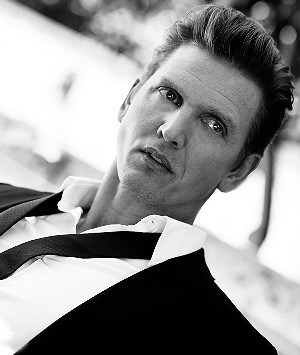 Like many of his fellow cast members, Saving Private Ryan was a breakthrough for Pepper. The Bible-quoting sniper became a fan favorite and most likely launched the careers of many sharpshooters serving in the Armed Forces today. His career had not really taken off before Private Ryan and he worked mostly as a supporting actor in television roles.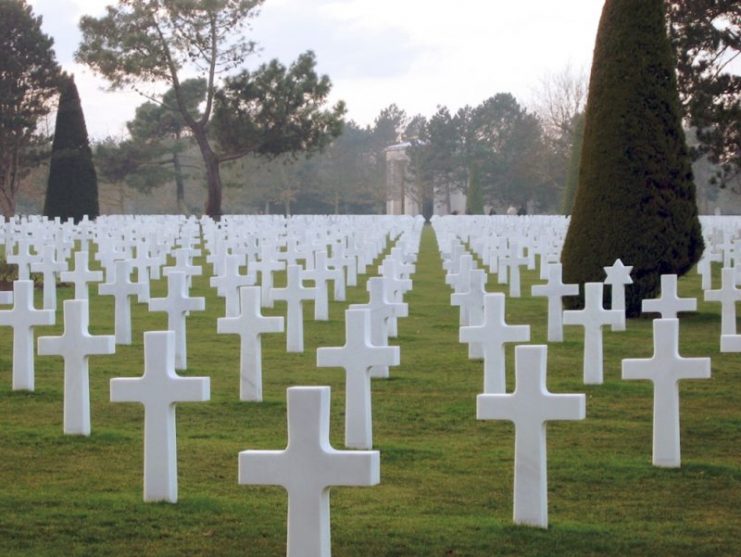 After the film, Pepper starred with fellow co-stars Tom Hanks in The Green Mile (1999), Vin Diesel in Knockaround Guys (2001) and Matt Damon in True Grit (2010). He returned to the WW2 battlefield in Clint Eastwood's Flags of Our Fathers in 2006. His most notable post-Ryan role came from another collaboration with Billy Crystal, the HBO film 61* (2001), for which he earned Emmy and Golden Globe nominations for his portrayal of home run king Roger Maris. He later won an Emmy in 2011 for playing Bobby Kennedy in the miniseries The Kennedys.
Giovanni Ribisi (Medic Wade)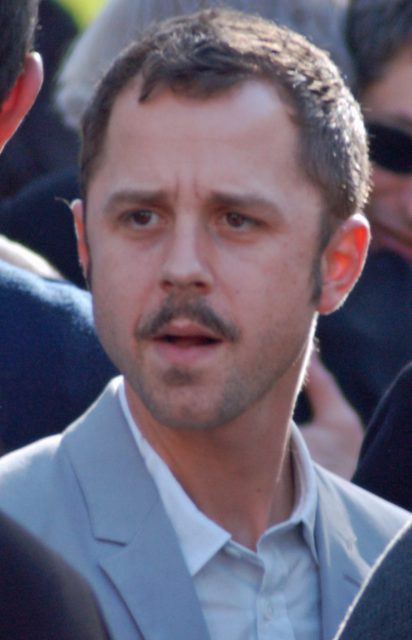 Whether on Omaha Beach or in the midst of a frantic skirmish, Medic Wade was always right in the middle of all the gory action. Fixing soldiers up only to watch them be killed moments later. Ribisi's career started out in guest roles on TV throughout the 80s and early 90s on shows such as The Wonder Years, My Two Dads and later on Friends.
Read another story from us: Saving Private Ryan Depicted War So Realistically That It Triggered PTSD among Veterans Who Watched It
Ribisi landed his big-screen debut in the 1995 horror film Mind Ripper, and also acted in Hanks' directorial debut That Thing You Do! in 1996. After Saving Private Ryan, Ribisi appeared in a wide range of film and TV projects, from dramas like Lost In Translation to epics like Avatar to comedies like Ted and My Name Is Earl, which earned him an Emmy nomination for Outstanding Guest Actor. Since 2015, he has been the lead role on Sneaky Pete, an Amazon series co-created by Bryan Cranston.