Instead of reducing HMS Illustrious into razor blades and saucepans the naval aircraft carrier can fulfill a role as an armed forces memorial.
The 11th-hour appeal urges Prime Minister Theresa May to give Illustrious, the remaining warship in the Falkland Islands War and the only remaining Invincible-class carrier, a fitting end rather than being sold to a Turkish scrap yard for £2.1 million.
Tory MEP David Campbell Bannerman said compared to the United States that has five aircraft carriers and nine battleships preserved, Britain has not even one. The country's servicemen and women are owed to remember their sacrifices, adding more time is needed to plan a possible heritage plan for the vessel.
The supposed competition to this date is a tragic joke with no serious purpose from the Ministry of Defence's body responsible for disposal.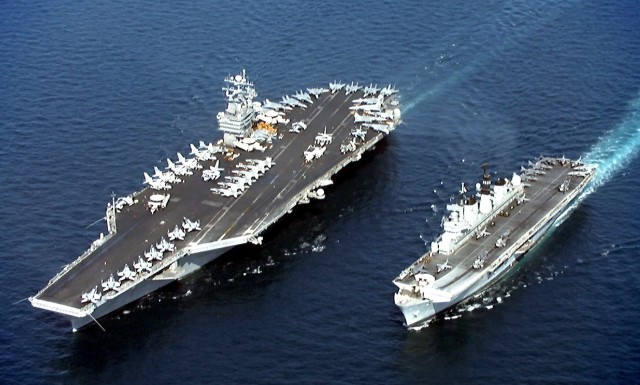 Turkish scrap businesses such as Leyal located on the Aegean Coast, have purchased and deconstructed many renowned former Royal Naval vessels for the past eight years, The Sun reported.
There's time to save the ship and preserve her for a long time, he said. There is a forthright policy to accomplish this, they must find a method.
HMS Illustrious was a light aircraft carrier of the Royal Navy and the second of three Invincible-class ships constructed in the late 1970s and early 1980s. She was the fifth warship and second aircraft carrier to bear the name Illustrious, and was affectionately known to her crew as "Lusty."
In 1982, the conflict in the Falklands necessitated that Illustrious be completed and rushed south to join her sister ship HMS Invincible and the veteran carrier HMS Hermes.
To this end, she was brought forward by three months for completion at Swan Hunter Shipyard, then commissioned on June 20th 1982 at sea en-route to Portsmouth Dockyard to take on board extra stores and crew.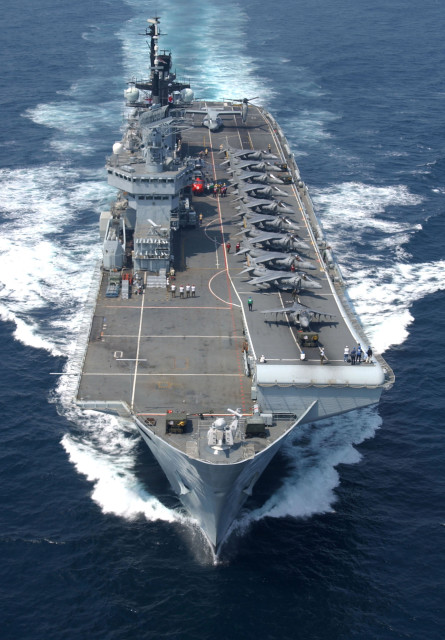 She arrived in the Falklands to relieve Invincible on August 28th, 1982 in a steam past. Returning to the United Kingdom, she was not formally commissioned into the fleet until March 20th, 1983.
After the Falklands War, she was deployed on Operation Southern Watch in Iraq, then Operation Deny Flight in Bosnia during the 1990s and Operation Palliser in Sierra Leone in 2000.
An extensive re-fit during 2002 prevented her from involvement in the 2003 Iraq War, but she was repaired in time to assist British citizens trapped by the 2006 Lebanon War.
Following the retirement of her fixed-wing British Aerospace Harrier II aircraft in 2010, Illustrious operated as one of two Royal Navy helicopter carriers.
By 2014, she was the oldest ship in the Royal Navy's active fleet (having 32 years of service) and will not be replaced until HMS Queen Elizabeth is commissioned in 2017.