The Security Service of Ukraine has released audio it claims features a Russian soldier complaining to his wife that the country's government and military have sent him and other soldiers "to slaughter" during the ongoing invasion of Ukraine.
The audio, which was uploaded to YouTube, begins with the unnamed Russian soldier saying, "Here, here, you know, they just send us to slaughter. It's not a smart way at all… You just go, go and they're waiting for you, waiting, expecting you… They've adjusted guns to these f**king trenches. You reach there, some point, and they're f**king watching you!"
The audio continues with the soldier telling his wife that the ability for the Ukrainian soldiers to launch long-range strikes means he and his comrades are unable to launch an effective counter-attack.
"At that, they just sit drinking coffee and press buttons – and just throw shells on you," he says. "Where do you shoot? Whom do you shoot? There's f***king no one. F**k knows, and here you're rushing around like an a**hole. So many of our tanks have been burned here, so many pieces of equipment, damn it.
"And our f**kheads can't even hit them," he continues. "They can't f***king locate them. Our f***king brainless brigade. Our army. These f**king a**hole commanders. Every day, people die here, just for f**king nothing."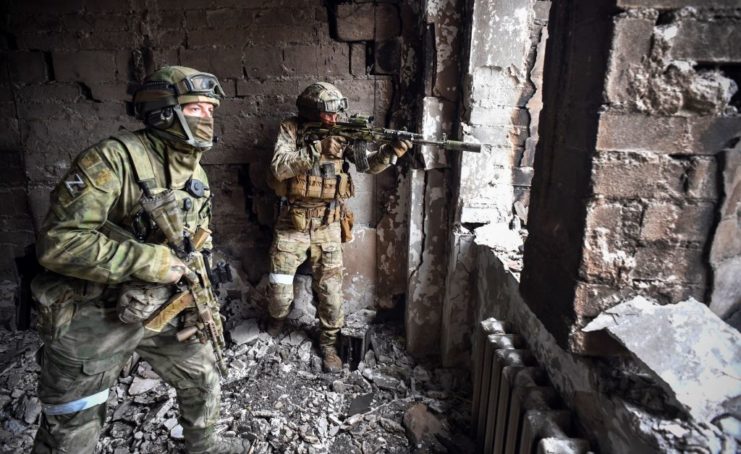 The soldier's wife then responds, saying he needs to fire back with a tank. However, he tells her that would be ineffective, as they're positioned too far away. "What the hell," he responds. "They start firing at you from three to four kilometers away. Where are you going to shoot from a tank?"
When asked whether his unit has the necessary equipment, the solider appears to talk negatively about his comrades, saying, "We don't have specialists, damn it. No specialists. They f**king fire. They've probably thrown 20 carriages of projectiles into f**king nothing."
It's there that the audio cuts out. It's currently unclear where the man was stationed in Ukraine or when the conversation between him and his wife took place.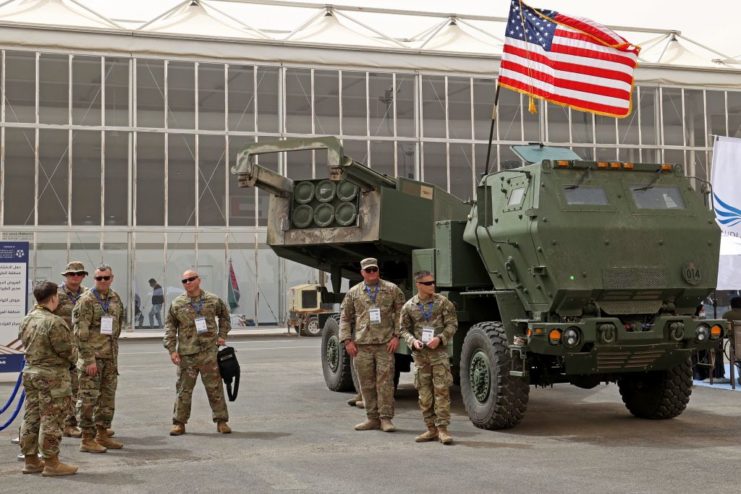 While the exact weapon being discussed in the released audio isn't known, the description provided by the man has led many to believe he's discussing one of the many long-range weapons Western powers have delivered to Ukraine. Among those are the US-supplied M142 High Mobility Artillery Rocket System (HIMARS) and the British M270 multiple-launch rocket system (MLRS).
Aside from using these weapons to attack the invading troops, Ukraine has also used them to inflict damage on Russian supply lines.
Russian concerns over Ukraine's supply of long-range weapons is so great that Defense Minister Sergei Shoigu recently ordered strikes on locations where they're believed to be housed. According to a statement released by the Russian Defense Ministry, he "instructed the commander to prioritize the defeat of long-range rocket and artillery weapons of the enemy with high-precision weapons" during a meeting with the military Vostok group.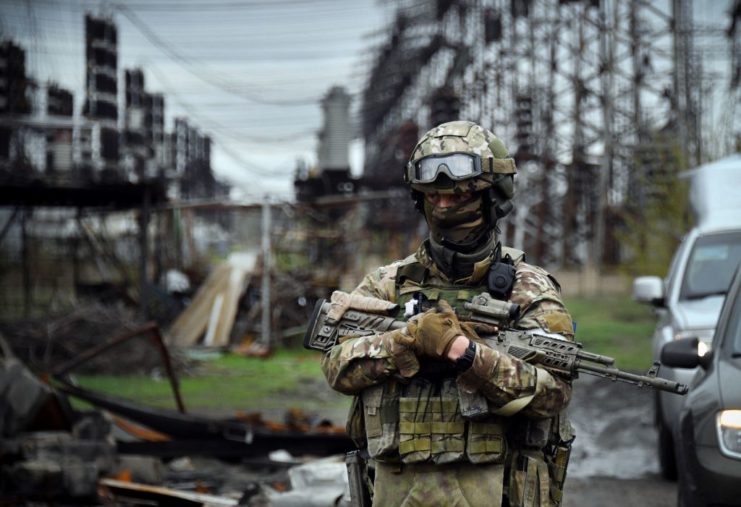 More from us: Russia's War on Ukraine is Emphasizing the Need for Military Powers to Adapt to the Changing Face of Conflict
This isn't the first time Ukrainian officials and the media have captured Russian transmissions. Over the course of the Russo-Ukrainian War, audio has been obtain, which features Russian soldiers discussing the killing of civilians and Ukrainian troops.