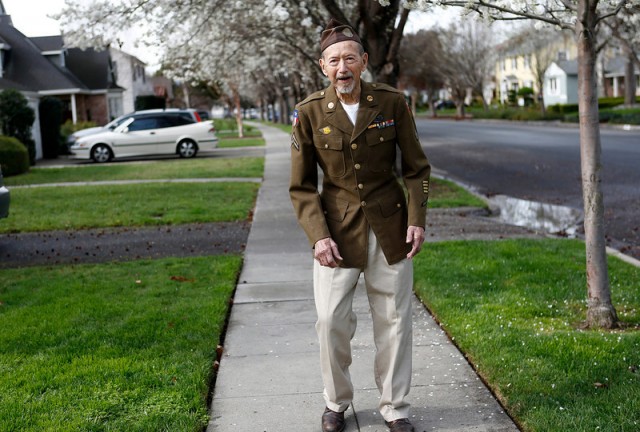 Runners in San Jose, California participated in an annual race that benefits military veterans were already working for the cause and giving back to their community—but they did something unexpected and very heart-warming. They paused in the middle of their event and shook hands with a veteran cheering on the sidelines.
NBC News reported the runners all stopped and shook the hand of Joe Bell, 95, who stood at the sidelines. Mr. Bell was dressed in full uniform. A local reporter grabbed her camera and began filming when she saw what was happening.
As a follow up to that story, The Mercury News reports that Mr. Bell will be honored with his very own baseball trading card.
The trading card will feature Mr. Bell's from his war days and it will be included in a commemorative set as a part of the San Jose Giant's military appreciation day on April 13th.
"Obviously Joe Bell captured not only the heart of San Jose but the country," said San Jose Giants' spokeswoman Juliana Paoli. "We want to honor American heroes. It's a way for us to show them our gratitude."
https://youtube.com/watch?v=dp_OiWVcq1Y