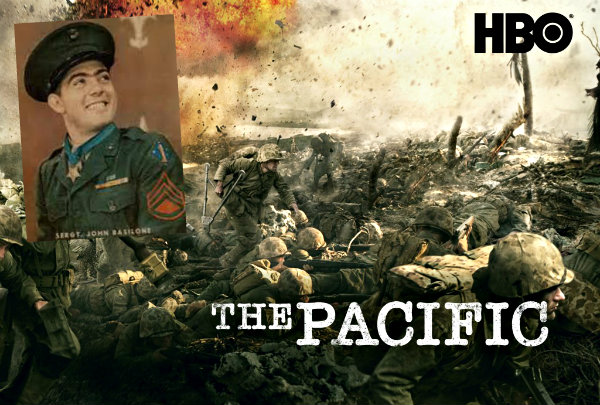 Gunnery Sergeant John Basilone is one of what has come to be known as the "Greatest Generation", the group of men and women who went on to change the course of history. His memory lives on in his small hometown, the Borough of Raritan in New Jersey and his legacy made known to the world through HBO's 2010-TV miniseries The Pacific.
A bridge, a playing field, a street and a library room…there are the places named after local hero John Basilone in his hometown, New Jersey's Borough of Raritan. These places just go to show how locals are proud of this man who was once one of their own.
Gunnery Sergeant John Basilone was one of the three Marines who were featured in the HBO miniseries, The Pacific, which was released way back in 2010. Viewed as a companion to the equally popular series Band of Brothers, The Pacific focused on the lives of the three Marines [Robert Leckie and Eugene Sledge together with John Basilone] who were assigned in the various units in the 1st Marine Division and who all fought in WWII's Pacific Theater.
John Basilone was the son of Italian immigrants and had nine siblings. Displaying great and exceptional courage in one of the most gruesome battles of WWII, the Battle of Guadalcanal, he became a national hero.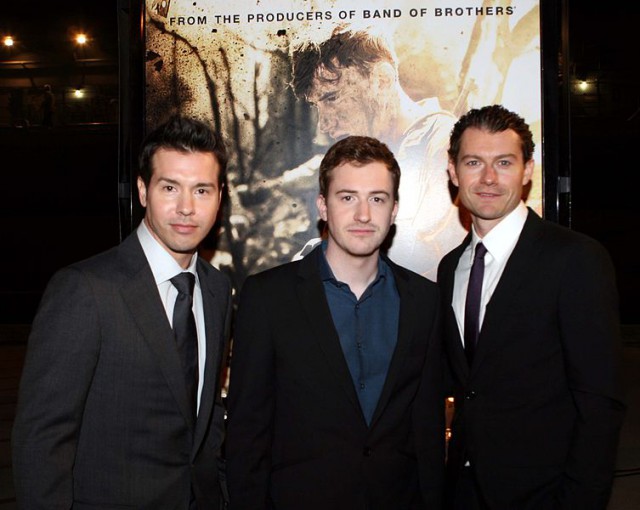 In the said battle, the John Basilone killed thirty-eight enemy fighters single-handedly. When his daring exploit was made known, he was called back home where he became an instant celebrity. Because of this status, the US government decided to make him the "image model" of war bond selling.
During the said war bond tour, John Basilone was forced to face cameras in place of combating enemy soldiers to which he said in an interview was a lot tougher than going on a face-off with the Japs.
Having had enough of the limelight, John Basilone voluntarily went back to the Pacific war theater and found himself on the sands of Iwo Jima. Here, barely two hours after he landed on the island together with the machine gun squad he was heading, John Basilone was killed. He was only 28 years old at the time of his death.
When HBO's The Pacific was screened in his hometown, it went beyond informing those who did not know about him that the John Basilone in the street, the field, the bridge and the library room was more than a name — once, he was all blood and flesh, one of the many lives sacrificed during the Second World War.
Veterans, both of old and new wars, went teary-eyed, moved by his courage and dedication to his duty and his country.
Gunnery Sergeant John Basilone is the only WWII Marine to receive both the Navy Cross and the Medal of Honor.