Available Digitally on June 9th
Synopsis:
The 93rd Bomb Group was arguably most decorated, most traveled and most effective bomb group of WWII. Helping to cripple Hitler's Europe from the air, they executed some of the most daring bombing raids in the war.
Along with the group's rich history, sons, daughters and grandchildren travel to England and explore the 93rd's long forgotten airbase – Hardwick.
Watch The Official Trailer Below: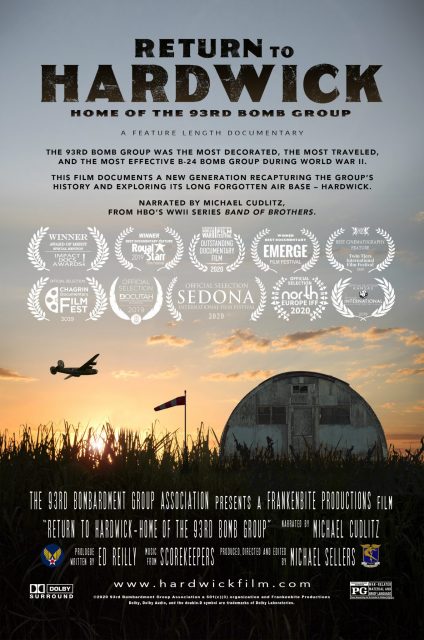 Filmmaker Michael Sellers, narrator Michael Cudlitz and select documentary subjects are available for interviews.
Directed by: Michael Sellers
Narrated by: Michael Cudlitz (Band of Brothers, The Walking Dead)