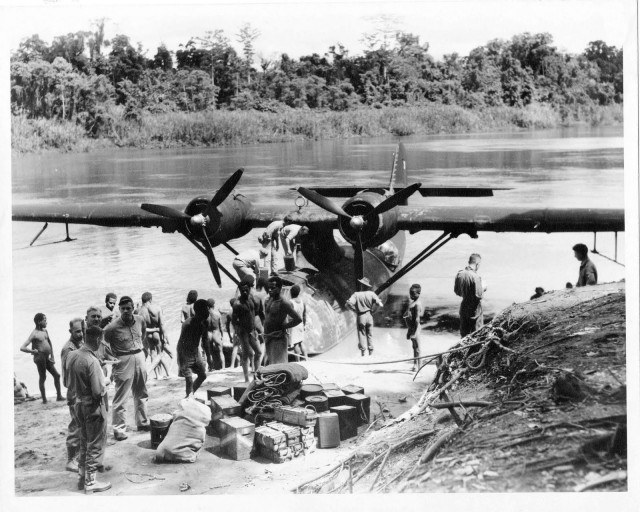 The commanding officer of the New Zealand Navy's HMS Wellington, Lt. Commander Graham MacLean, along with Kathryn Pemberton and Brain Jones, left for New Zealand's  Subantarctic Islands. They have a variety of equipment to repair a World War II coastwatcher base.
Their objective is to restore the base, which is New Zealand's last remaining WWII coastwatcher base. They are expected to finish this task before the Anzac Day celebrations. In Australia and New Zealand, Anzac Day marks the anniversary of the first battle Australia and New Zealand participated in, during the First World War.
Recently, a group of Department of Conservation (DOC) rangers was transported to Ranui, in the Auckland Islands. Their job is to make sure that the base is completely weatherproof.
The son of New Zealand's last surviving coastwatcher from Ranui was also on board. Brian Jones was very proud and happy to represent his father on this journey. He said he felt honoured to get an opportunity like this. Jones said he promised his father to bring back a lot of photographs from the island. His father, now 91, could not join him on this three-week journey, because of his age and poor health. He was advised to stay home and avoid any travelling.
One of the DOC rangers, Kathryn Pemberton, appreciated the navy's role in this project and said that every year the navy provides the support needed to transport teams of DOC rangers to New Zealand's  Subantarctic Islands. The tasks the teams perform on these islands were only possible due to the navy's support. She said it was not an easy task to take a boat with people and equipment to the islands, and that it was only made possible as a result of collaborative efforts of the DOC and the navy. She continued shedding some light on the tasks they are performing on islands, with their six tons of equipment. Their major goal is to re-pile and re-roof the coastwatcher base, the Stuff.co.nz reports.
The team hope to finish their duties and restore the site in time for the Anzac Day celebrations. They are hoping to complete the process of restoring a lookout, on an island south of the Auckland Islands, called Tagua. This lookout is, according to DOC rangers, three-quarters complete.
Stephen Horn, who is the project manager for Antipodes Island Eradication at DOC, has prepared a team of experts to conduct research into population studies of pests on the islands. He said that the aim of his team is to conduct a thorough eradication of cats, pigs and mice from the islands. But he said they lack adequate funding for such a huge project.