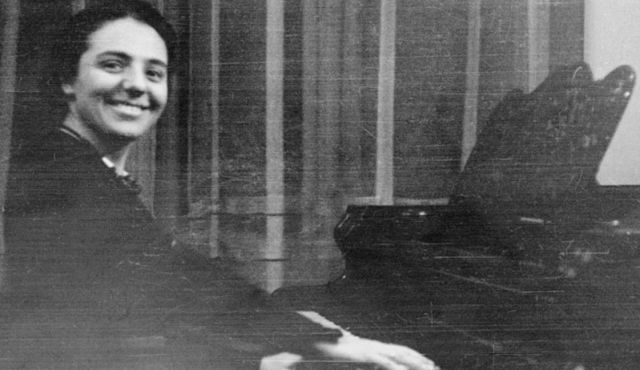 The survivor of the Holocaust (the oldest identified, in any case) passed away on February 23, 2014, at the age of 110. The death of Alice Herz-Sommer serves as a reminder that the generation which witnessed and served under the Second World War is passing into history. Her passing occurred just shortly before she was to be recognized at the Academy Awards for The Lady in Number 6: Music Saved My Life, a documentary on her struggles in the Nazi internment camp.
The concentration camp at Terezin, where Herz-Sommer was sent with her husband and her son, was somewhat unique in that it actually put on staged concerts for its prisoners. The aged Holocaust survivor was unique herself, in that she and her family were among relatively few who did not either meet their death at Terezin or at Auschwitz, where over half of Terezin's prisoners were moved. She was known for her high spirits at the camp, spirits aided by her ability to share music with the other internees.
Herz-Sommer had been playing the piano since the age of 5. A very cultured woman, she maintained a friendship with writer Franz Kafka. She was able to share her culture with other survivors of the Holocaust, who recalled that Herz-Sommer had kept their hopes alive by bringing them to earlier and more peaceful times in their lives through her stories and, most of all, her music.
While Kafka had told her of the despair of raising children in what he considered to be a bleak and unforgiving world, Herz-Sommer's spirits largely came from her joy at being a mother. Although her own mother was lost during the war, and Herz-Sommer was never to learn the location of her death, she never had to suffer through the pain of being parted from her own child. It was after her mother's transportation to another camp to be exterminated that Herz-Sommer especially started to escape into music, in particular that of Chopin.
Even the Nazi soldiers, often considered the villains of the Holocaust, were touched by her music. While still living in her small home in Prague, one such soldier told her before she was removed to the camp that he would miss hearing her play every day. This helped the survivor's world view greatly, enabling her to see the human side of all she encountered. Her son was able to lend to the camp's musical escape as well, having performed in an opera called Brundibar which the camp performed over fifty times while he and his mother were interned, The Big Story reports.
The incredibly gifted and uplifting Holocaust survivor is said to have been quite modest, as well. Those who knew her have proclaimed that she would not likely understand why people would choose to write about her life and death, as she did not see herself as being any more unique than anyone else. Still, due to her lengthy period of life, as well as her notably high spirits to the very end, Alice Herz-Sommer defines the word "survivor" in every way possible. As one of the last witnesses to the unique circumstances of the Holocaust, her life will undoubtedly be researched heavily following her death in an effort to gain more insight as to what life during and after WWII was like for its many victims.
//