A return to World War II-style meat rationing? That's the idea suggested by writer and activist Donnachadh McCarthy.
Why does he want it? To help the environment and get post-lockdown Britain back on its feet. McCarthy is part of the Extinction Rebellion movement.
Reports state the government is considering a 40% carbon emissions tax on the food industry. For McCarthy the move will only benefit those with deep pockets. He believes rationing is a "fair way" of reducing emissions that enables access to meat for all.
Speaking on talkRADIO, McCarthy raised a few eyebrows with his comments. According to the Express, host Cristo Foufas "looked at the columnist with his jaw-dropped".
Independent columnist Donnachadh McCarthy wants to bring back World War 2 style rationing for meat to save the environment.

"This is how much meat you're allowed each year and there's your ration".@cristo_radio pic.twitter.com/TD97xXGj5Z

— talkRADIO (@talkRADIO) February 5, 2021
Rationing was first introduced at the start of 1940. The Imperial War Museum website writes: "Basic foodstuffs such as sugar, meat, fats, bacon and cheese were directly rationed by an allowance of coupons."
Responsibility for implementing the plan lay with the Ministry of Food. A points system was used for consumables like cereals and tinned goods. Points per household were worked out along the lines of "availability and consumer demand."
As the Museum notes, shopping was far from the click and collect business seen today. People had to visit several different establishments for their various items. Registration was a requirement at certain places, otherwise shoppers couldn't access much-needed supplies.
McCarthy's view follows on from remarks by Tony Danker, Director of the CBI (Confederation of British Industry). He wants authorities to "mimic the postwar recovery programme of 1945". (The Express) During this period of renewal Prime Minister Clement Attlee expanded ideas such as the welfare state.
Whatever their political direction, many governments agree that climate change is a growing threat. This isn't the first time McCarthy has talked about food-based carbon emissions. Writing in The Independent last year, he stated "nearly 50 per cent of all UK agriculture emissions" came from beef and dairy. He advocated "eliminating subsidies and encouraging people to switch to plant-based diets" as key to tackling the issue.
Extinction Rebellion have come to prominence via high profile campaigns and their accompanying actions. Blocking roads led to inconvenience and annoyance for urban dwellers. However the movement also received support, some if it from celebrities such as Emma Thompson.
Less popular were attempts to delay public transport in late 2019. Protesters set up shop on top of Tubes. The crowd reacted violently, dragging the individuals off and attacking them.
The group also made headlines on last year's Remembrance Day. As reported by Sky News, a banner reading "Honour Their Sacrifice, Climate Change Means War" was revealed at the Cenotaph in London.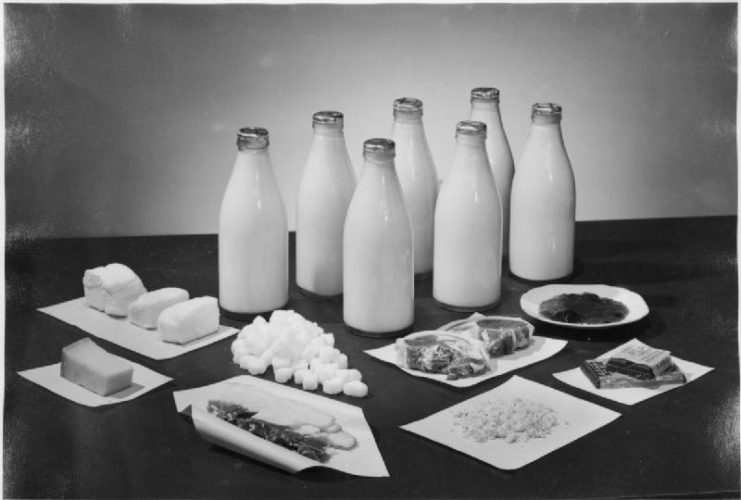 Then veteran Donald Bell hung a wreath with the message "Act Now". The protest was widely seen as disrespectful, though Extinction Rebellion believe the action was necessary.
Quoted by Sky, the Royal British Legion commented: "we believe the Poppy Appeal is a time for remembrance, and not for political protest." That said, they respected the right of the group to make a statement.
Bell said as a veteran himself the wreath hanging was "not an easy decision for me to make".
When rationing finally came to an end it was 1954. The last food item released from the scheme was meat, writes the Imperial War Museum.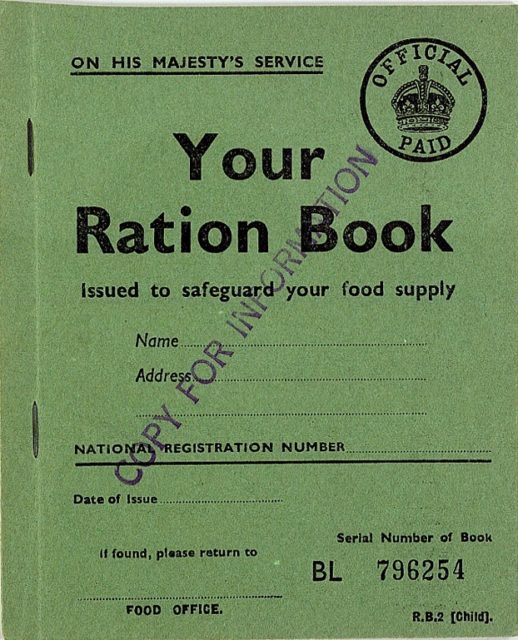 The talkRADIO Twitter post concerning Donnachadh McCarthy's interview received a mixed response. Some refer to a possible black market, a situation that also occurred in wartime and which was covered in 1970s sitcom favorite 'Dad's Army'.
Others believe the suggestion is on the fruity side, rather than anything meat-related!
Dramatic situations often call for dramatic solutions. With the country caught up in pandemic protection over the past year, some are looking to the past for inspiration.
Another Article From Us: Iwo Jima Veteran Elwood "Woody" Hughes Passes at 95
Will rationing make a comeback in Britain? It doesn't seem likely. But in an ever-changing world "the new normal" is constantly correcting itself…