The launch of the PT-305, which will take passengers at $350 a pop, is set for March 25, 2017. The motor torpedo boat, nicknamed U.S.S. Sudden Jerk, is expected to be in the waters of Lake Pontchartrain, 22 miles from New Orleans, in December.
On November 25 the historic boat was moved outside the National World War II Museum in New Orleans.  The next day, resting in a cradle, it was placed atop self-propelled modular transport to begin the one-mile trip to the Mississippi River, part of the route to the lake.
It was an astounding event to witness.  It appeared to be easy, Watson said of the team who shepherded PT-305 as it slowly crept through streets and navigated corners.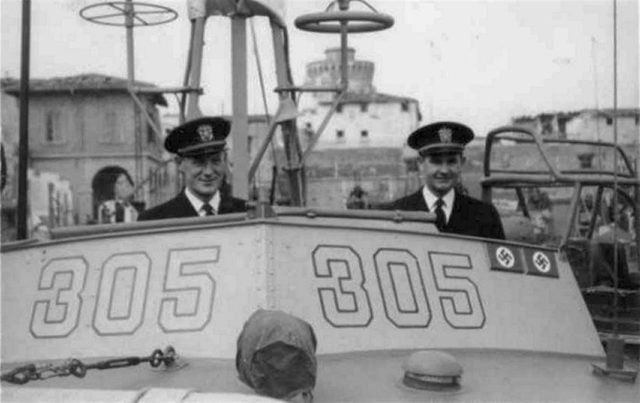 This is a big event for them, but particularly to the men and women who for ten years worked very hard to restore the historic boat, said Stephen Watson, museum executive vice-president.
PT-305 operated in the Mediterranean along the Southern French and Northern Italian coasts completing 77 operations and patrols, participated in 11 separate actions and sank in its 14-month deployment, three German ships.
After the war, it fulfilled various civilian roles: as a fishing charter, oyster fisher, and a tour boat in New York Harbor. Deteriorating, the boat was snapped up in 2007 by the New Orleans Museum, and restoration work began that totaled more than 100,000 hours.
On Saturday, it arrived in the Port of New Orleans, was put onto a barge for the down-river trip, and was now pointed in the other direction via canals for the lake.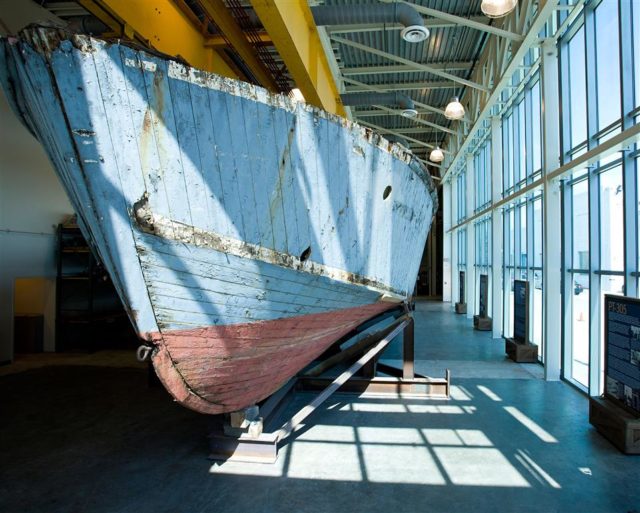 A five-person crew operates the boat, and there seems no shortage of personnel.  Watson said there's an ample supply of volunteers who can be called upon. The coast guard will ensure the vessel is operable and safe.  PT-305, when not on the water, will be permanently stored in a building under construction, part of a re-development program to restore the lake's shores after Hurricane Katrina, Fox News reported.
Restoring the vessel, as with most restoration projects, is designed to make history accessible today with authenticity and attention to detail, Watson said during an earlier interview.
Read more on the official website for information about the launch itself.