Project '44 – Have you ever wanted to explore the battlefields of Second World War Europe from the comfort of your own home? Or maybe you wanted to find out where your relative was on a particular day. Now you can with Project '44: The Road to Liberation.
Project '44 is a free online web map that covers the European Theatre of Operations from the DDay landings in June 1944 to Victory in Europe in May 1945.
For more than 2.5 years, the Canadian Research and Mapping Association has been working meticulously to map out the Allied and German positions covering more than 350 days of combat.
Using original copies of 12th and 21st Army Group situation maps, over 58,000 Allied and German unit positions have been mapped out from the Army Group to Division level.
With the aid of more then 200,000 pages of war diaries, 26,000 daily unit positions of the First Canadian Army have been mapped from the Division down to Battalion level.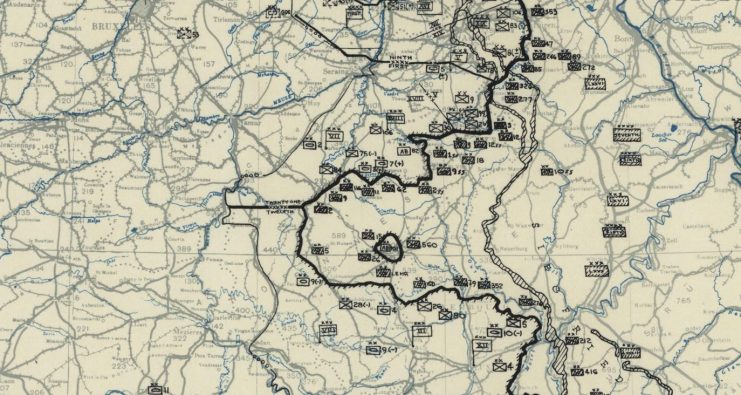 What makes Project '44 so unique is the level of detail and dimensions to the web map. The public can explore any timeframe between June 1944 and May 1945 and can focus in on particular battles like Operation Market Garden, or the Battle of the Bulge.
With five unique basemaps, the public can explore original topographic maps, satellite imagery, and even a modern basemap of Europe.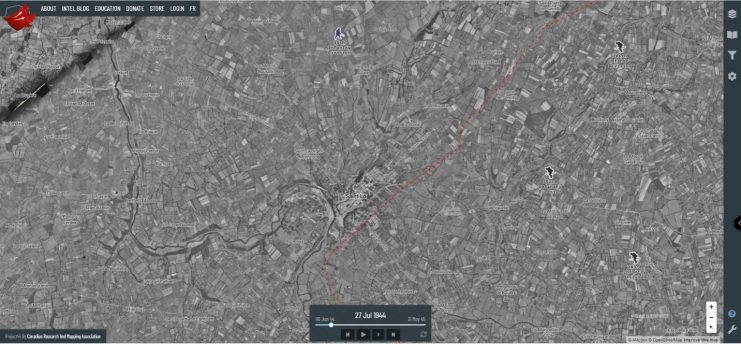 With the initial launch of Project '44, the webmap has a focus on the Canadian Army, with over 125 Battalions/Regiments mapped out and paired with over 5000 pages of war diaries. From the beginning of the project, the web map was designed to allow expansion.
We are actively growing the web map, and will be allowing partners and contributors to help map out Allied and German units at the Brigade/Regiment/Battalion level, and where possible even submit a unit war diary/daily operations log.
You can find out more by following our facebook page at facebook.com/canada1944 or join our discord channel at: Project'44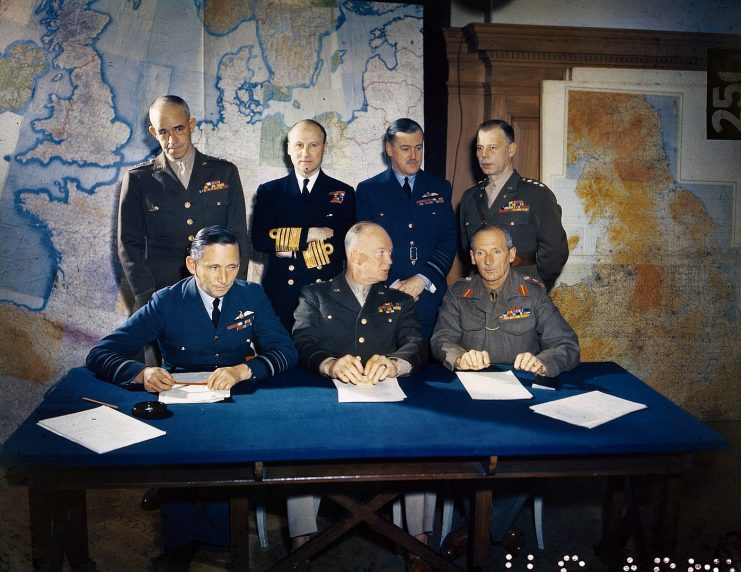 Project '44 is a continually growing online resource that was built and maintained by the Canadian Research and Mapping Association (CRMA), a not for profit based in Ottawa, in the province of Ontario, Canada.
Fantastic News: DDay Hero Kicks Covid-19 Into Touch
The CRMA is a world leader in the creation of historical digital content. If you are part of an organization that would like to know more you can contact our team at info@project44.ca.
By Nathan Kehler and Drew Hannen