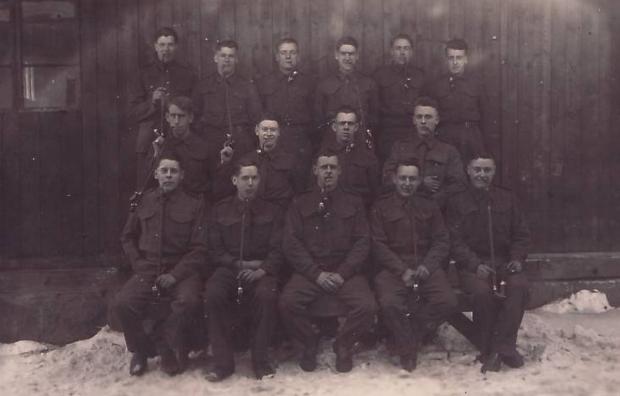 A teenager in Southern England has discovered a World War Two letter sent by a prisoner of war held in occupied Poland.
Nicole Williamson had bought a second-hand book from a charity shop near her home in Dorset. When she began to read the book she came across an old letter stuck within the pages.
The letter was obviously old since it was yellowing and tattered, but the writing is clearly readable and is accompanied by a photograph as well.
The letter dates from June 1942 with a stamp from the Nazi's Stalag VIIIb prisoner of war camp which was located in occupied Poland near Lamsdorf during the war. The camp was home to thousands of prisoners of war right up until 1945.
The letter is from Rifleman G Jenner and was sent to Mrs Guy in Milton Abbas, which is a town in the north of Dorset county. It is thought that Mrs Guy was a family member of Mr Jenner, but it is not thought to be his mother since he states in the letter that his mother has told him that Mrs Guy is doing well.
Nicole said that she was shocked when she found the letter because of its age and importance to the people it belonged to. She is now urgently looking to return the letter to its rightful owner and is trying to track down either Mrs Guy or Mr Jenner, or their family members.
Stalag VIIIb was originally a prisoner of war camp built during World War One. When World War Two began the Nazis renovated the old buildings and created a new prison camp that could house thousands of prisoners.
Because of its location the prison started to hold Polish soldiers from 1939 onwards. But as the war progressed prisoners from Britain, France, Australia, Canada, Soviet Union and many other Allied nations were imprisoned at the camp, the Dorset Echo reports.
As Soviet troops advanced westwards at the beginning of 1945 the Nazis began to move prisoners out of the camps and made them take part in the 'Death March' which saw thousands of prisoners March west across Germany. Thousands died in the terrible freezing conditions.
The camp was finally liberated by Soviet troops in March 1945. The camp was then used by Soviet forces to house captured German soldiers and German civilians.