A young naval recruit's postcard has reached its destination… nearly 78 years late!
18 year old Bill Caldwell from Liverpool was sent down to HMS Raleigh in Cornwall for training. Naturally he wanted to let his family know how he was doing.
"I did not think it would be like this," he wrote to his Uncle Fred, "you don't get much time for yourself do you but I like it alright."
The card, in good condition and bearing an image of his location on the front, went in the postbox never to be seen again – till now.
"Although both Bill and Fred have since died, a living relative, Jack Elomaa, now lives at the address in Aigburth and received the correspondence" the Liverpool Echo reported.
Bill's daughters Elizabeth and Jane – 2 of 6 children – heard through a cousin. In true 21st century style, word of the far-from-express delivery landed via Whatsapp.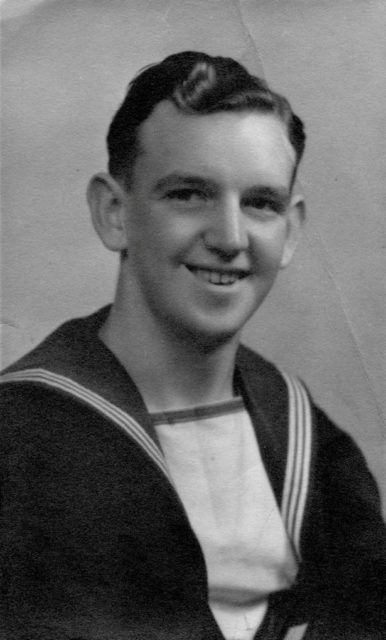 Quoted by the Daily Mail, Elizabeth said her father "loved to tell stories but he didn't write. My mum wrote letters and postcards but Dad never wrote." She added: "To actually see his handwriting was beautiful."
Why was it so late? Jokes about an inefficient postal service are easy to throw around. However the explanation is more practical. BBC News quotes a spokesperson for Royal Mail who thinks it "likely it was put back into the postal system by someone recently".
Penned during his first week of training, the card offers a precious insight into a young man's mindset. Bill Caldwell was reportedly so keen to enlist that he tried to do so at 15, say BBC News.
He would have spent 19 weeks at HMS Raleigh in 1943. Following this, he worked as a minesweeper – one of the most crucial jobs of the D-Day Landings. Bill was also at Nagasaki in Japan, where atomic bombs were detonated by the USA in 1945.
He made it back from the war as an Able Seaman with 4 medals on his chest. He then settled into civilian life as a plumber. The Caldwells relocated to Somerset in 1964, according to the Mail.
Bill passed away in 1996. The delivery has reconnected branches of the family, making it an unexpected but touching tribute to this much-loved individual.
As reported by the Echo and other outlets, 17 year old granddaughter Fiona 'Fi' Braidwood lost her life in a car crash back in 2016. With the anniversary coming up, the card is more meaningful than ever.
Charity FEES Fund was established to help children and young people enjoy much-needed extra-curricular activity.
While men like Bill were out fighting the enemy overseas, things weren't exactly quiet for postal workers back home. The Post Office Home Guard was set up by the Postmaster General, so employees could play their part in the war effort.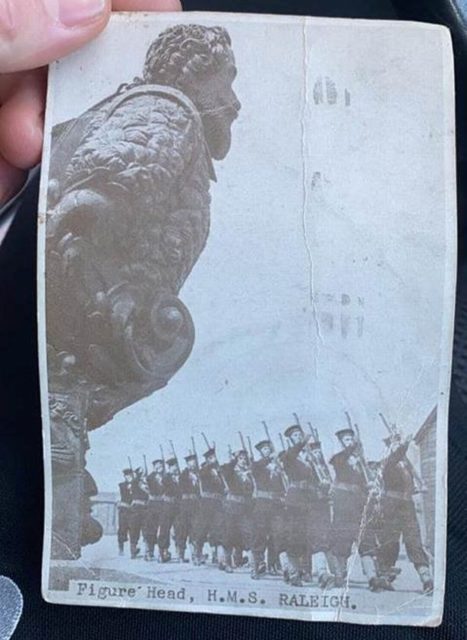 Like many who were either too aged or not capable of fighting in the main conflict, they worked regular jobs whilst preparing for a potential invasion.
One constant threat came from the skies. Battalions had to be on standby for German aircraft looking to destroy life on British shores.
The Postal Museum website features accounts of those on the ground. One of these people was AWB Mowbray, Dover's Head Postmaster. He took to the typewriter on a regular basis to record what was going on in local communities.
He describes "lone raiders swooping on the town and harbour". The planes would stop their engines so they couldn't be heard.
Mowbray refers to "the first intimation of their presence being the whistle of bombs". The enemy would try this alarming tactic up to 5 times a day.
Another Article From Us: New 'Call of Duty' Game Goes Back to WW2… But When?
Whether serving on the oceans of the Pacific or protecting towns, villages and harbors on the doorstep, everyone needed to pull together to defend the nation. Bill Caldwell's brief message to loved ones is just a piece of card. But it's a deeply personal and significant memento. Even if it did arrive a little late…