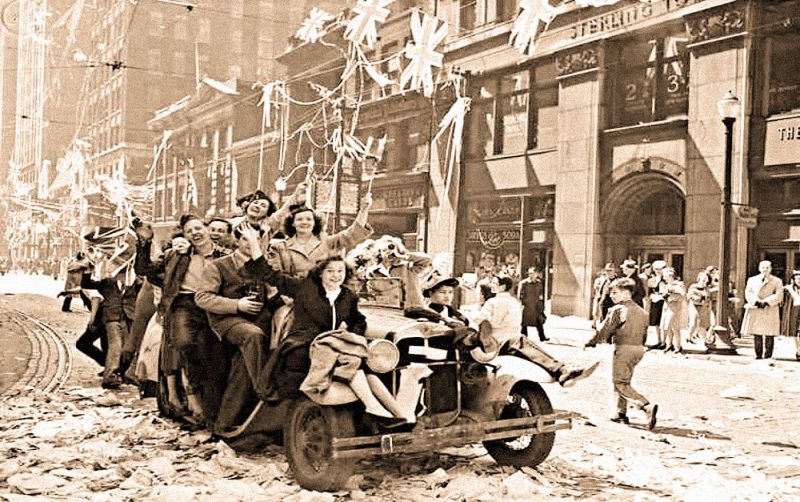 As this year marks the 70th year when peace finally reigned in Europe after six years of bloody war, here are a number of VE [Victory in Europe] Day events that will let you experience a "peace" of the action.
Trafalgar Square, St Paul's Cathedral and the Houses of Parliament
This event took place Friday until Sunday, May 8 to 10, in commemoration of the VE Day.
A VE Day photographs exhibit was held in Trafalgar Square throughout these three days and if you have missed it, then you can still catch up with the same display of photos at the City Hall until the 5th of June.
Part of the simultaneous VE celebration throughout the UK was the lighting of a beacon at the Tower of London and Trafalgar Square blazed bright all weekend with V-shaped lights reminiscent of how it was floodlit during the VE Day some 70 years in the past.
Finally, May 10 saw the Band of the Grenadier Guards play music from the 1940s. This went along with the parade of servicemen and women – past and present – along Whitehall coming from Westminster Abbey.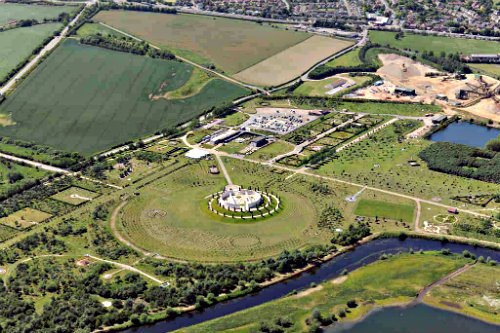 The National Arboretum, a living and breathing memorial for the Armed Forces and located in Alrewas, Staffordshire, is also an excellent place to visit for the VE Day commemorations. This sprawling 150-acre site contains about 50,000 trees which were planted way back in 1997 lending to it a tranquil feel, a perfect picture commemoration of the end of World War Two.
May 10 saw The National Arboretum celebrating VE Day with a vintage-style street party after a short memorial service.
Guided walks were also conducted and admission was free from 9 AM to 5 PM that day.
A Closer Look: VE Day [Manchester's Imperial War Museum North]
If you missed the first VE Day event, you can still get that "peace" of VE Day action through these other happenings.
For one, the Manchester's Imperial War Museum North is doing a 20-minute tour until May 17. The exhibit is entitled A Closer Look: VE Day and explores a very interesting slice of VE Day history including how children who were evacuated overseas because of the Second World War were affected by the said conflict as well as other personal accounts. Museum visitors can also peruse the personal message King George VI sent to all schoolchildren after the war ended.
Admission is free daily at the Manchester's Imperial War Museum North until May 17. Additionally, the institution offers extra tours on weekdays until May 22.
https://youtube.com/watch?v=4GhigCroMD8
VE Day Anniversary Air Show at Duxford in Suffolk
The Imperial War Museum in Duxford is going to hold a VE Day Anniversary Air Show this coming May 23 and 24. The air show is in honor of the Allied forces and the war planes they used during the Second World War which contributed greatly in Europe's victory against Nazi Germany.
Furthermore, accompanying the air show will be a 1940s-themed VE Day street party complete with buntings, music from the era and lots of food.
The museum encourages everyone who wishes to attend to book in advance to get ticket discounts [£24.75 for adults, £9 for kids under 15 and free admission for kids four years old and below].
The Imperial War Museum in Duxford is open from 8 AM to 6 PM with the air show starting at 2 PM until 5:30 PM.
[In lieu to this event, the Galloway Coach Travel is offering a day trip to the air show on May 24. Prices start from £45 with various selected locations across Suffolk.]
Imperial War Museum London's Fashion on the Ration
See for yourself how style survived and thrived during WWII in spite of all the strict rationing through this exhibit at the Imperial war Museum in London. Get to see the many textiles and uniforms prevalent in wartime Britain and be able to discover with your own eyes how people's creativity carried them through despite the era's deprivation and austerity measures.
The exhibit runs until August 31 of this year. Admission fee is £10 for adults and £5 for kids 15 years old and below.