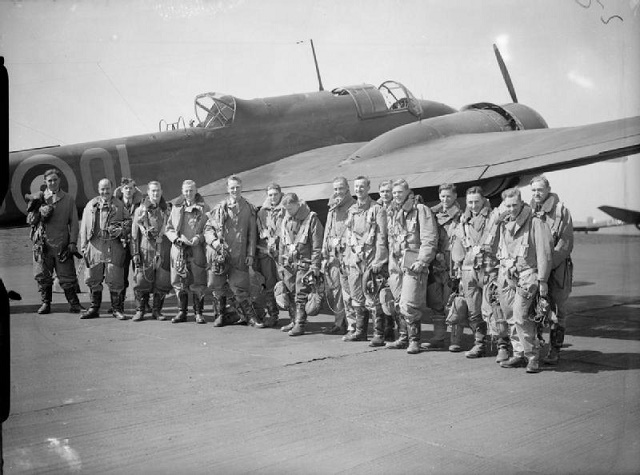 During the Second World War, members of the Pathfinder missions flew through dangerous air zones to fight the enemy in perilous battles. The participants in these operations now make a point of taking annual vacations to Cambridgeshire, where they are reunited for the sake of recalling old times, both the good and the bad. These year, former members of the Pathfinder missions gathered to watch the honorary flight of a Lancaster bomber.
These particular veterans were active in the penultimate year of the war, flying out of the Little Staughton air base. They flew both assault missions as well as reconnaissance missions. Almost two hundred of their ranks were killed as they bombed the enemy or simply located bombing targets for other squadrons. The Pathfinder missions flown by the group of veterans meeting yearly in Cambridgeshire took place almost seventy years ago, and it was this anniversary that was marked by the flight of a Lancaster bomber over Little Staughton. The event was hosted by the All Saints' Church, who has a history of honoring these particular airmen.
The day after the flight of the Lancaster bomber, the veterans attended a solemn commemoration ceremony for both the veterans and their families. Many participants of the Pathfinder missions who died during the war have family members who have only begun learning about their heritage, so the ceremony continues to see new attendees every year. Even these family members, however, are growing in years and becoming scarce.
The veterans make a point of spreading education about the war wherever possible. Around the time of their annual meetings, they are often invited to schools (generally the Kymbrook Lower School in Keysoe) where they share their former lives flying the Pathfinder missions. Students are able to ask questions and learn about a major part of history from those who have had first-hand experience with it. Given the dwindling number of veterans available for such assemblies, this is not an opportunity they will have for much longer, the Cambridge News reports.
The Pathfinder missions may have included numerous bomb raids, but the more reconnaissance based operations were vital to the work of other squadrons. Despite only slightly more than a year of service, these dedicated veterans won over one hundred and fifty medals between them. Those who flew the Pathfinder missions were a highly decorated force, and they earned every single medal through hard work, courage, and a willingness to sacrifice. Their dedication to continuing their yearly meetings shows that they also possessed a great deal of camaraderie.