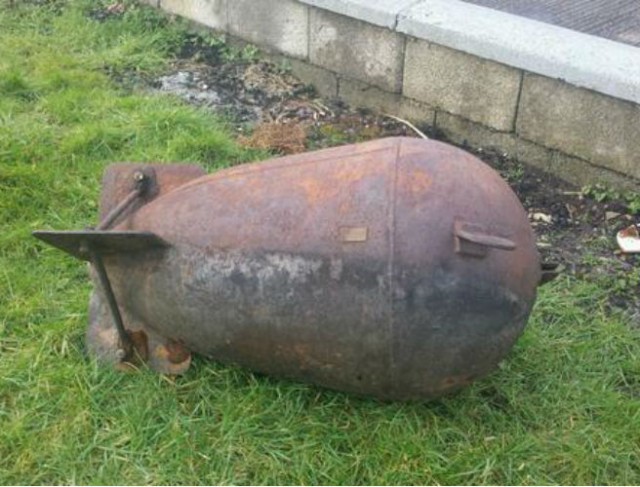 The paravene, an underwater mine-sweeping device that was used in the Second World War by the British Army, has washed on the shores of Lake Shammer.
The weapon was in Shammer lack outside of Kilkelly village in County Mayo for a number of years and has been untouched.
Anthony Freeman found the device a few years from the lake after it was dislodged from the water. He decided to bring it home to inspect the device. His daughter, Annette freeman, looked up the markings online and when they discovered that they could still be viable, they became worried.
Annette posted a photo of the paravane on Twitter. Irish Times security analyst, Tom Clonan commented, "It's really important that you contact emergency services and refer them to the Defense Forces Ordnance Disposal. If in doubt-999". The family immediately contacted the relevant authorities.
On the morning of February 18th, News Talk reported Mr. Freeman visited Swinford Gardai station, they then informed the Defense Forces and later today members of the Army will visit Mayo to investigate the device.
The paravane was developed in 1914 by Commander Usborne and Lieutenant Burney, financed by Sir George White, founder of the Bristol Aeroplane Company.
Mr. Freeman is hoping that he'll be able to keep his discovery, as it has been on the family's lake since he and his wife can remember. He is also curious to find out more about the type of weapon it is and how it ended up in Shammer Lake.
It was attached to a wire so maybe there is more to be revealed about its origin underwater.