SO FAR IN our news we've resisted writing about D-Day Airborne relics largely as they seem to be well covered everywhere else.
We've all seen the Hollywood portrayals of the beach landings in Saving Private Ryan and Band of Brothers and go to any military event and there seems to be no shortage of enthusiastic re-enactors dressed as WW2 Airborne troops.
Reproductions of Airborne gear are easy to come by and the threat of paying a lot of money for a highly deceptive reproduction dilutes the appeal of collecting original artifacts. The original after all is the one that can 'talk'.
But dig a little deeper into the role of each piece of equipment and think about what the soldiers experienced during D-Day and you can understand the appeal of collecting this niche.
There is little comfort on the battlefield, but one thing the D-Day Airborne troops could take comfort in was the amount of personal gear the US Army loaded them with.
In a 1944 edition of 'Stars and Stripes' newspaper, it ran an article, 'U.S. Chutist kit amazes Germans' and goes on to describe how a German radio broadcast described the Airborne troop's gear as 'luxury kit'. And no wonder.
Each item of equipment could prove a life-saver in the combat zone – a comforting thought when you are one of the 13,000 American soldiers dropped behind enemy lines to take on the German forces.
But compared to the modern combat equipment and gadgetry, the tools D-Day Airborne troops had were archaic.
Collecting them is not just a study of the personal combat experiences of the D-Day soldier, but also a study in how modern day Special Ops and Tactical equipment evolved.
Collecting this niche is however expensive. Surviving examples of WW2 equipment from notable Airborne divisions like the 101st 'Screaming Eagles' featured in the Band of Brothers TV mini-series are incredibly rare and when they do come up for sale they either change hands privately or are auctioned for large amounts of money.
Provenance is everything for D-Day relics, and understanding where the item has come from is just as important as knowing the identifying details of what you have.
With this in mind here are our top picks of D-Day US Paratrooper militaria.
1) M2 Airborne Helmet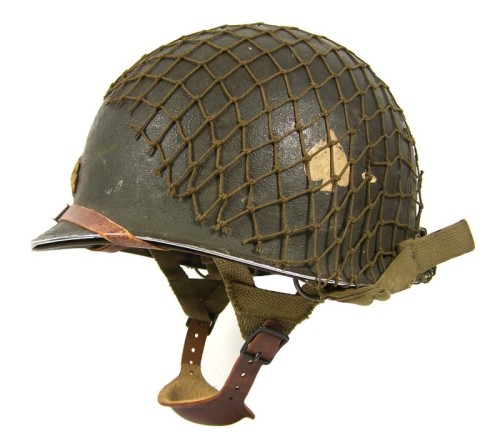 Using essentially the same M1 helmets as the rest of the US Army and Marine Corps, Airborne variations had modified liners and chin straps to prevent them separating during jumps.
Typically most Airborne troopers wore the M2 helmet during the period of the D-Day landings making it the most sought after.
The M2 featured 'fixed D bale' points for securing the chin strap to the shell. Chin straps were button fastened to the liner and included a cup to better secure to the wearer. Original M2 helmets are extremely rare.
Be wary of helmets with stencil painted shells, original painted insignia helmets are even rarer. An original 506th M2 helmet with markings, attribution and solid provenance sold for $50,000 at auction and without markings, they can still go for $10,000 upwards if the provenance is proven.
The collector is more likely to come across original M1-C helmets which were issued later in the war.
2) Cricket Lore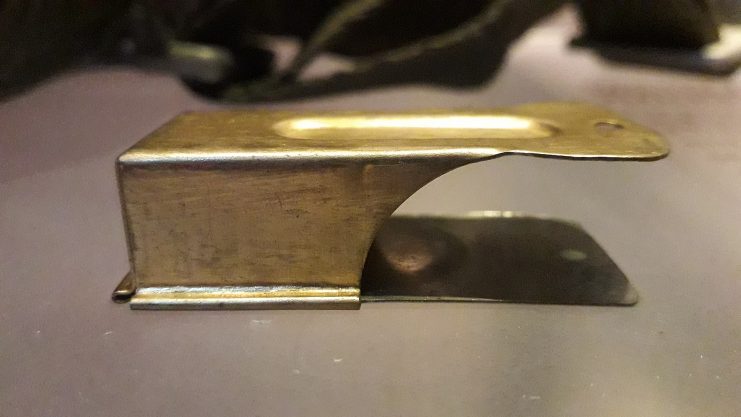 Essentially a tool to enable allied soldiers to safely identify each other in the dead of night, or amongst the hedgerows, bushes and walls of Normandy. If someone approached, the soldier clicked their cricket making the most harmless sound.
If the passer by clicked back, the soldier knew they were a friend. Originally a child's toy made by ACME Whistle Company here in England, the D-Day troopers were issued with a brass version.
3) M1A1 Carbine Folding Stock

The A1 version of the M1 Carbine was made for paratroopers. It is an air-cooled, gas-operated, clip-fed, and semi-automatic shoulder weapon with a pistol grip as well as a metal butt stock that folded neatly against the side of the gun.
It came with a bag that hung off the paratroopers belt as he jumped into the drop zone.
4) M3 Fighting Knife and Scabbard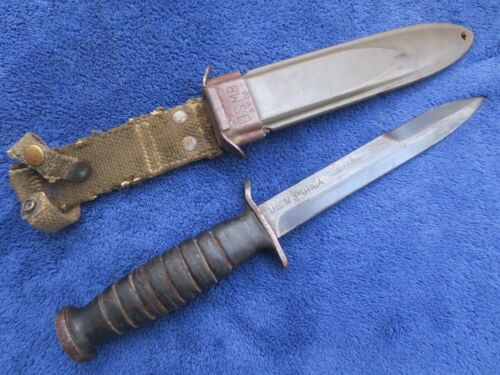 The M3 knife was issued to Airborne troopers as a fighting knife. Developed in 1943, the M3 knife was manufactured in large quantities.
The design consisted of a leather handle with multiple grooves applied at intervals. This featured allowed for better grip. The pommel is a metal, flat disc with a starburst pattern metal spike that attaches the pommel to the handle. The blade was double edge, stiletto type.
Paratroopers usually carried these strapped to their ankle with web straps cut from musette bags, and a leather lace at the bottom to secure to the boot.
Of course this is not an exhaustive list, just a list of items we think are some of the most collectable and icon from the D-Day operation.
Farewell to US 82nd AB James 'Maggie' Megellas
As with all of our picks, prices are a guide only and may vary and as with any militaria purchase, it is 'caveat emptor', buyer beware. Do your research, know what you are looking at and ask the right questions of the Seller.