Lawrence "Larry" Parry was playing a pickup game of football on his day off when he peered up into the sky and saw what seemed like an endless procession of airplanes descending in an attack formation.  It wasn't long after that he discovered that Pearl Harbour, which was just a few short miles away, had suffered a direct attack by Japanese forces.  It was December 7th, 1941.  Parry had been serving in the army as an army mechanic and had been stationed at Honolulu harbor at the time of the attack.
On orders from his commanding officer, Parry raced to the battleground and fell in line as the Japanese bombing unfolded.  His role in the defense was the delivery of ammunition to troops, and during the completion of his duties, he saw the U.S.S. Arizona endure an attack that would do enough damage to ensure that it would never leave the harbor.  It's still there today.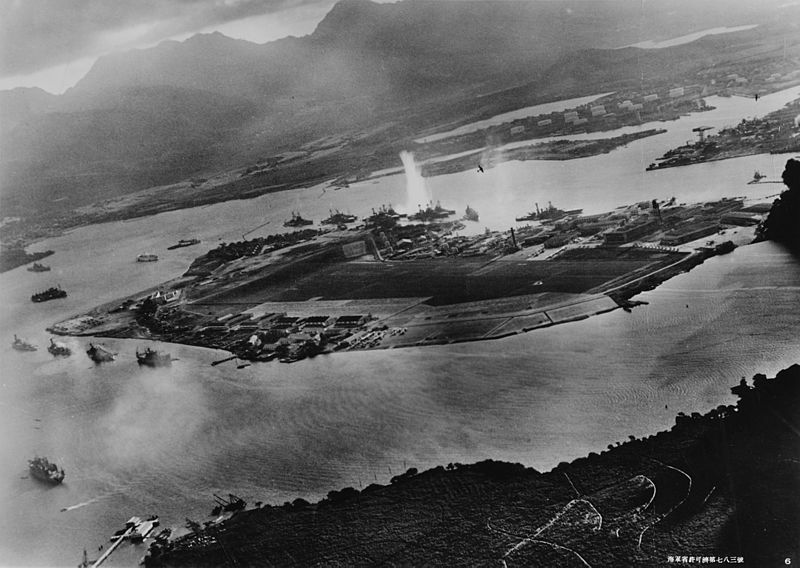 The first wave came and went at 7:48 a.m. Hawaiian time as more than three hundred planes launched a bombing campaign on the U.S fleet that was locked in port.  In the end, the U.S. Navy lost four battleships out of the eight stationed there, and the others sustained critical damage.  Another eight ships were severely damaged, and almost all of the 200 aircraft stationed at Pearl Harbor were completely destroyed.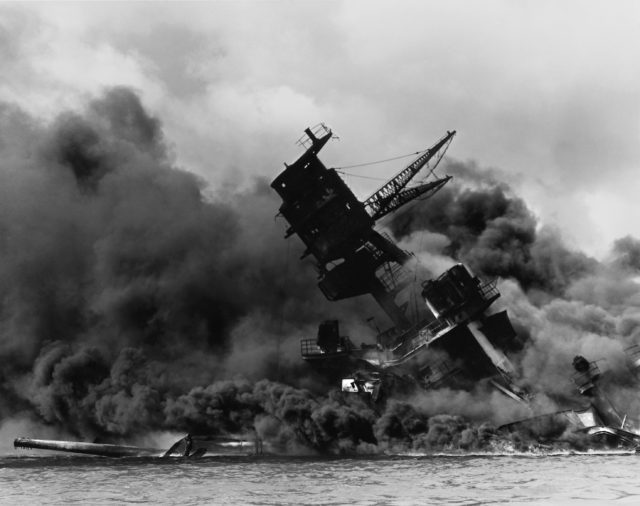 "What a mess," he said in 2004. "That beautiful fleet.  I looked down and I could see this one big battleship.  It was the U.S.S. Arizona. I just sat there and cried."
Called "a date which will live in infamy" by President Franklin Delano Roosevelt, the attack lasted for one hundred and ten minutes, killing in excess of 2,300 soldiers and 68 civilians, and led to the United States' declaration of war on Japan.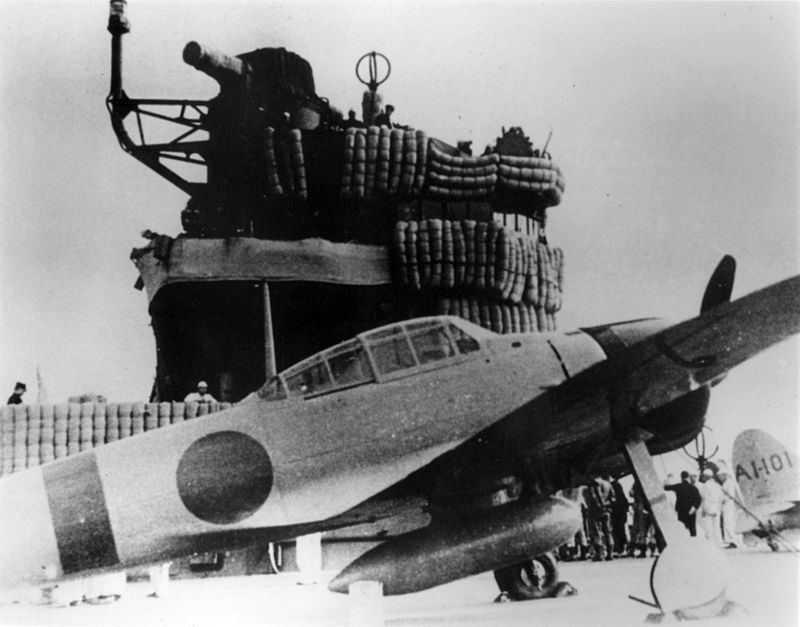 There was a time when both the military and civilian survivors counted well over 60,000 people, but by 2014, this number had depleted to around 2,000, and today the number is likely in the hundreds.
In his later years, Parry would often share his story as an ambassador with The Greatest Generation Foundation, a non-profit devoted to honoring veterans of the Second World War.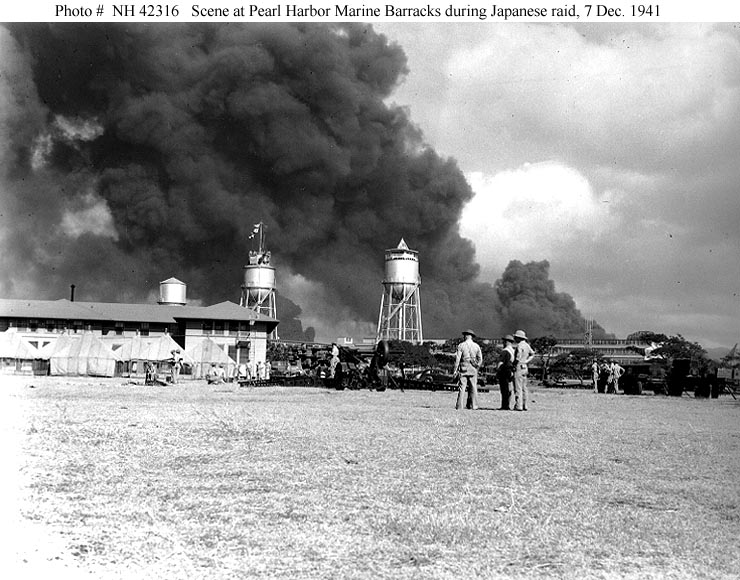 He returned to the deck of the U.S.S. Arizona, along with one hundred of his fellow survivors of the attack, in 2016 for the 75th anniversary of the attack.  In 2017, he joined fellow survivors of the Second World War in the Oval Office on National Pearl Harbour Remembrance Day, where they were honored by the President of the United States for their contributions to the war effort.  President Trump honored them for being the first men to fight back and responded to Parry's fervent wish that the United States rebuilds its army.
"Lawrence Parry carried ammunition to the gunners. In thinking about the lessons of Pearl Harbour, Larry said he hopes we can build up the military again.  We are building up the military beyond what you ever thought. It got depleted. You know what happened over the last quite long period of time, but not with us," Trump said.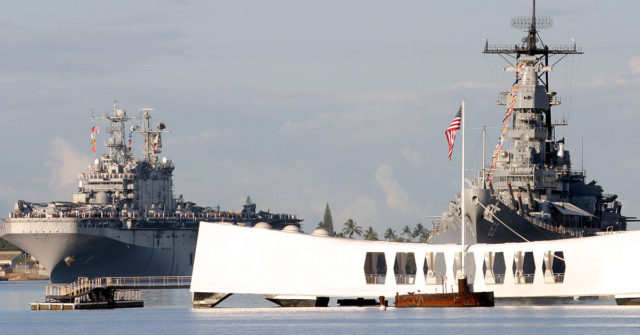 According to his family, Parry passed away peacefully in his sleep, while enjoying the sunlight on Saturday, May 5th, 2018.  He was 97.  Having been nominated prior to his death by Senator John DeFrancisco, Parry was posthumously inducted into the NewYork State Senate Veterans Hall of Fame.
He was predeceased by his son, Fred, who died in January at 67.  Fred was himself a decorated veteran of the Korean War, being awarded a Purple Heart for his own war efforts.
We hope you enjoy our content. We think it's important to keep war history alive. If you do too, please consider becoming a supporter. Thanks.
Become a Supporter