At around 7pm on Friday, May 27th, the vintage Republic P-47D Thunderbolt flown by Bill Gordon, 56, started experiencing engine trouble. Gordon broke away from the Curtiss P-40 Warhawk and the photo plane he was flying with and, according to news reports and witness accounts, circled the skies over the Hudson River, New York, and New Jersey for around 30 minutes.
The old warbird, which had taken two flights already that day, began to sputter, smoke started pouring from the engine and both the plane and Gordon crashed into the Hudson at 7:30pm.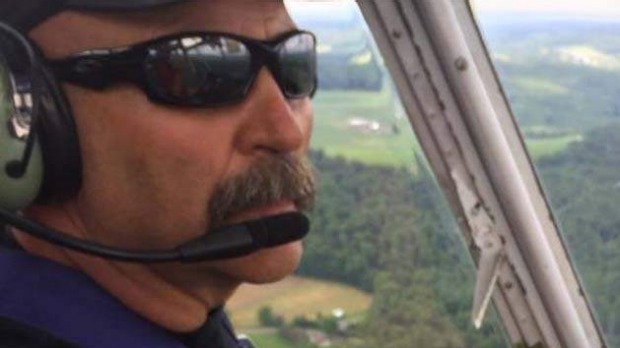 The American Airpower Museum in Farmingdale, NY is in mourning with the loss of their distinguished colleague. Gordon, who had moved to Key West, Florida where he was living before the fatal crash, was a long-time veteran of airshows and aerobatic performances and was the chief pilot at the Old Rhinebeck Aerodrome in Red Hook, New York for many years.
Over the course of his 25-year career as a pilot, Gordon flew the American Airpower Museum's P-47D Thunderbolt many times, as well as several other planes in their collection.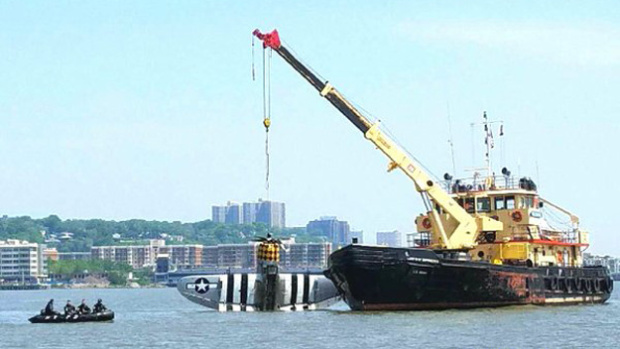 The Museum was celebrating the 75th anniversary of the P-47 Thunderbolt's birth to the skies. The first P-47 was flown on May 6th, 1941. The U.S. produced over 15,000 of this powerful single-engine fighter-bomber, which could weigh almost eight tons when fully loaded, between 1941 and 1945.
The Thunderbolt was equipped with four .50-caliber machine guns on each wing and could carry an explosive payload of up to 2,500 pounds. Used mostly by the U.S. Army Air Force, this plane was perfect for ground operation support but was also deadly powerful as a short- and medium-range escort fighter. With a top speed of 433 mph, the Thunderbolt helped gain air superiority over Nazi Germany in World War II and was the plane flown by top U.S. fighter ace for the European Theatre Francis S. Gabreski.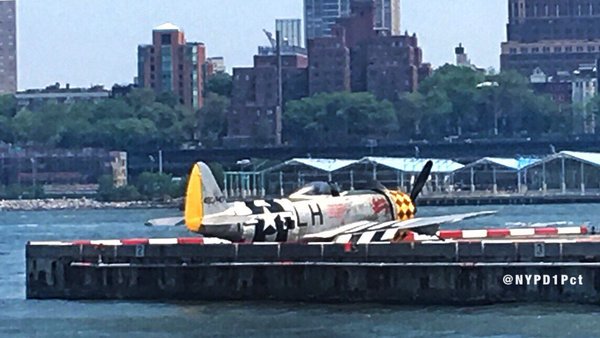 The Thunderbolt flown by Gordon is named "Jacky's Revenge" and according to Warbird Registry was given to the Yugoslavian Air Force and was later a derelict, recovered, returned to the U.S., and restored to airworthiness in the early 1990s. There are very few P-47s left across the world and only about 14 are airworthy.
Gordon's body was recovered from the Hudson by emergency divers three hours after the crash. The following day, May 28th, Jacky's Revenge was also pulled from the river by the New York Police Department with help from the Army Core of Engineers. The Thunderbolt will be inspected by the Federal Aviation Administration and the National Transportation Safety Board to determine the cause of the accident.
By Colin Fraser for War History Online
Final takeoff before crash
lafond66 watched this Republic P-47D "Thunderbolt" named Jacky's Revenge take off from Republic Airport (KFRG) at 7:04pm on May 27, 2016.
Crash caught on Camera
Sources: