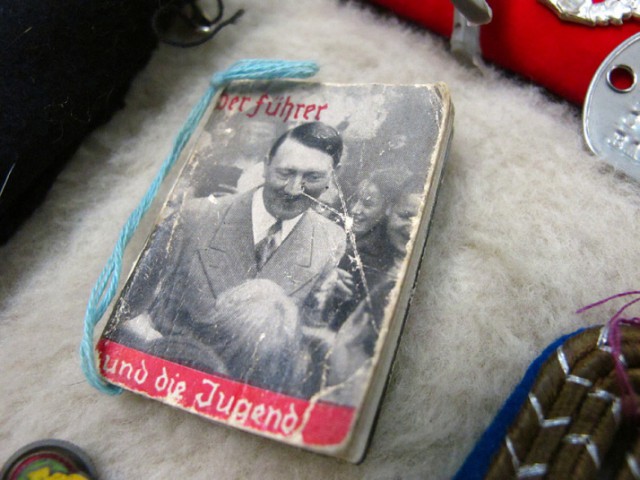 A private collection of Nazi paraphernalia used during the Nuremberg trials as evidence against members of the Nazi regime is going to be put up for sale by auction.  There are a few different collections being brought together for the auction, which will take place in Anchorage, Alaska in the US. The auction is being organised by the Alaska Auction Company.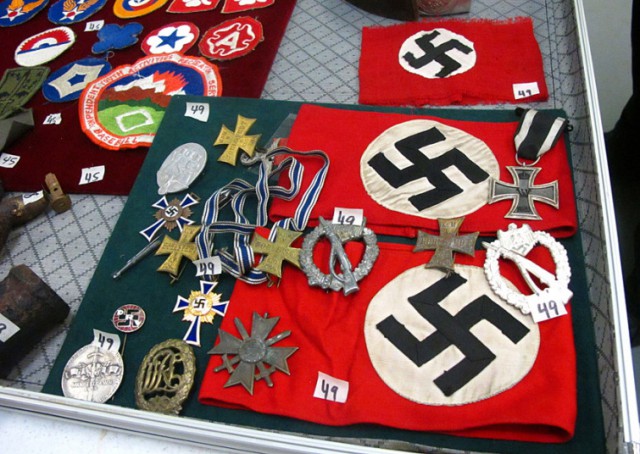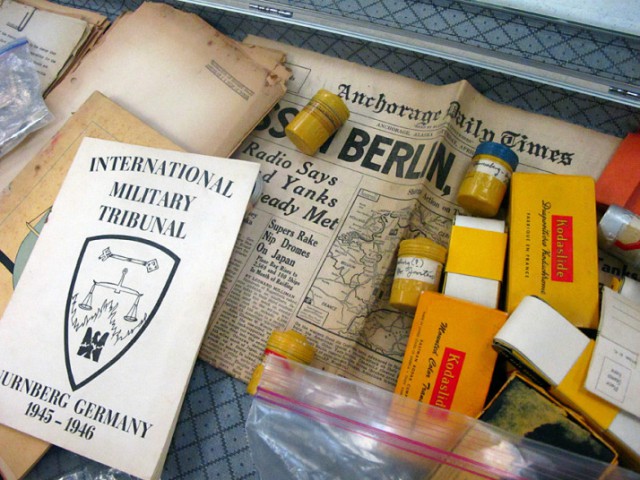 The collections include a variety of Nazi materials such as a small Hitler propaganda book, secret Nazi documents and letters, and military equipment and weapons.  One trunk, stumbled upon by the auction company during a house clearance, was filled with evidence used during the Nuremberg Trials. It was locked and there was no key, so company officials broke into the trunk to find transcripts of the trials, staff lists and information about the Nazi criminals who were put on trial at Nuremberg, The Telegraph reports.
The trunk is thought to have belonged to a Maxine Carr.  She has since passed away, but there were personal identification tags, letters and correspondence from her found inside the trunk. Maxine was a stenographer, or person who takes dictation in shorthand, after the war; she had been present during the Nuremberg trials, having worked for the International Military Tribunal for around two to three years.  Maxine moved to Alaska and married an American, but other than that little information is known about her time in Anchorage.
The Nuremberg trials began as soon as World War Two ended in November 1945. There were 23 leading members of the Nazi regime on trial. Twelve were sentenced for war crimes and executed.   Martin Bormann was on trial even though absent; he had not been located by Allied forces at the time, and years later it was discovered that he had committed suicide to avoid being captured by Soviet troops.  Robert Ley committed suicide shortly after the trial had started and others were sentenced to jail terms or were acquitted. Of course, Hitler, Himmler, and Goebbels had all committed suicide.
Documentation from the Nuremberg trials is kept by universities and institutions around the world, including the Harvard Law School Library. Experts believe that though the Carr collection is not unique, it's a valuable personal collection of papers and copies of documents kept by someone who actually worked at the trials.