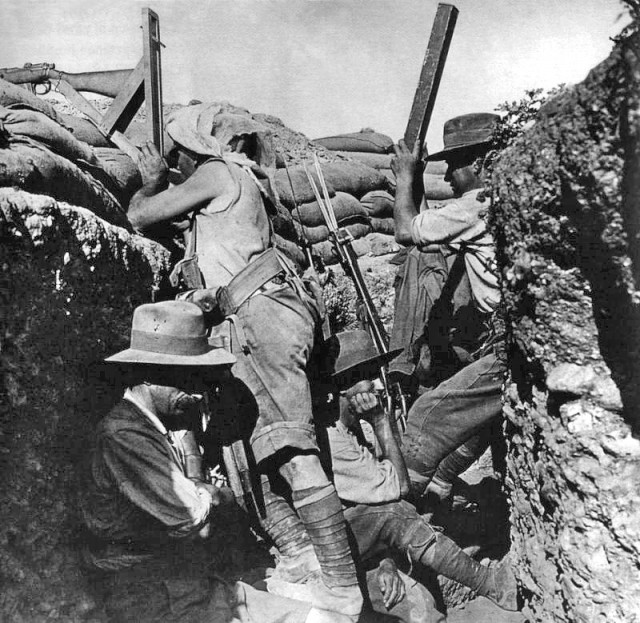 The British Allies are said to be left for the last moments of the centenary in a series of rows. Now Culture Secretary Maria Miller has been called an 'idiot' for ignoring these British allied troops during the commemoration of World War I.
Allies of Education Secretary Michael Gove are worrying over the fact that the centenary might not include anything special about the part played by the British allied forces in Australia and New Zealand.
More recently has been decided that soldiers from countries like Pakistan, Bangladesh and India should be honored as part of the 'New Commonwealth' countries, a decision based on the intention of inspiring schoolchildren whose families come from these countries. Australian representatives are extremely concerned that ANZAC soldiers who served and lost their lives at Gallipoli and Flanders are being forgotten.
A Whitehall source called Secretary Maria Miller and idiot for not doing anything to include the rest of the Empire in the commemoration, during a talk with the Mail. According to the Department of Culture Media and Sport, the organizers are trying to avoid putting too much focus on death, the Mail Online reports.
Mr Grove criticized Secretary Maria Miller during an interview with the Daily Mail, saying her commemoration plans should emphasize the fact that Germany was responsible for the conflict. Some Cabinet sources insisted that the Education Secretary should step away from planning the four years of events. Other claims come from Australia, where people are concerned the ANZAC's role in the First World War is being totally ignored by the Department of Culture.
Although the number of casualties recorded during the First World War for Australian troops included the death of 62,000 servicemen, according to The Australian newspaper, the documents related to the centenary have ignored the ANZACS. A source insisted that there was no mention of Commonwealth Allies such as Australia and New Zealand, but there's a more recent and powerful interest in honoring New Commonwealth countries such as Pakistan, Bangladesh and India.
On the other hand, sources close to Mrs Miller respond to criticism, dismissing the rumors coming from Australia and calling the complaints from within Whitehall 'petty and childish'. 'Not only is this complete nonsense with no understanding of our WW1 centenary plans, but such petty and childish comments have no place in government,' said the source.
According to a Culture Department source, The UK will ensure the celebration of Allied countries, including the Armed Forces in Britain, Australia, New Zealand and other New Commonwealth countries during the four year period of 2014 – 1018.