After discovering ceramics dating back to the Ming Dynasty in 2009 and 2011, divers from the Yogyakarta Archaeological Center has made another new discovery last November within the waters surrounding Karimunjawa island in Java, Indonesia. This time they found a WWII artifact – a sunken German U-boat.
The said German U-boat find spurred the leader of the underwater archaeologists, Priyatno Hadi Sulistyarto, to look over military documents pertaining to the presence of German troops in Indonesia during WWII.
"This is a major find in the history of World War II, during which the German forces backing up Japan turned out to have stopped over in Indonesia," Priyatno pointed out.
The German U-boat wreck was first spotted by a local fisherman as he was emptying his net off the coast of Karimunjawa. after getting hold of the information about the wreckage, a team from the Yogyakarta Archaeological Center as well as Yogyakarta Diving Center along with some local divers immediately hired a boat and went to look over the location where the Nazi U-boat debris was found, about 10 hours' sail away from the island.
After three dives, they sighted a piece of the German U-boat about 47 feet long 18 meters underwater on a sand bar.
"The shipwreck was muddy, with its stern already missing. On board the wreck, were 17 skeletons and two German military plates bearing Nazi symbols, estimated to have been produced in 1939," Priyatno stated.
Among the items they found in the German U-boat are uniform buttons, binoculars, diving goggles, breathing tubes, batteries, shoe soles and different pieces of electrical equipment.
"We believe the submarine had been shot because we found it in already severed. Of its normal length of 76 meters, only 47 meters were left, without the rear part. We'll be diving again for further research in this year," Priyatno added.
According to Uboat.net, a military history site which has a lot of information about U-boats, a U-168 traveled from Penang, Malaysia February of 1944 for a 47-day war patrol and sunk 2 ships in its wake before anchoring in Batavia, present day Jakarta.
The said German U-boat was under the command of Kapitänleutnant Helmuth Pich. It left Batavia on October 5 but sunk a few days later when a Dutch submarine, HrMs Zwaardvisch, torpedoed it as it was traveling across Java Sea.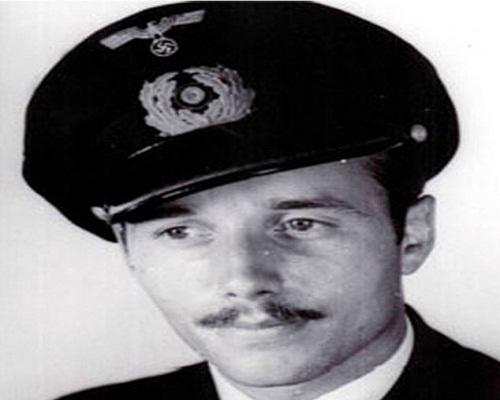 23 of the Nazi U-boat's crew died due to the attack while 27 survived including the sub's commander, Pich, who passed away in 1997 at 82.
The existence of German soldiers and sailors in Indonesia had been well documented; the German military cemetery in Mega Mendung, Bogor attests to that.
This cemetery, which is about 300 square meters, is in Sukaresmi which is about 70 kilometers south of Jakarta on a land that is controlled by the state plantation company PTP Nusantara VIII. Ten German soldiers were laid to rest in this said graveyard.
When war broke out in 1939, due to the attacks made by Germany in Europe, the Dutch soldiers in the Dutch East Indies-controlled Indonesia retaliated by seizing German citizens working in the German-owned tea estates in Java.
However, Indonesia fell under German's Axis partner, Japan and Germany proceeded to invade the Netherlands in 1940, the country promptly surrendered a few days after the former's blitzkrieg offensive on the latter. German soldiers and sailors then returned to Java.
While the tea estates in Sukaresmi had been retaken by German soldiers, it is, however, not clear if those men were from the sunken U-boat armada. When these same soldiers died, they were buried in the Mega Mendung cemetery.
Priyatno related that they are planning to do additional dives in the site in 2015.
"The German Embassy has contacted us to discuss the discovery. The ship wreck remains underwater and it's now under guard by Indonesian Navy troops," he said.
He also added that the site holds other less appalling discoveries like European ceramics found on Parang island which is situated west of Karimunjawa as well as Chinese ceramics dating back to the 13th century on Genting island situated in the east. These said finds imply that Karimunjawa had been on the sea lanes of international trade between 13th to 20th centuries.