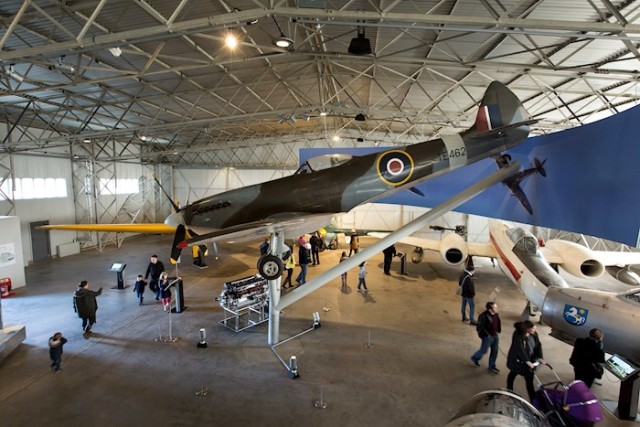 After a £3.6 million redevelopment of two World War II hangars, the National Museum of Flight will display more than 30 aircraft, including a Spitfire. This airplane is sure to attract many visitors to the new hangars.
One of the two hangars will display military aircraft and the other will show commercial and leisure planes. The doors of the East Lothian, Scotland, site will open on Friday. The hangers will show some of the most important aircraft in history. These iconic planes are well known to air enthusiasts and the ordinary person alike. This means that the hangers will be able to attract a big and varied audience.
The hangars were built in 1940-41 and expected to last only a few years. They were used for a variety of purposes during WWI. They also saw service during the early phases of the Cold War. They were restored, insulated and heated for the first time as part of the East Fortune Airfield Scheduled Ancient Monument. This will ensure that any visitors are able to enjoy the exhibits in comfort.
The oldest surviving Hawker Siddeley Harrier jump jet (the world's first vertical takeoff combat airplane) and a rocket-powered Messerschmitt Me 163B-1a Komet (the fastest aircraft in World War II) are the highlights of the military hangar. These two aircraft helped to usher in the 'jet age' and changed aviation history.
Hang gliders, microlights, a Scottish Aviation Twin Pioneer and a Druine Turbulent light aircraft built in a Scottish home in the 1960's are all on display in the other hangar.
Dr. Gordon Rintoul, director of National Museums Scotland (NMS), said, "The National Museum of Flight is one of Scotland's top days out and these redeveloped aircraft hangars offer dramatic new experiences for our visitors. Tourism is very important to the local economy and it is believed that visitors will help to brings millions into the local economy.
"Spanning a century of aviation, the displays present our spectacular aircraft in new and dynamic ways, revealing for the first time the engaging stories of some of the people who flew and worked with them."
Culture Secretary Fiona Hyslop said, "The refurbishment of these two iconic aircraft hangars and the new displays at the National Museum of Flight will significantly enhance the visitor experience at what is one of Europe's major aviation museums."
£1.3 million of the funding for the renovations came from the Heritage Lottery Fund and £1.8 million came from the Scottish government.