War Damaged Musical Instruments is a sound installation coming to the Tate Britain's Duveen Galleries this November until 5th April 2016.
The installation by artist Susan Philipsz, Turner Award Prize winner, is dedicated to commemorating the centenary anniversary of the First World War.
The Last Post, a traditional song that is played at military funerals and commemorative ceremonies such as Remembrance Day, will be performed using damaged instrument salvaged from several conflicts from WW1. It will resonate throughout the hallways of the Tate for the entire period of the installation.
The 14-part recording will be played by woodwind and brass instruments sourced from both sides of the conflict, including a clarinet that was hit by shrapnel, a trumpet that was recovered from a shipwreck caused by a German U-boat, and a bugle from the British Military. Ms Philipsz also included a tuba salvaged from German trenches and a trumpet recovered from the wreck of SS Pomeranian.
A spokeswoman for the Tate Britain said the installation will possess a "special resonance" for those who work there, as the site of the Gallery in question was a military hospital throughout World War One.
Ms Philipsz, born in Glasgow and now residing in Berlin, spent the past two years gathering the instruments and developing the installation. She spoke of her intentions for the project, saying, "I am less interested in creating music than to see what sounds these instruments are still capable of, even if that sound is just the breath of the player as he or she exhales through the battered instrument."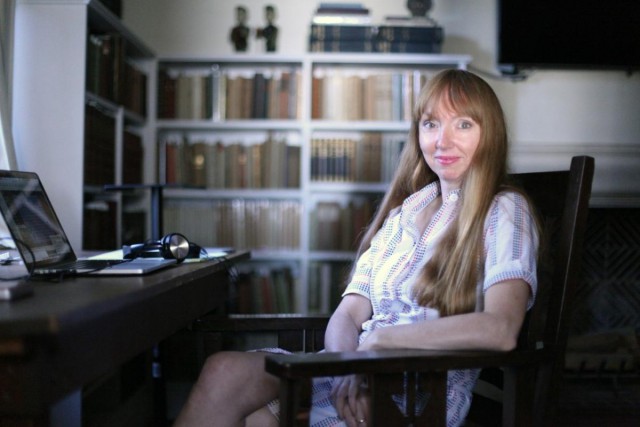 The instruments all possess an unusual history that will colour the music with memories. The bugle was known as the "Balaclava Bugle" and was used to sound the disastrous charge of the Light Brigade during the Crimean War in 1854 when British Cavalry attempted to attack the Russians. The horn was sourced from the Battle of Waterloo. It was found next to the corpse of a 14-year-old drummer boy, just one day after the battle..
War Damaged Musical Instruments will be part of a cultural programme designed to commemorate World War One titled 14-18 Now. The director of the programme, Jenny Waldman, commented that the installation would be a "powerful reflection on the damage wrought by the First World War".