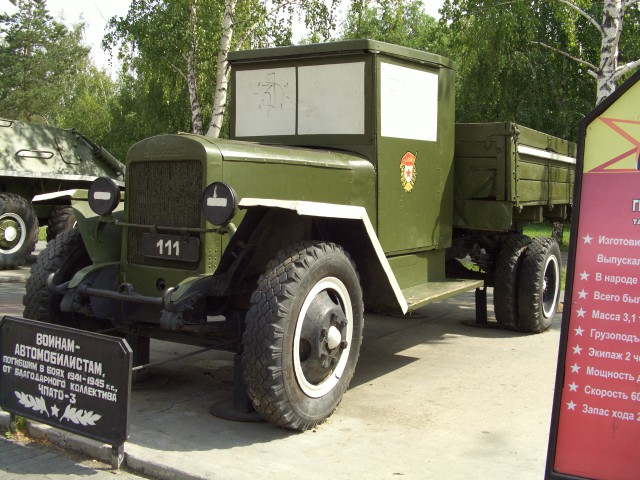 Moscow has been reminiscing the World War Two comradeship of the US and then Soviet Union this week, regardless of current tensions between the two superpowers.
The 'Engines of Victory' exhibition in Moscow has been set up to showcase the military equipment, vehicles, weapons and clothing used by both the Americans and Soviet Union during World War Two.
During the war, the United States sent supplies, aid and thousands of military vehicles and weapons to the Soviet Union so that the Red Army could continue its eastern front attack on the Nazi forces.
The supplies were provided to the Soviet Union under the Lend Lease program, which had been negotiated by the US and various European countries in order to keep the war effort alive, and prevent the advance of the Germans.
At the point the Lend Lease program was negotiated, the US had not yet entered the war, so Roosevelt saw it as a good opportunity to support the Allies and Soviet Union, but without actually getting American boots on the ground in Europe.
In exchange for the military equipment, the US negotiated that it could have land from the countries it was lending to, to house US military bases within Europe.
The exhibit showcases tanks, guns, and even war-era motorcycles. The equipment has come from all over the world including Germany, Japan, the UK and US.
A US Dodge WC-17 jeep and a Studebaker truck featuring a Katyusha rocket launcher are highlights for military enthusiasts and World War Two historians.
The exhibition was overflowing with visitors in their vintage Soviet Union military uniforms, the NBC News reports.
The exhibition also featured demonstrations and courses in such topics as how to assemble an automatic rifle, and singing war-era songs.
Clothing was a big feature of the exhibition, with a catwalk alive with 1930s and 1940s civilian and military clothing. The Lend Lease program didn't just provide military clothing, the US sent civilian clothing as well, much to the delight of Moscow women during the war.
The enthusiasts who put on and attended the exhibition say that they are not concerned about present day politics, and enjoy remembering the days when the US and Soviet Union were working together to thwart the Nazis.