July 4 marks the centenary of the battle of Le Hamel.
The battle that took place on 4 July 1918 was masterminded by Australian commander General Sir John Monash and has been described by both historians and military analysts as a brilliant textbook victory.
Using a tactic he is credited with devising, the so-called "peaceful penetration", his strategies from that day have been described as the first modern battle and have become the blueprint for modern warfare.
With a peacetime background in civil engineering, Monash planned every detail meticulously with nothing left to chance. His strategy involved the integrated deployment of tanks, aircraft, infantry, wireless and even carrier pigeons. The detail and orchestration was astonishing. Everyone used the same maps with updated versions delivered by motorbike despatch riders to senior commanders, including Monash. Each infantry battalion was allocated to a tank group, and they advanced together. Supplies and ammunition were dropped as needed from planes. The losses were relatively few, a mere 1060 casualties overall with 800 killed.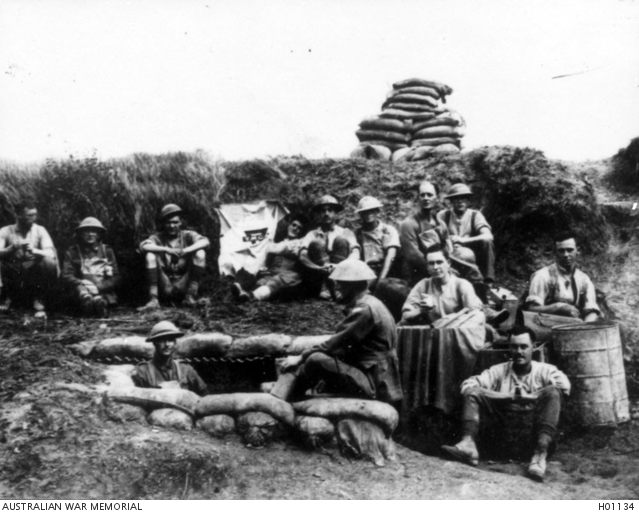 In less than two hours, all objectives were obtained, and 1,400 German prisoners were captured, as well as many weapons.
In the words of Monash: 'A perfected modern battle plan is like nothing so much as a score for an orchestral composition, where the various arms and units are the instruments, and the tasks they perform are their respective musical phrases.'
Capture of these areas provided an important foothold around the Somme area, as well as adding depth to defences on Hill 104 – the Villers-Bretonneux plateau. And importantly, this area was the key to the defence of nearby Amiens.
Monash planned for the battle to last for 90 minutes — in the end it went for 93. What happened in those minutes changed the course of the war and hastened its end.
Acclaimed Australian non-fiction writer Peter FitzSimons brings this Allied triumph to life and tells this magnificent story as it should be told.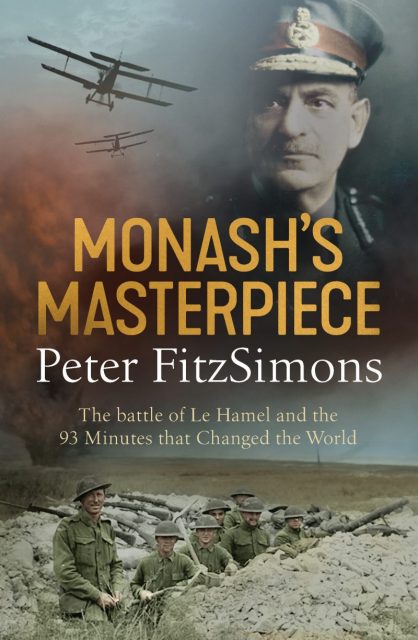 "Monash's Masterpiece : The battle of Le Hamel and the 93 minutes that changed the world" on Amazon.
By Peter FitzSimons
Little, Brown Book Group
1472129024
9781472129024
Publication date: 07 June 2018